Stuff - 05/12/2012

So some investigation of the car has been undertaken. It's legal and registered in my name! Need to determine what all needs to be done to make it a "get in and go" car for everyone that isn't me. I had to re-do the tail light harness because whoever did it didn't know what they were doing and botched it. A soldering job will be done at a later date, it's passable for now.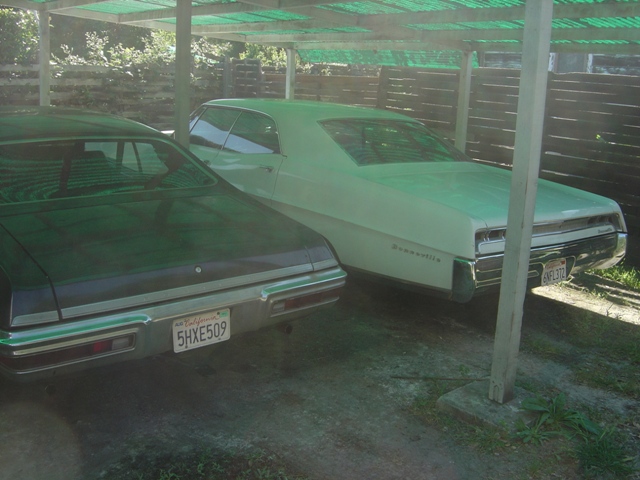 The new parking situation involves the Trans Am and Lemans swapping weekly transportation duties while the Bonneville hangs out in an out of the way spot.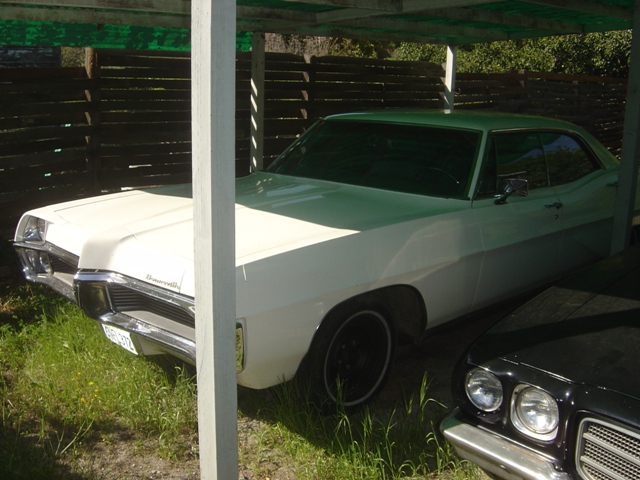 The Lemans approves of the situation.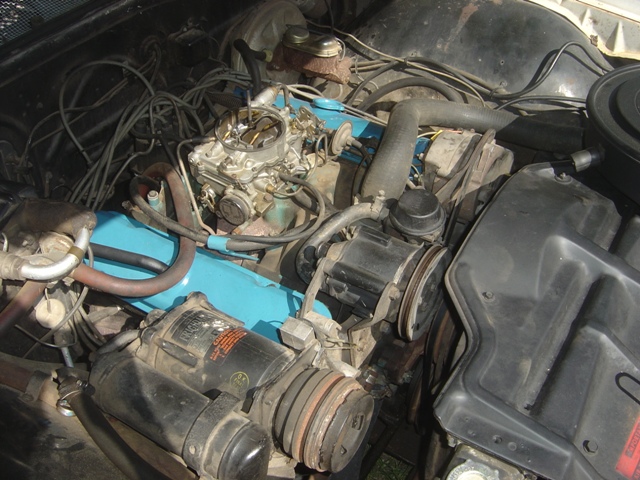 Has a Carter AFB carb on it. Supposedly the previous owner rebuilt it a year or two ago, but he didn't do a super stellar job as the car has a major dead spot on acceleration (fuel doesn't start squirting from the primaries until a bit of throttle travel, pump shot may be no good).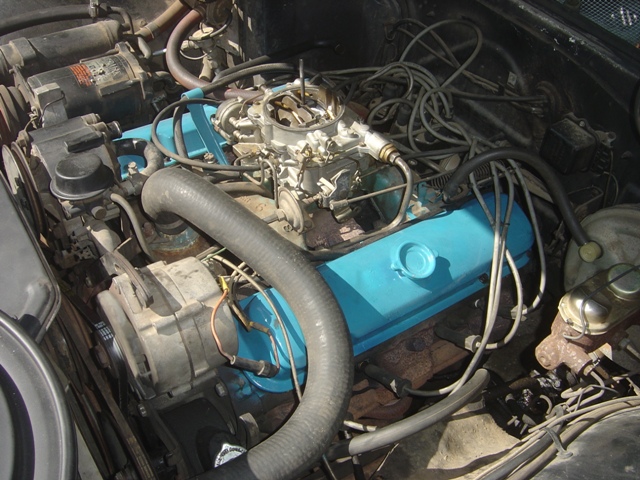 Surprisingly quite a few vacuum lines here and there's no diagram in the '67 service manual that tells you how to route it all. At least it has a hot air choke.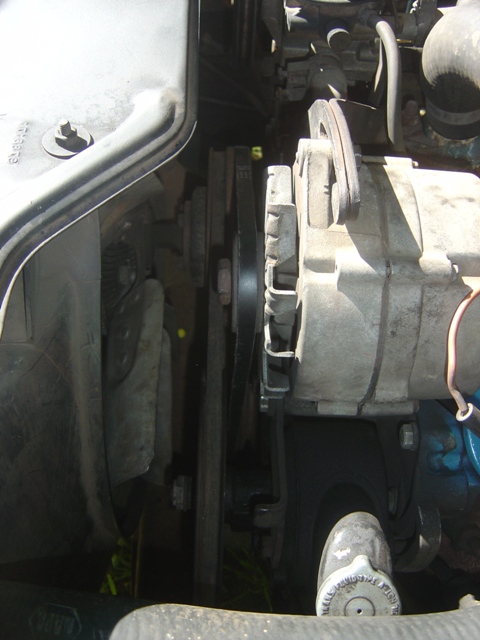 New alternator belt was the first purchase. Can't possibly let that ancient belt leave me stranded!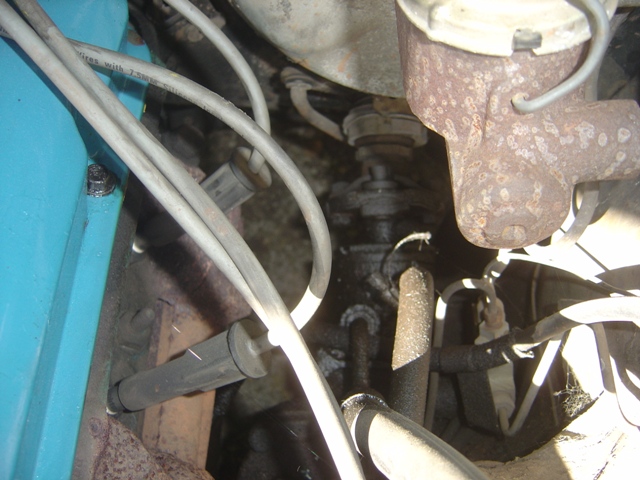 Power steering pump is leaking from the return line. Reservoir is bone dry.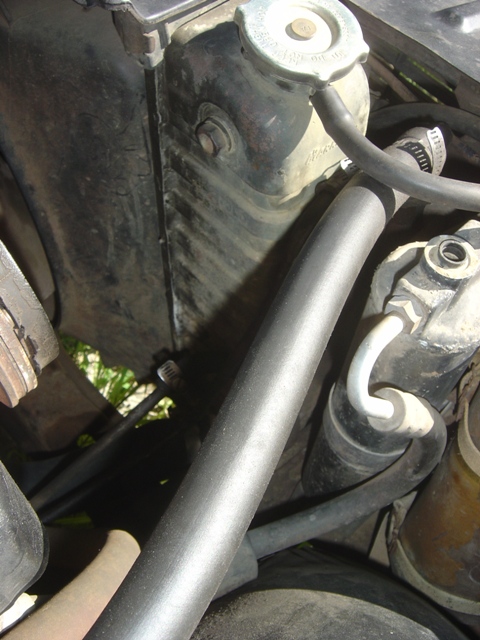 Oh gee... this is fun. The radiator transmission cooler is bypassed and the hoses run behind the shroud. At least it's the original Harrison radiator from 1967.



There's a small cooler here in a very cramped position... I see a new radiator and transmission cooler lines in the future... Clutch fan moves a ton of air and it is great having all the original shroud pieces not cracked or damaged.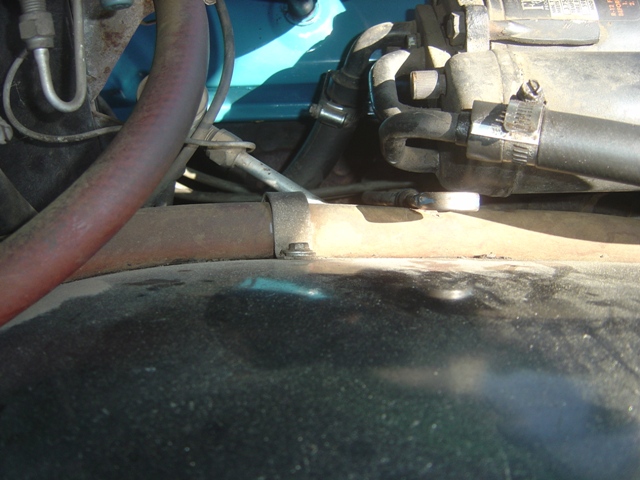 The dipstick has been rubbing on the heater hose for a while. Still excited all of the AC components are intact!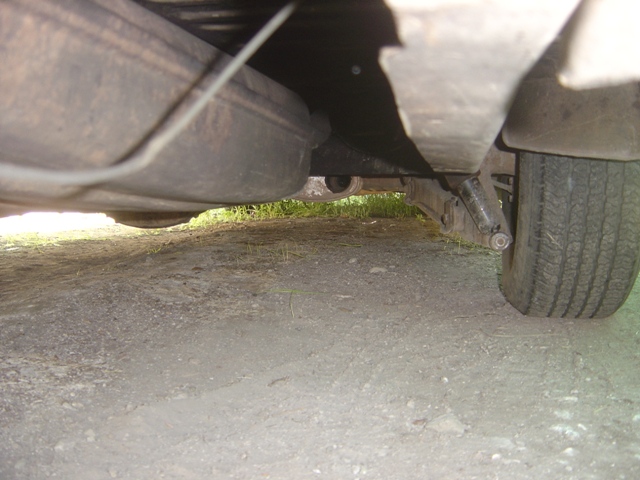 No wonder the exhaust is horrid. Someone cut off the tailpipes right after the muffler. It's got a leak AND a crappy dump setup. I'll have to look into a Pypes exhaust setup...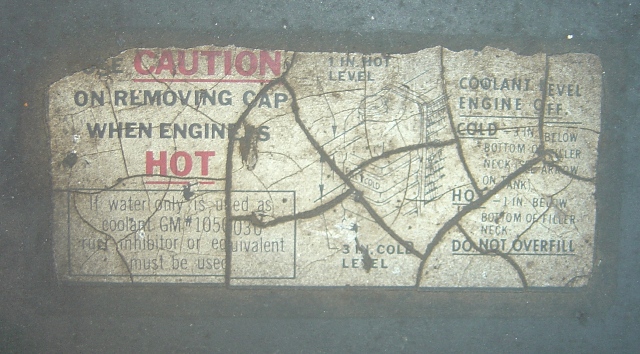 Back before there were emissions stickers on the core support there was... the coolant check sticker!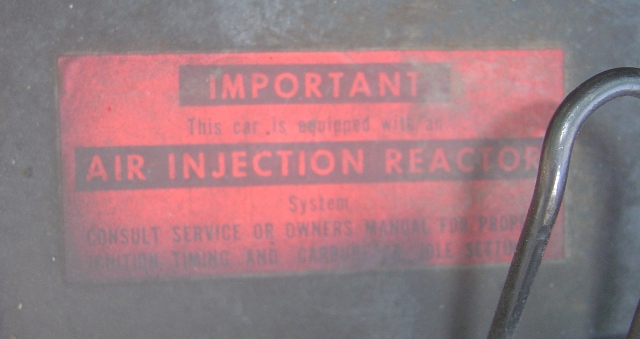 And the A.I.R. pump sticker...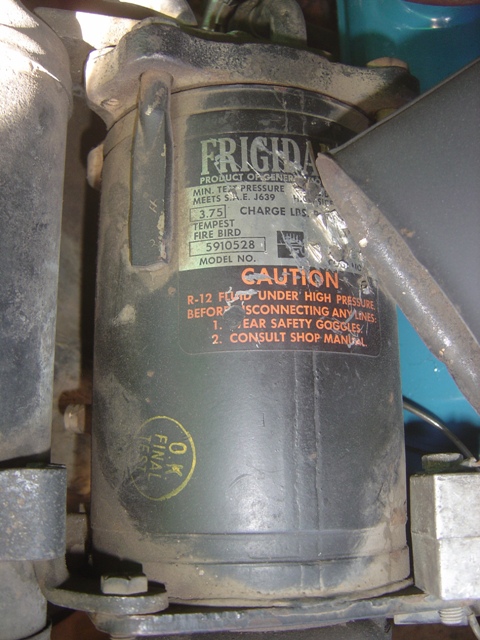 Original factory compressor with markings. Nifty stuff.

Well, so far it's got mostly minor issues. Spongy brake pedal (but still stops well). No functioning ventilation (other than the windows). Exhaust needs to be completely redone to not be annoying. Leaky power steering setup.

Plans for the future:

Fix dash controls for AC
Fix leaky power steering
Remove A.I.R. pump and plug holes in head
Disc brake conversion
Ralley II wheels since 15" are needed to clear discs
Sort out carb issues


Return to 1967 Bonneville Page

Last updated May 12th, 2012