Disc Brake Conversion, Part 1 - 03/19/2006

Manual drum brakes are fun for nostalgia purposes, but they suck when you are trying to stop on the freeway 'cause some dingleberry pulled out in front of you and slammed his brakes. So power discs are a GOOD idea. Trouble is finding disc brakes for these cars. The 5 on 5 bolt pattern and forward steering setup limits us to factory disc brakes from 1967-1970. After 1970 the system is not interchangeable (without serious work, we're talking bolt-on stuff here). The big trouble with discs is that the rotors are not reproduced or available pretty much anywhere outside of parts hoarder's collections for quite high prices. Fortunately Steve has a connection on a low mileage disc brake 4 door 1969 Catalina. This car has the desirable modern piston brake setup, rather than the clunky 4 piston 1967-1968 setup. If you think 1969-1970 disc brake parts are hard to find, the 1967-1968 4 piston stuff doesn't exist.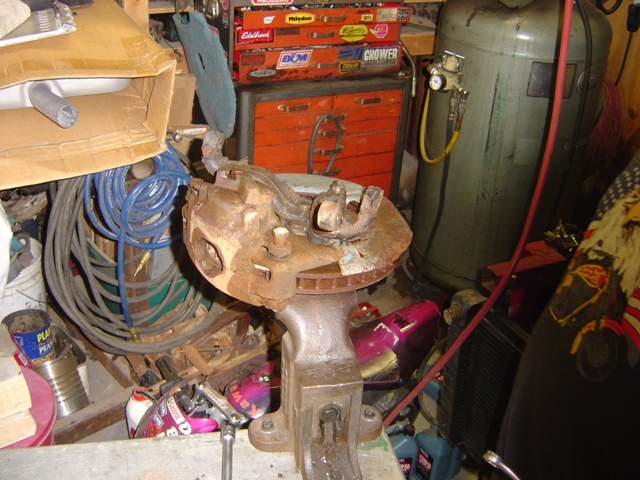 Caliper is set up and ready to disassemble. Arizona sun and sand ensures the car wasn't rusty.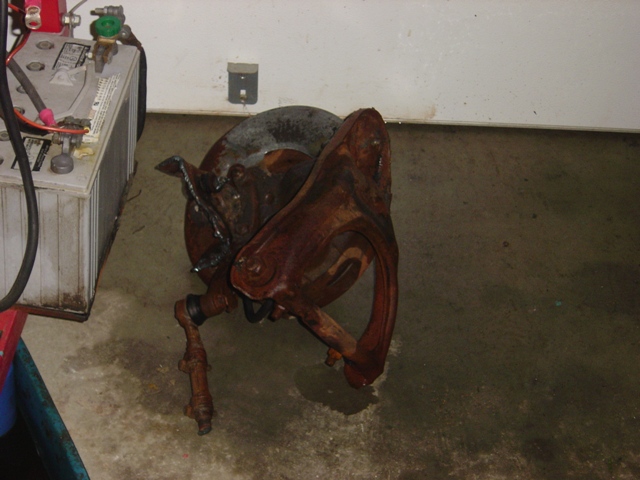 The other setup is waiting it's turn.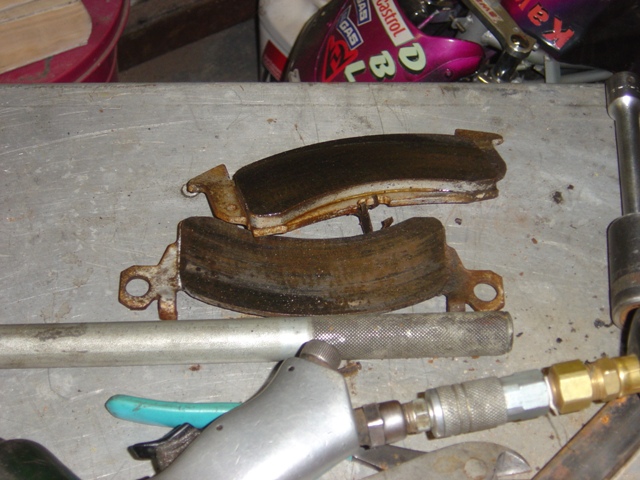 The pads from the old setup are removed. Lots of material here, a good thing.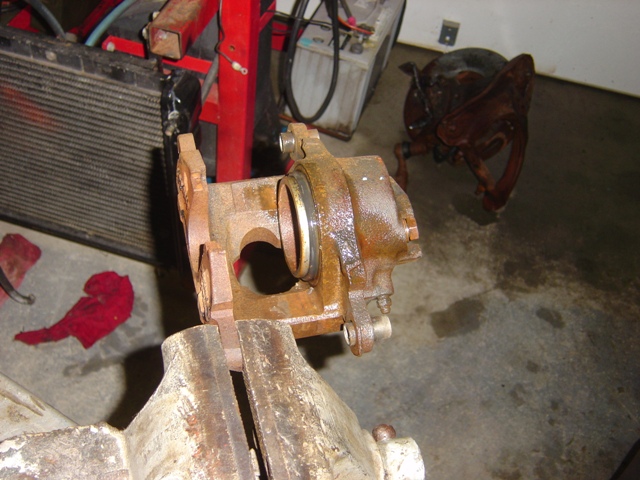 Piston setup is removed from the caliper.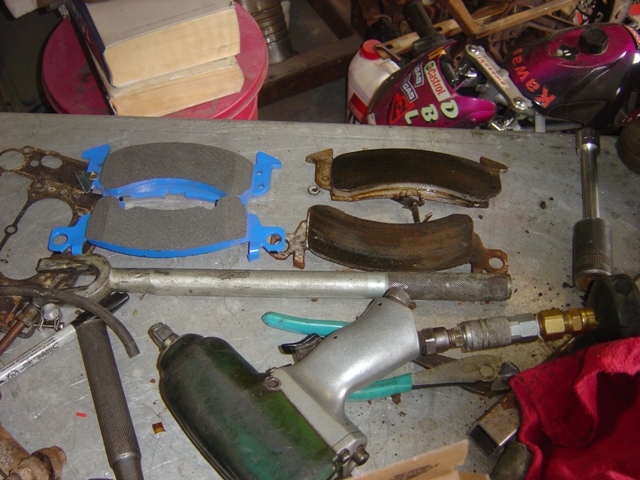 New pads vs. the old ones, cheap and plentiful still.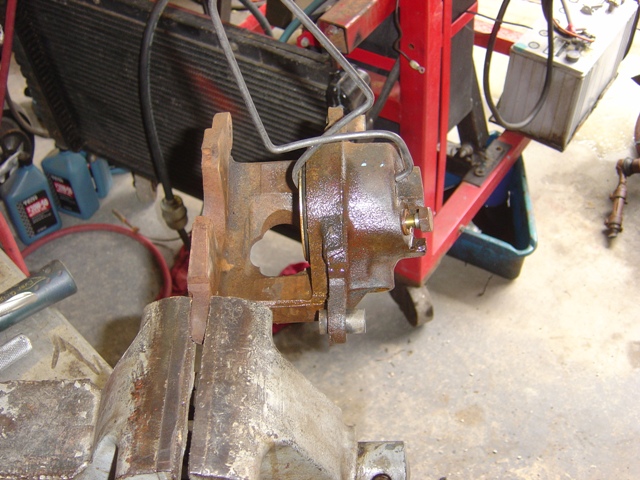 Compress the piston to bleed the setup. We were sweating that the bleeders wouldn't be stuck or rusy, we were fortunate.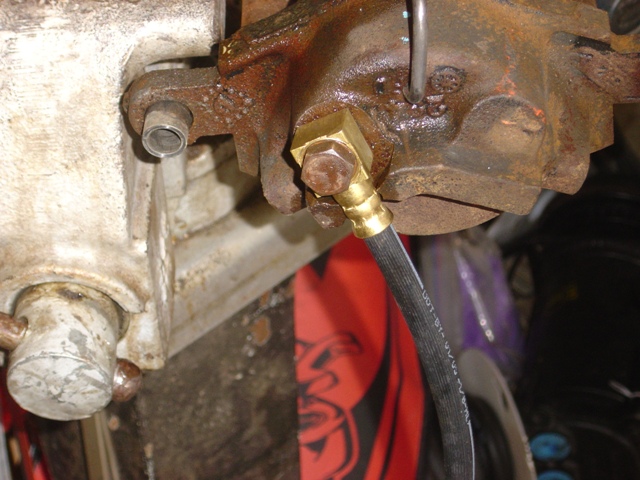 My new $50 hose fits perfectly. The little brass fitting is slightly different than the GTO of the same year, so this hose costs $50 vs. the GTO's costing $19.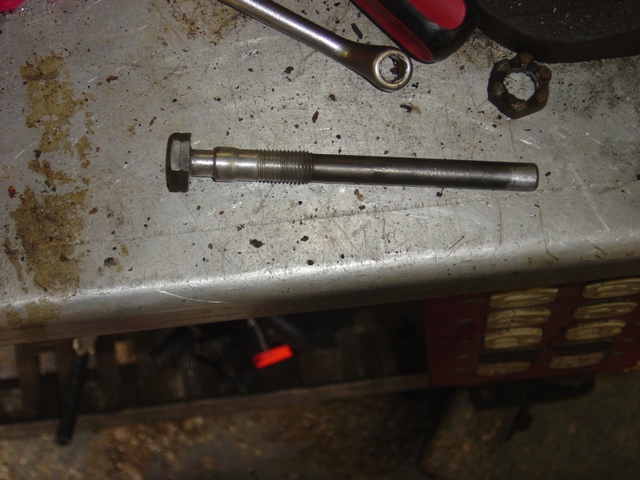 Interesting bolt. Bet you won't find another one of these at the local parts store. These things clean up so nicely on the grinding wheel you'd think it was pulled from the factory bolt bin.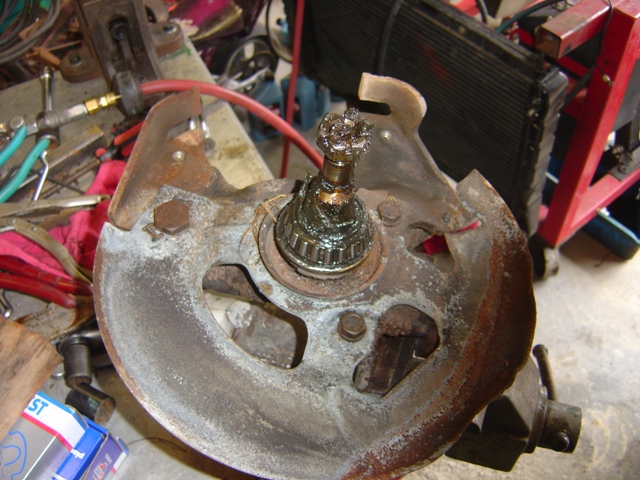 Caliper completely disassembled with rotor removed.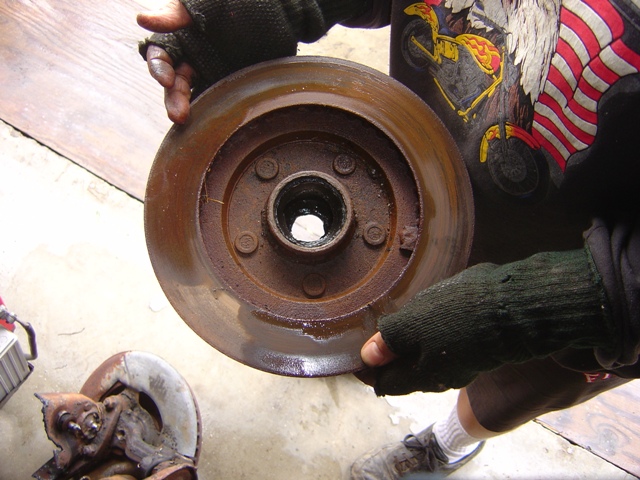 Rotor up close, lots of nasty grease still inside.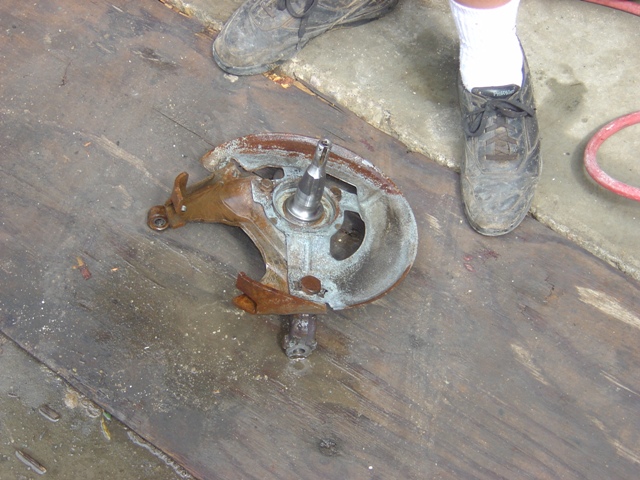 After the de-greasing and cleaning.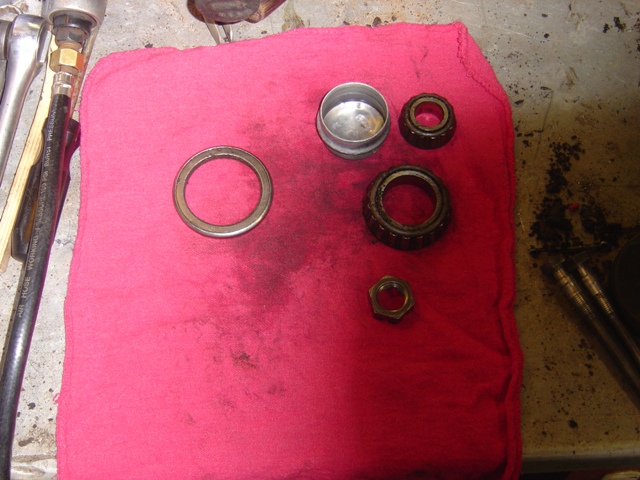 Parts are cleaned and ready for re-assembly.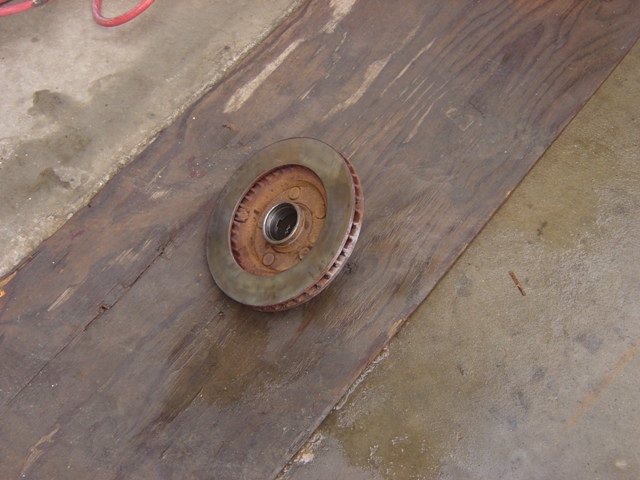 Rotor is cleaned out and buffed to remove any surface imperfections.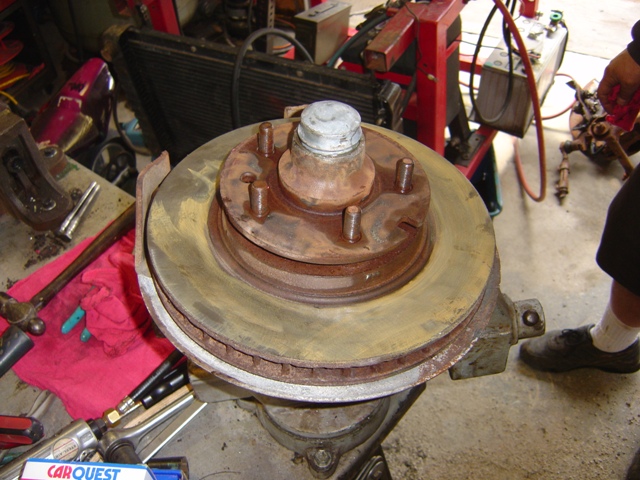 Rotor re-assembled. Notice how much meat is still on this rotor. Good for at least another 50,000 miles.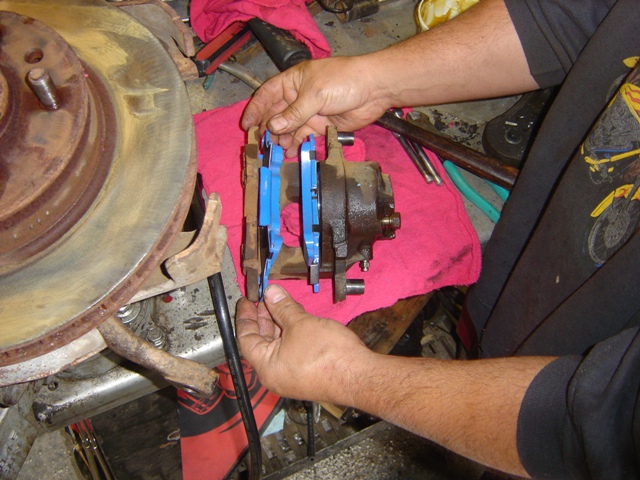 New pads installed (blue!). They have the metal tab to tell you when you are running low on brake pad material (and hence time to change them!).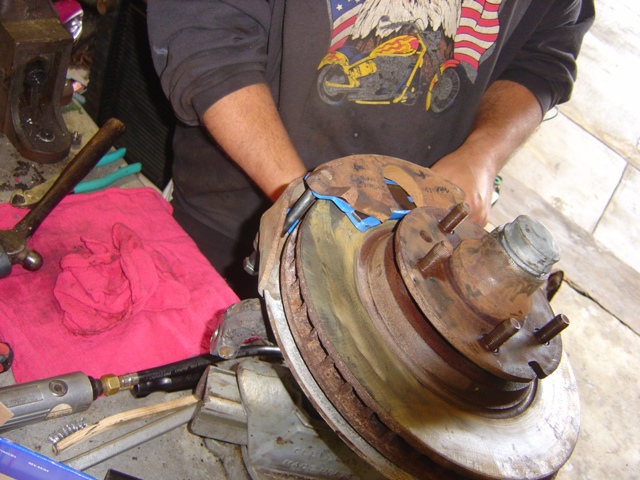 Caliper assembly back together and ready to go on the car!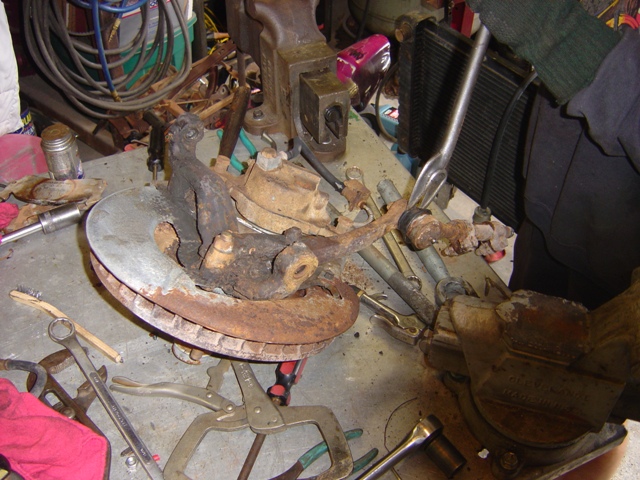 Now we do the other side...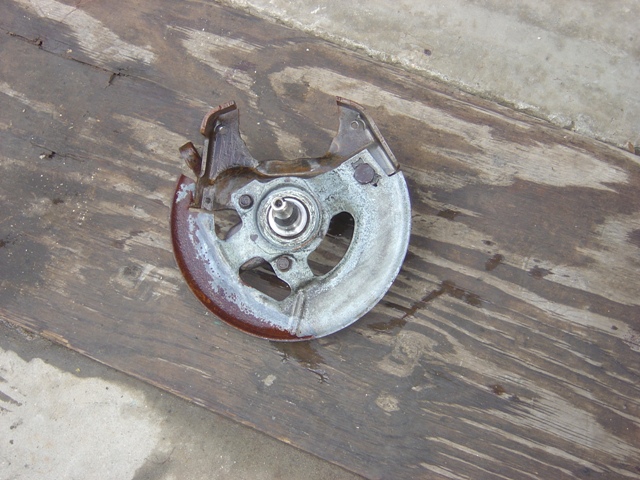 Cleaned!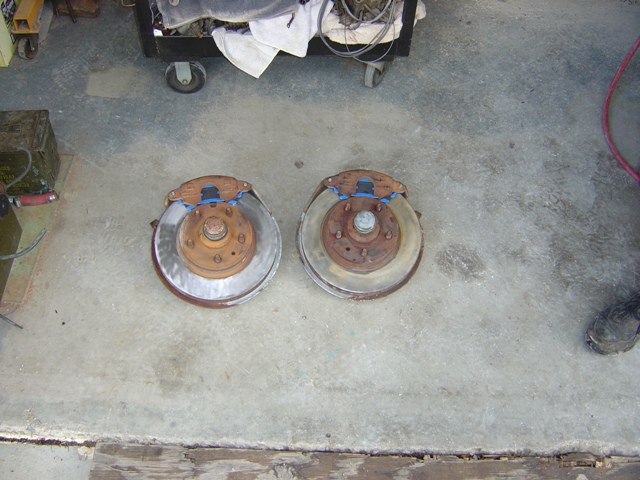 Almost like they were NOS pieces... Ready to bolt on!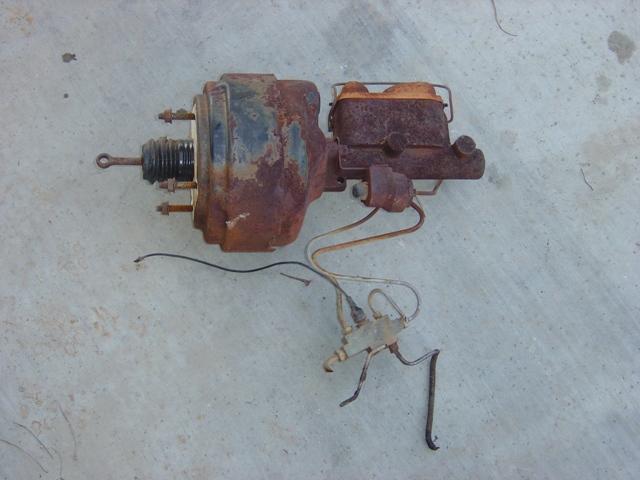 The factory master cylinder, vacuum booster and proportioning valve. Note how it's black...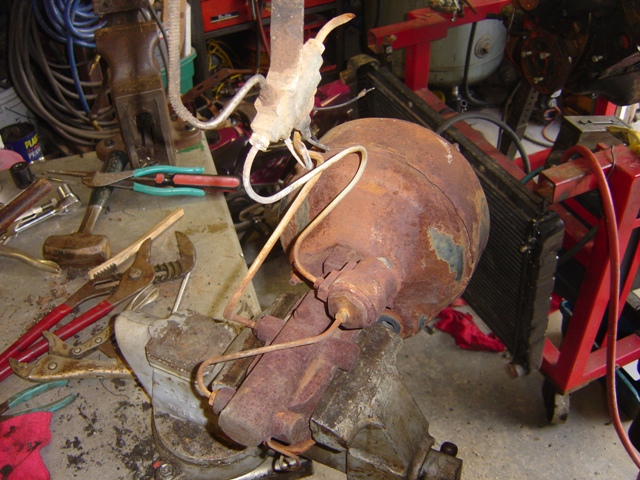 To separate...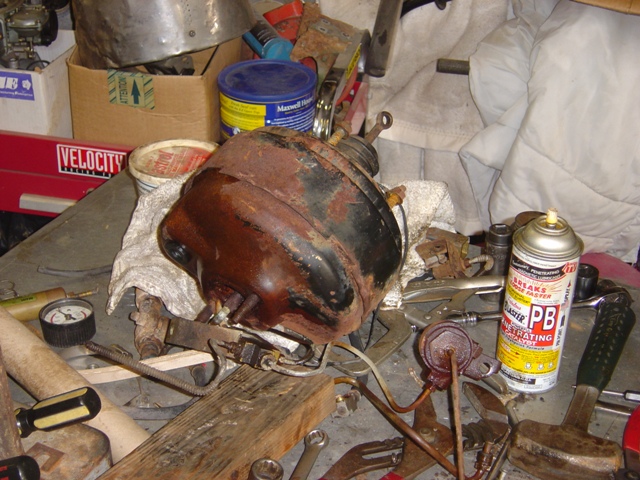 Booster separated from master cylinder.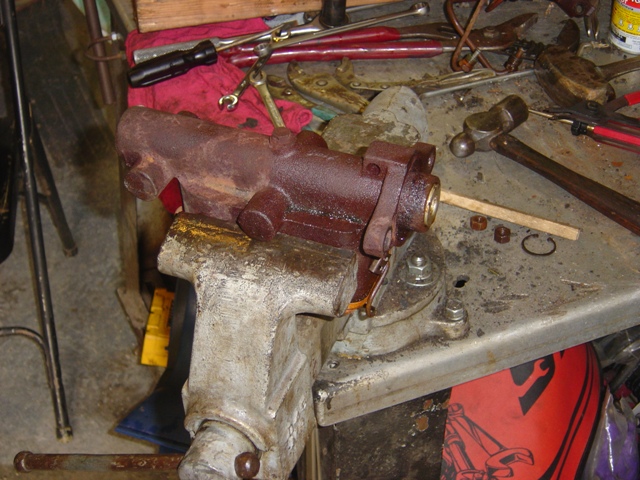 Trying to free up the master cylinder...

Once again, Steve made this look easy. I did disassembly and cleanup and he re-assembled, providing points all along the way. I'm very grateful that someone is willing to help me with this. And I'm grateful that all of these little fittings and bolts are from Arizona where they AREN'T snapping off and breaking. They are ALL coming right out and cleaning up nicely. Still lots to do though, the master cylinder is STUCK hard. Going to try some cleanup and smoothing to get it to free up...


Back to '67 Catalina

Last updated March 19th, 2006