Radio Installation - Part 4 - 06/23/2006

Finally we are drawing to a conclusion here. The last piece of the puzzle is to mount the CD changer so it doesn't get away.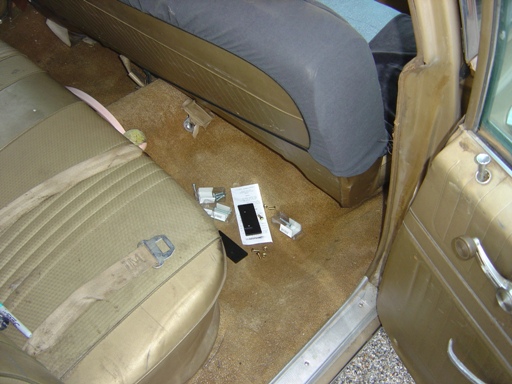 Parts and bolts are ready to go. Installation will be under the seat. Out of site but not inconvenient to get to.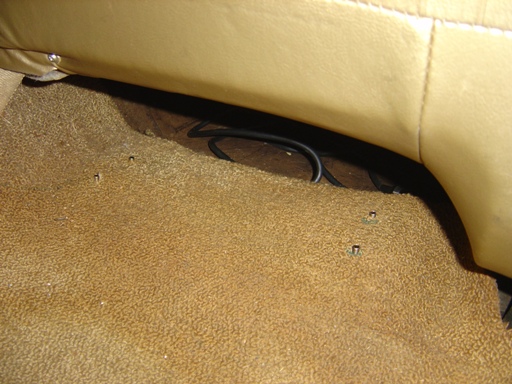 Poke 4 holes in the carpet where the blue Sharpie marks are and mount the studs through them!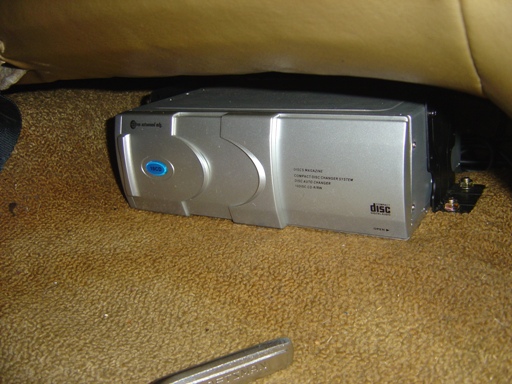 And the changer is done! Mounted and ready to go!

Now it needs a test drive! After driving around for an hour, I think I did a pretty good job. It doesn't skip going over any bumps or under hard braking. It doesn't move around either. The only thing is that the speaker seems to be popping every now and again. I can't imagine the speaker being blown so soon as I don't listen to music loudly at all, so perhaps it's a bad ground or cruddy 12V signal from the archaic electrical system. I don't really know. I really don't want to take it apart again and send the speaker back should it be bad. It took 6 months to get here, imagine how long it would take just to get another speaker back! And that even assumes it's the speaker at fault! Bah. It happens mainly on the radio and not so much with the CD player (Bruce never sounded so good in a '67 Catalina). I might look into it one of these days, but power disc brakes are a higher priority. But it would give me an excuse to put that missing spacer in the AC ducting...


Back to '67 Catalina

Last updated June 23rd, 2006