Daytime Photos - 12/09/2014

Everyone likes photos, including me. I finally got to take some pictures in the daytime because night photos rarely come out well. So here we go!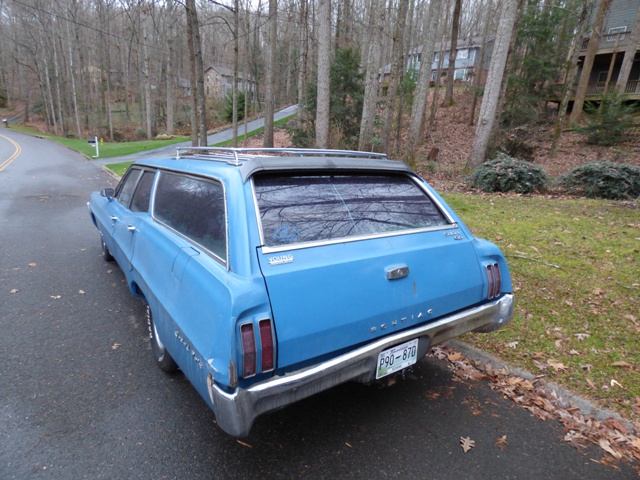 I like the spoiler from a '69 Safari.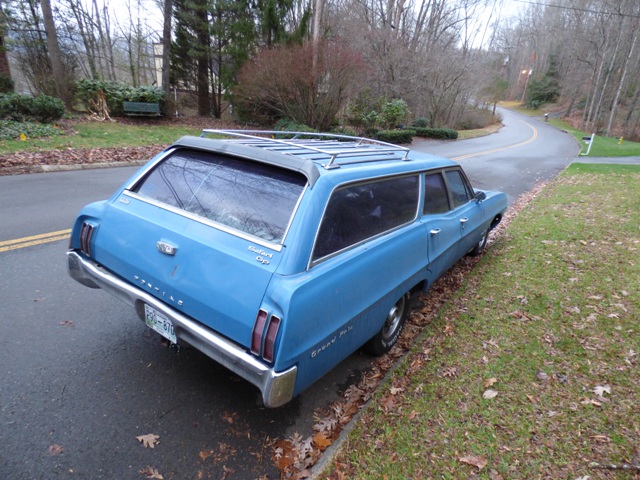 Luggage rack is neat and useful too.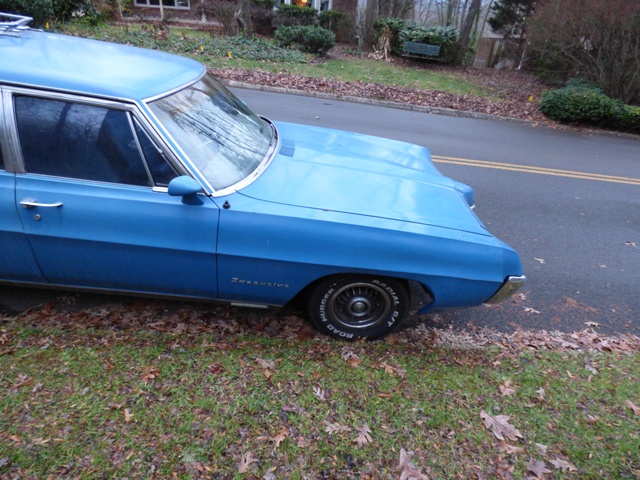 Front end with "Executive" badging. No antenna.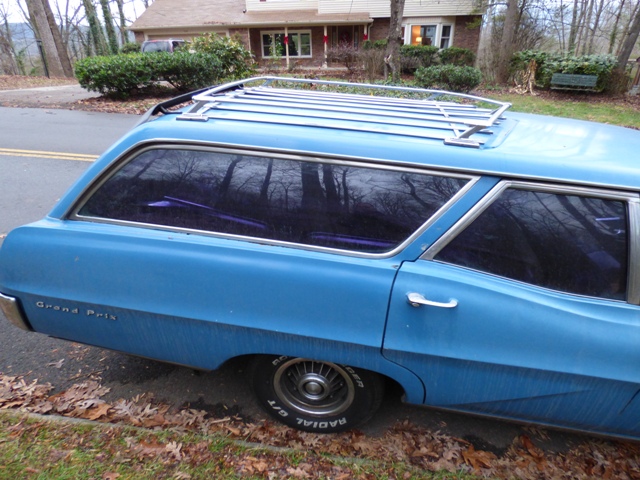 Rear passenger side with "Grand Prix" badging. There's a small rust spot in the middle of the window stainless. This wagon has drip rails on it and the glass is recessed, which makes it considerably less prone to holding rain and rotting the glass channels out unlike the '71-76 GM B-body wagons...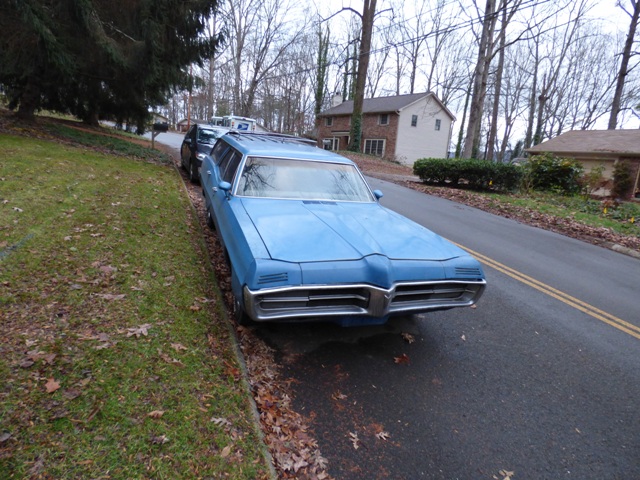 Grand Prix style front end with hideaways.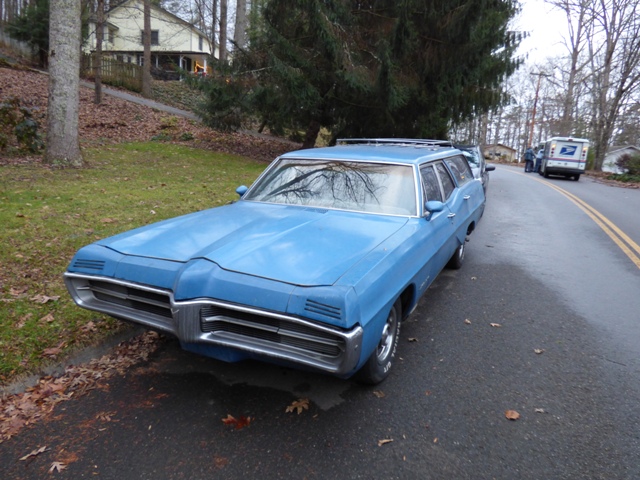 Decently presentable.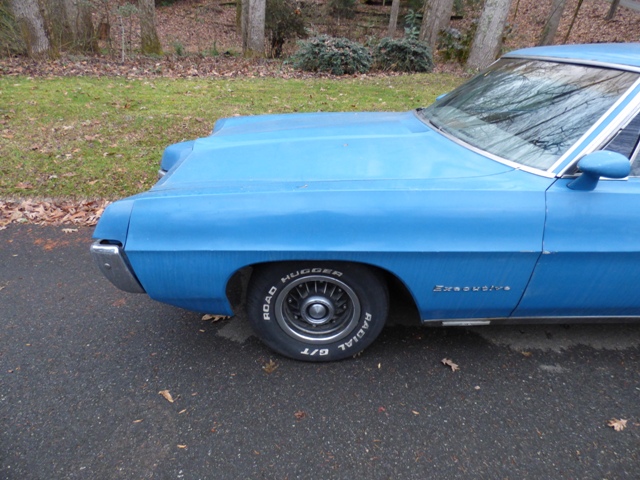 More front end with 8 lug wheels (worth about $800-900 a set these days).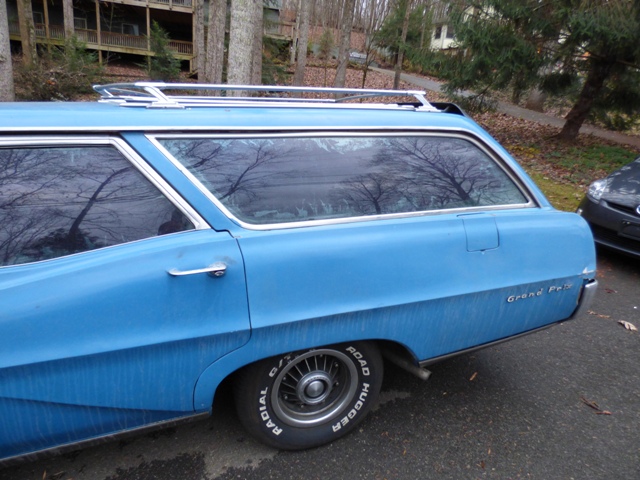 Driver's side rear quarter. Some surface rust on window trim area but no rot or leaks. Rear quarter by tail light was hit and the shop bondo'd it up, then the previous owner had them pull it out which ended up cracking the bondo. No big deal, seems like all wagons have these types of dings. They give it character and make me less paranoid about driving it around town and parking in random lots.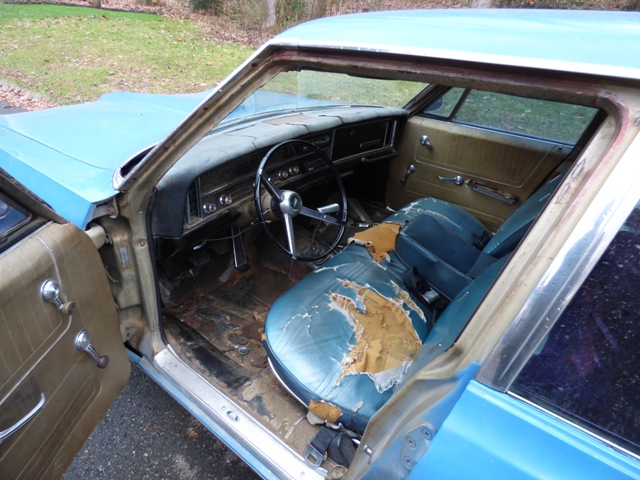 I'll admit the interior needs help. Namely carpet and seat covers. Door panels are beat too.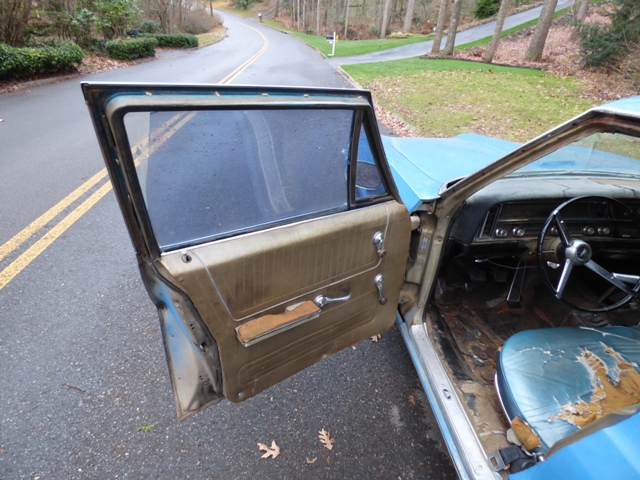 Amusingly the driver's front side door panel isn't the worst one on the car.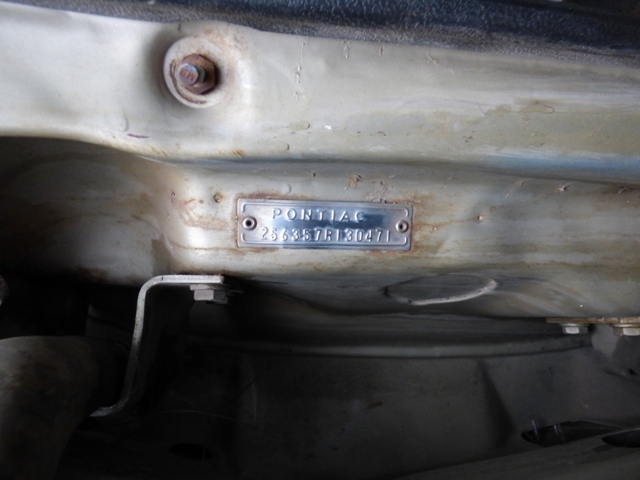 VIN plate securely fastened.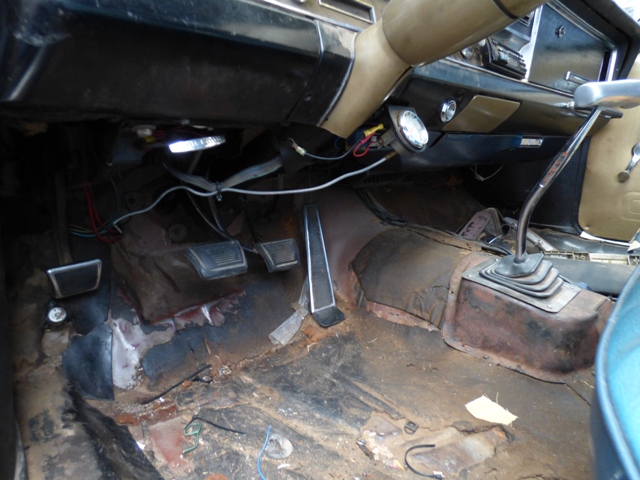 3rd pedal is always a welcome addition. Shifter porch is a '69 GTO and the shifter is an aftermarket Hurst with '69 GTO arm.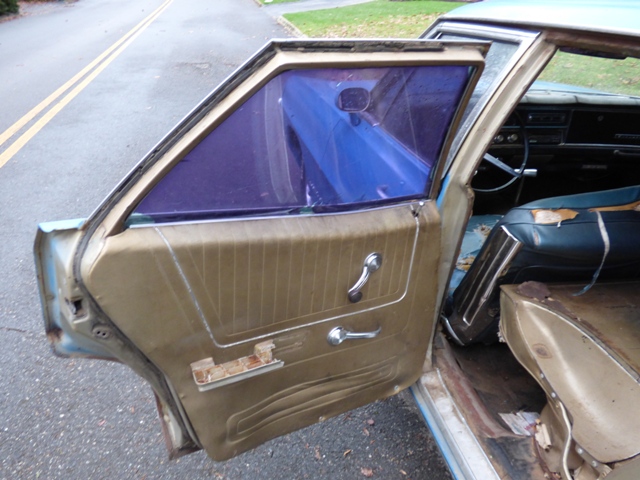 Driver's rear door beat pretty badly too.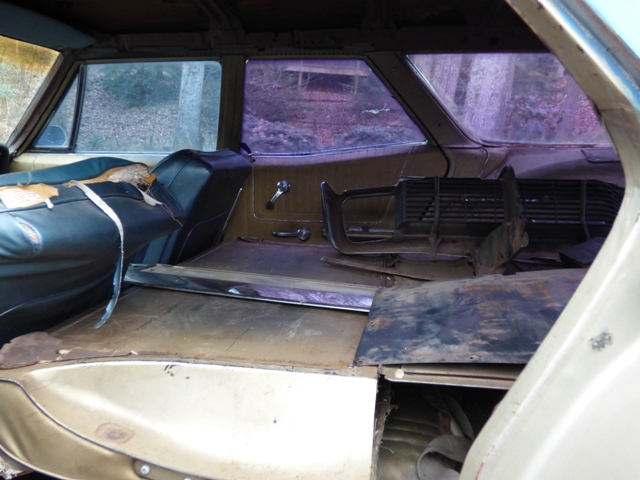 All of the previous owner's spare parts came with it. The standard front end and bumper assembly here.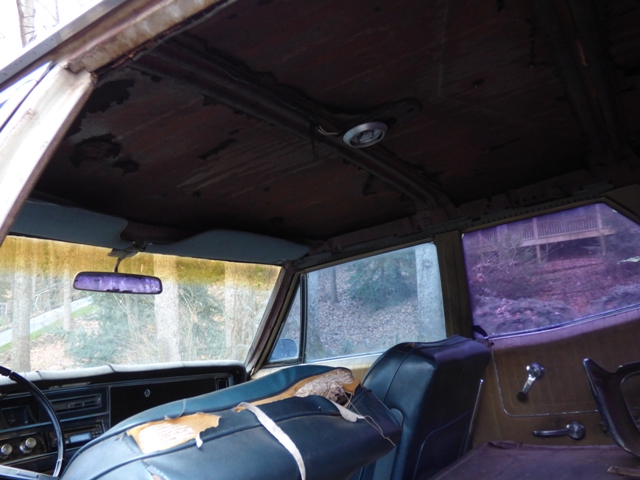 No headliner? Say it ain't so!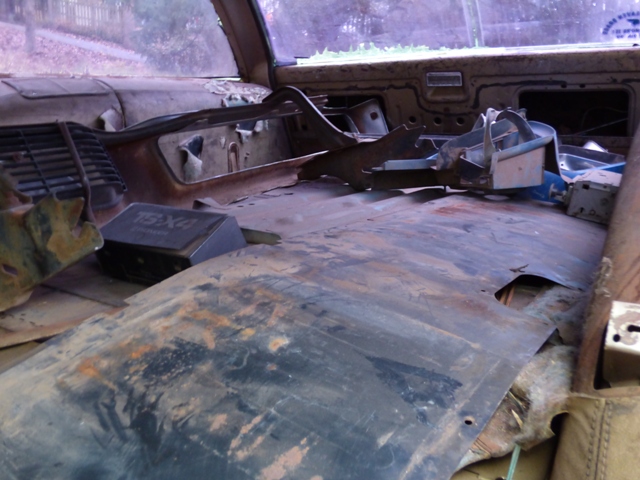 Tailgate cover, many extra parts, and even a spare radio!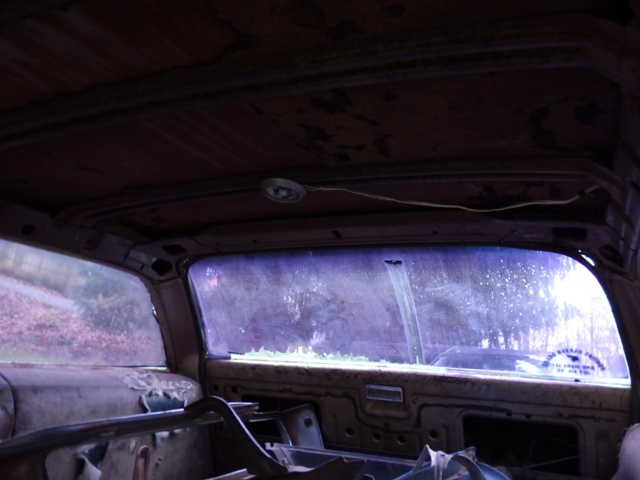 This wagon had a rear dome light, which is always cool.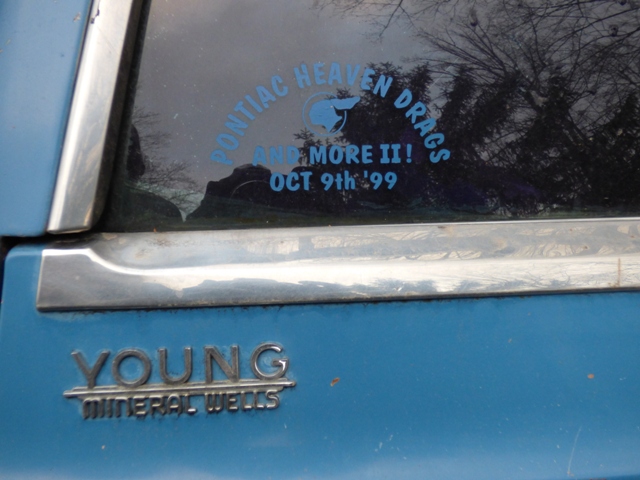 Young Pontiac that was once in Mineral Wells, TX. Neat to have the original dealer plate after all this time. Vintage Pontiac Heaven sticker from 1999 is really cool too. You can see the tinting isn't holding up well.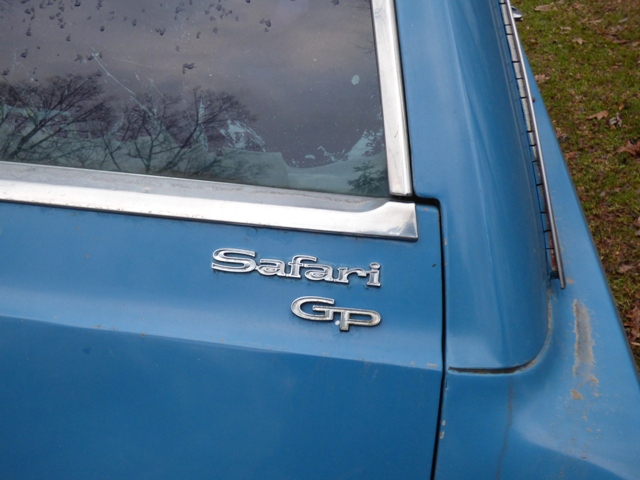 Grand Prix Safari!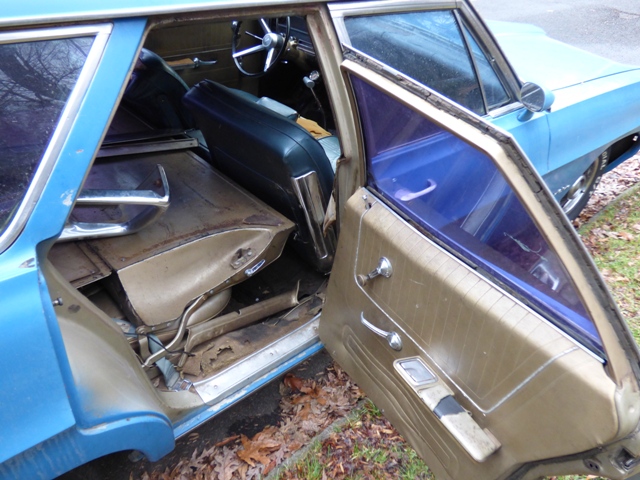 Passenger rear door needs some love.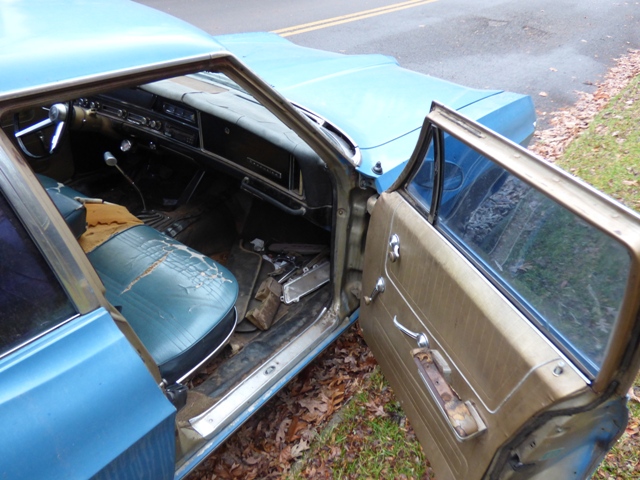 Same with the passenger front door. Fold down bench seat is neat, but a buckets\console setup from a Grand Prix would be awesome too... Even more spare parts in front seat.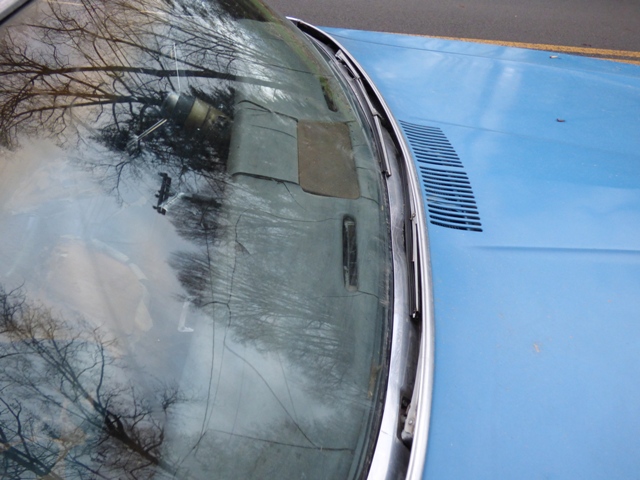 The west Texas and Phoenix, AZ sun does a number on plastic parts like dashes.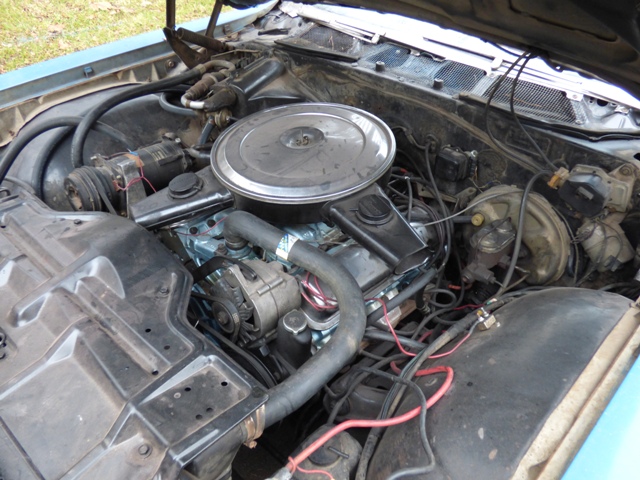 The heart of the matter...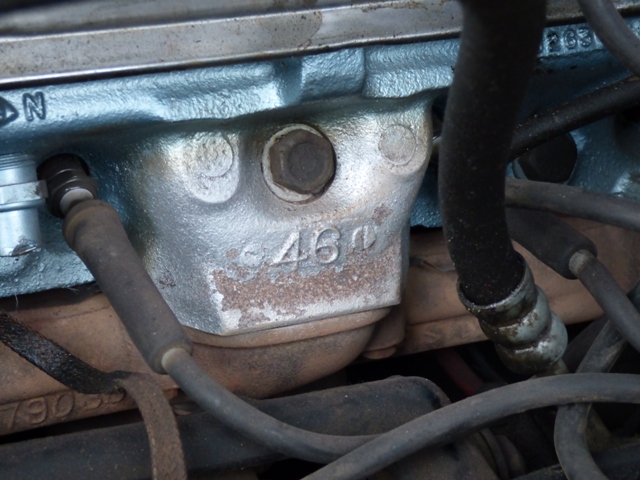 #46 heads to avoid the 10.5:1 high octane problems.




Date coded J263 for 1974 model year. 1974 GTO 350 heads, good for almost 8.7:1 on a regular 400 - practically the same engine I built for the '75 Trans Am\'69 Lemans.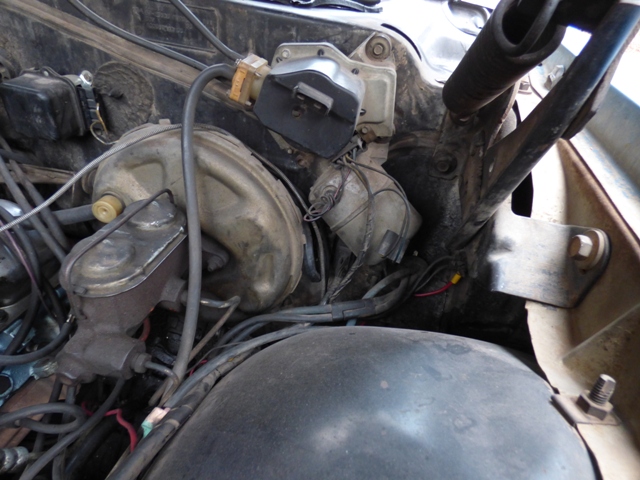 Wiper & washer motor, power brake booster (YES!).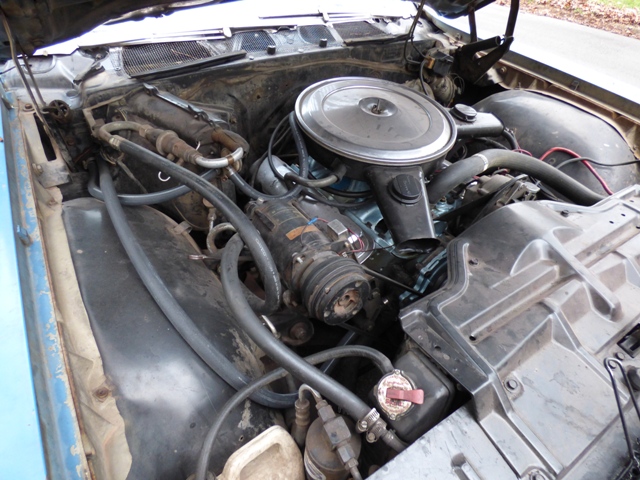 Other side of engine. All AC setup is complete and vacuumed, just needs to be recharged.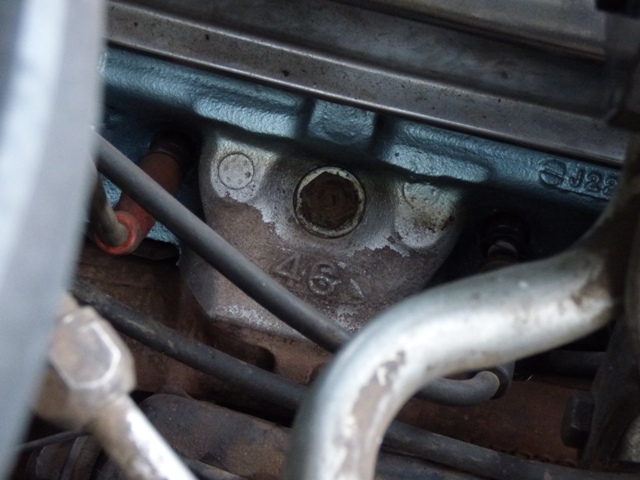 Other side, same #46 head with a J223 date code.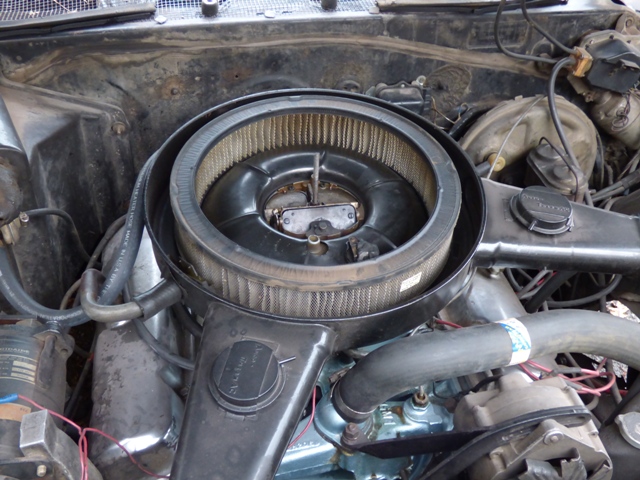 Dual snorkel air cleaner is worth a small fortune by itself.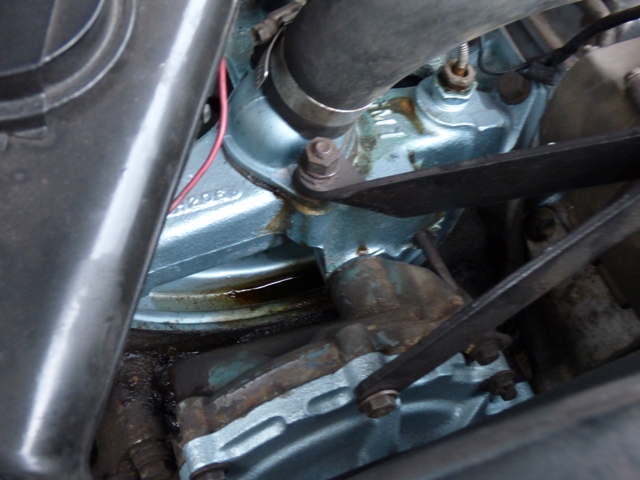 Thermostat housing is leaking...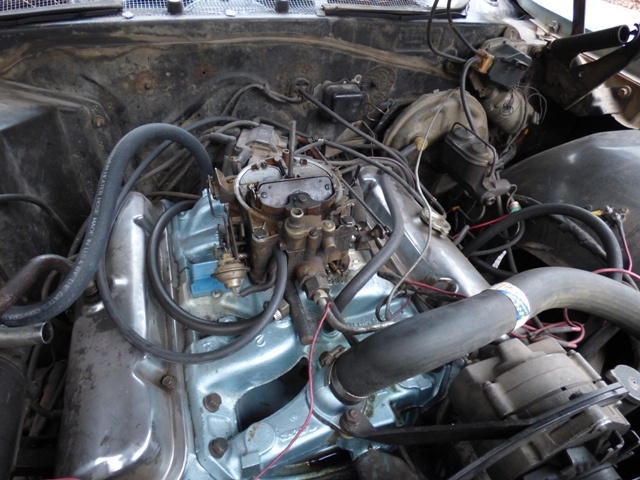 Quadrajet! My favorite.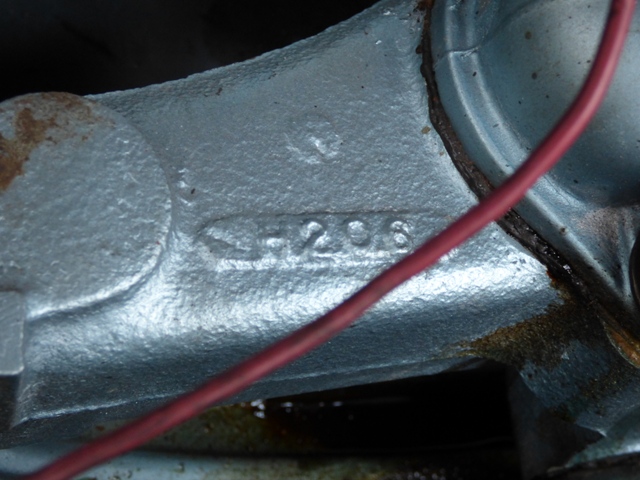 Date code H206 intake for 1967 model year. Fortunately the previous owner plugged the exhaust carb heat riser setup already.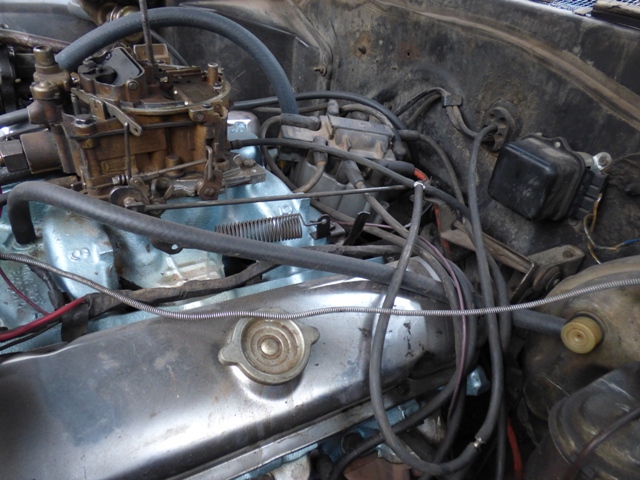 HEI is a plus and linkages are all factory too which is even better (try tracking those things down!).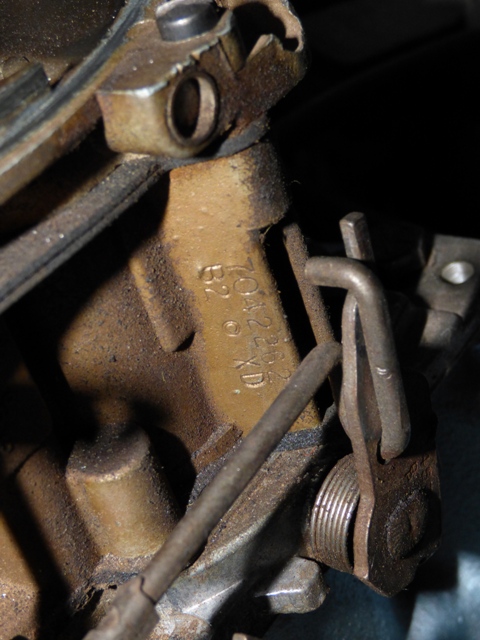 Carb is a 7042262 which decodes to a 1972 455 carb, same carb that is on the engine of my '72 Grandville on the stand.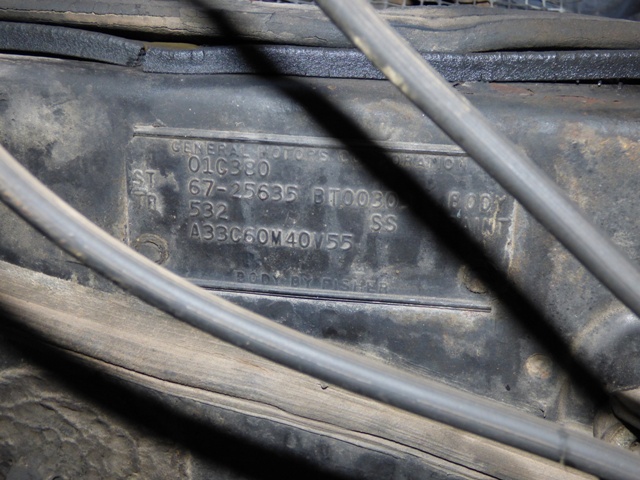 Nice to see the trim tag is still present. No surprises or shocks here, gold car with gold interior.

Well there's definitely a lot of work ahead but it runs great, so that's not a challenge to deal with.


Return to 1967 Executive Wagon

Last updated December 10th, 2014