Dash & Firewall Restoration - Part 3 - 02/18/2015

In an effort to reduce the mess and get our table back, I decided to put the dash back together now that it has had a chance to let the sealer cure for 24+ hours. Audrey will be happy to have the dinner table back.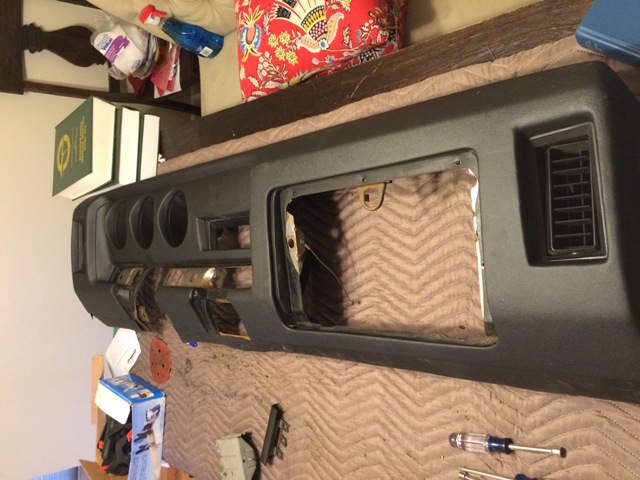 Not bad. The fit isn't perfect, especially near where the woodgrain panel for the headlights and radio go and where the AC controls go up top, but from the angle of the driver you'll never notice and if you do, having some slight mis-fits beats looking at a ratty cracked and warped dash with 3 giant holes chopped in it.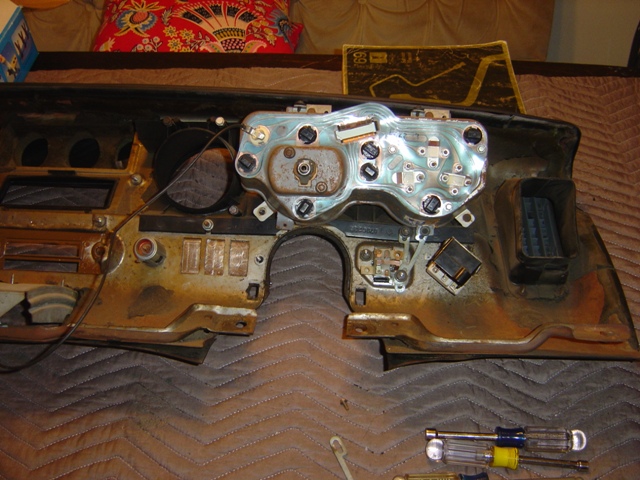 Cluster goes back in along with wiper switch and dash grounds.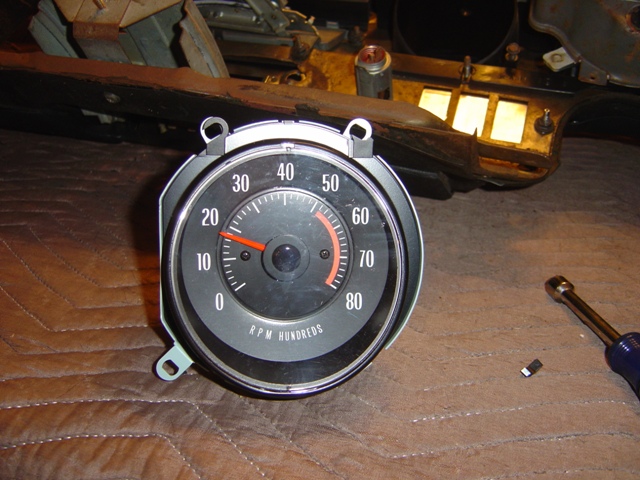 New tachometer!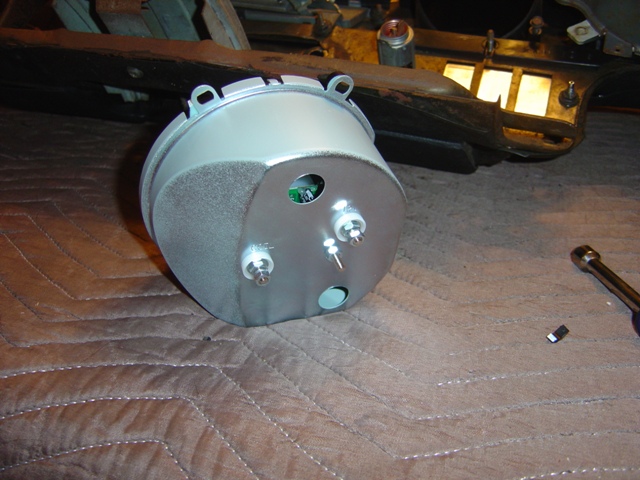 The new tach case is blue inside and metal, unlike the cheap plastic reproduction of the previous generation I had in my '72 circa 2000.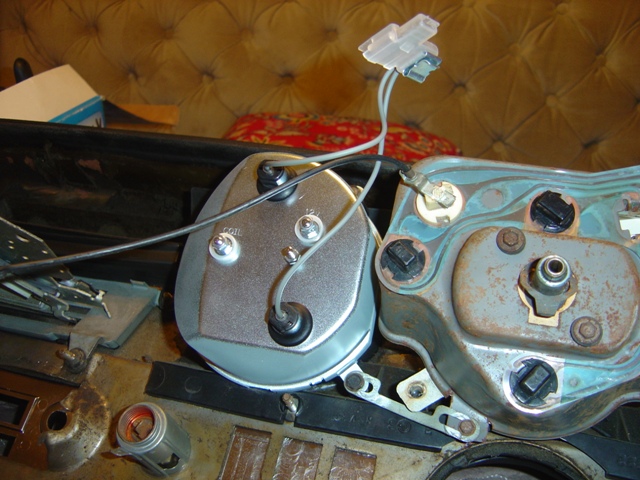 Tach is installed and light harness is hooked up. Ames says no one reproduces this light harness in their tach install instructions, except I bought it from them back in June. So who knows? Case ground strap is re-applied.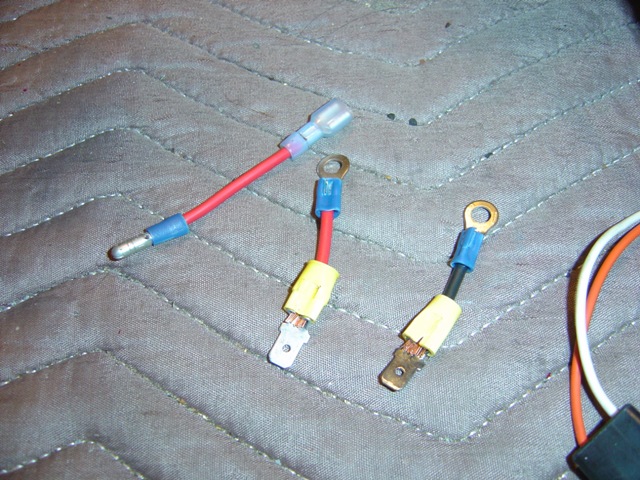 Some patch cables are needed for the harness. The bullet connector is for the cigarette lighter and the other 2 ring lug and spade wires are for the tach.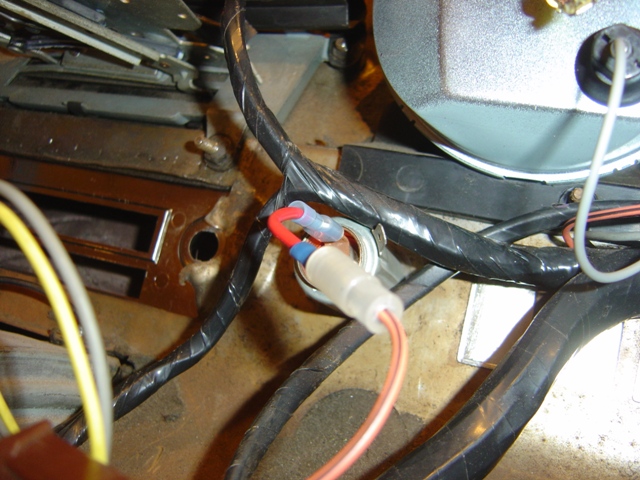 The lighter that came with the car is a spade connector (and lacking the light housing). Originally it was supposed to be a bullet style that just plugged in. So I made it work. Will obviously be tested when dash goes back in car.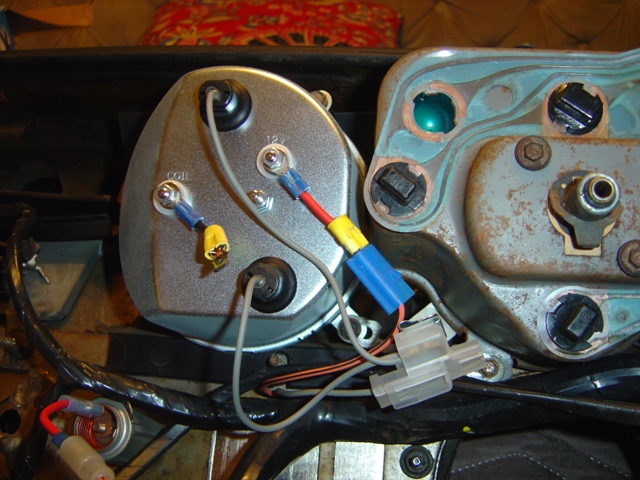 Tach wiring is installed. Not sure if the orange wire is what I'm going to end up with, but it's pretty straightforward to change to a switched accessory wire too.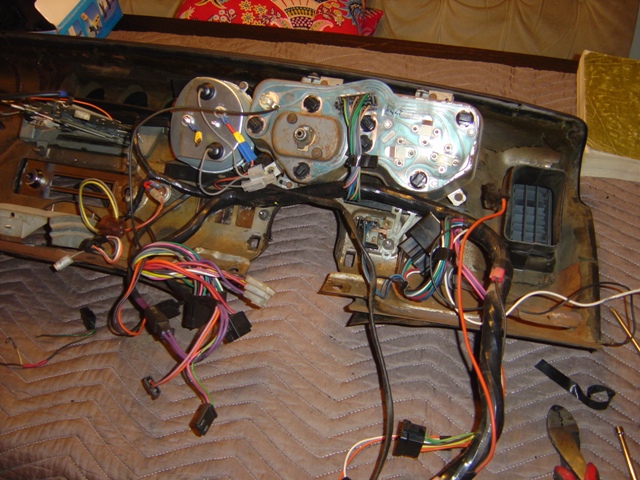 The factory manual says the harness routes above the cluster, but it was too short to do that so I routed it below. Not convinced it's correct but everything fits without issue and it shouldn't be noticeable when the dash is back in.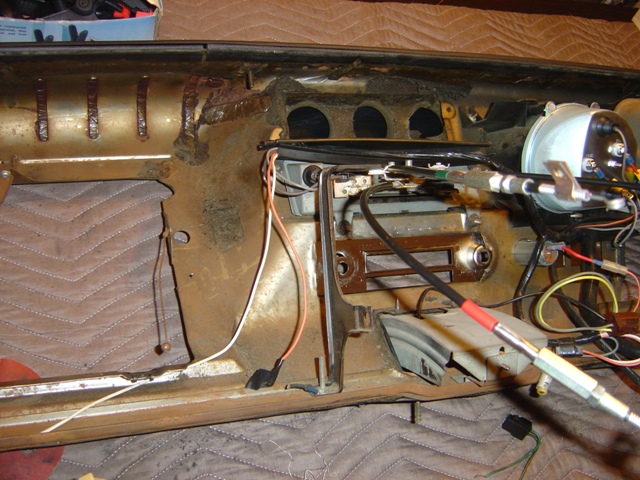 I ran the cables over here to the heater through the loom. White wire goes to the passenger door dome light switch.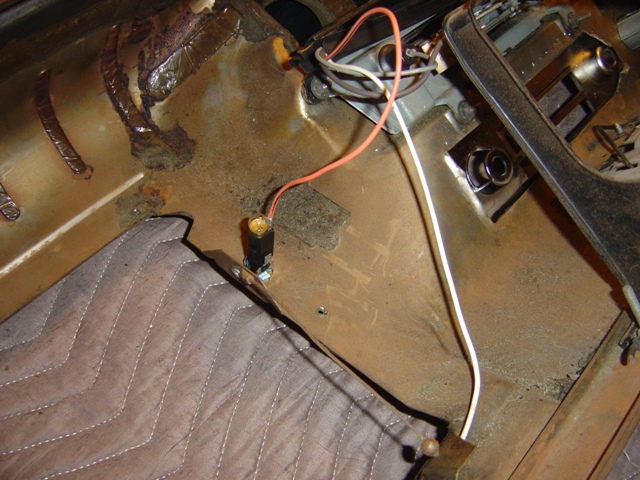 I took the aftermarket glove box light and de-pinned the generic orange cable from it and reinstalled the same connector to the harness. Now I have a glove box light!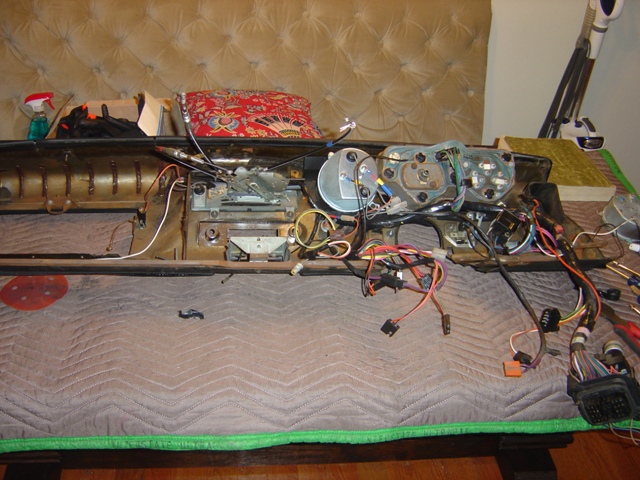 Dash is ready for the radio as the final install piece and then it can go back in the car!

My seals for the heater box arrived today, so that's the next job. That and sanding then painting the firewall...


Return to 1969 Lemans

Last updated February 18th, 2015