Dash & Firewall Restoration - Part 5 - 02/22/2015

Time to get the heater core replaced, clean up the heater box, re-seal and then put it all back in the car.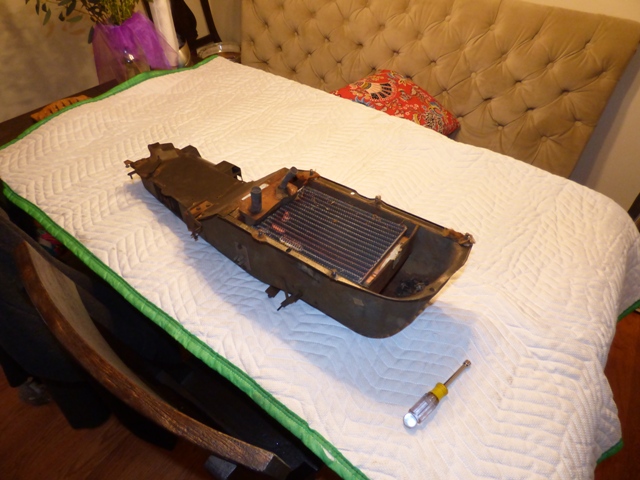 Begin at the beginning. Heater box is set aside ready to be worked on.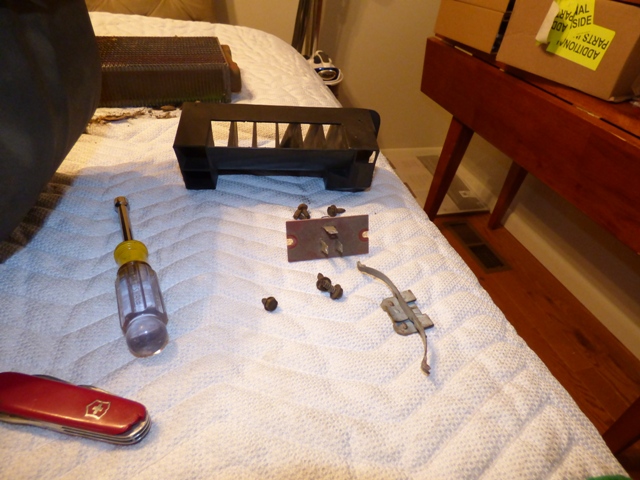 Really the only things that need to be (and can be) removed.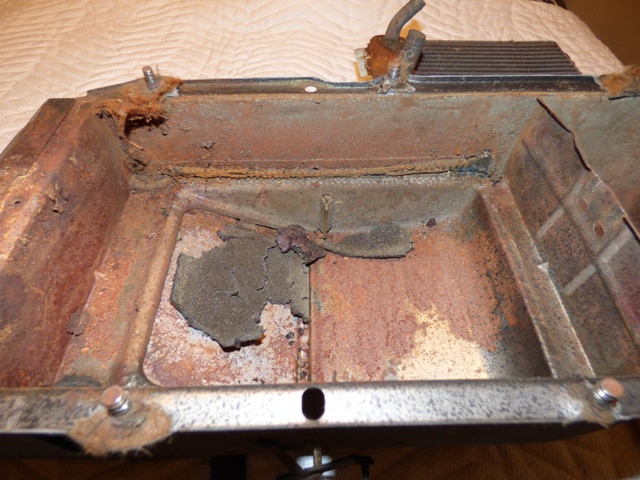 Rotten insulation is par for the course here. Clean it all out!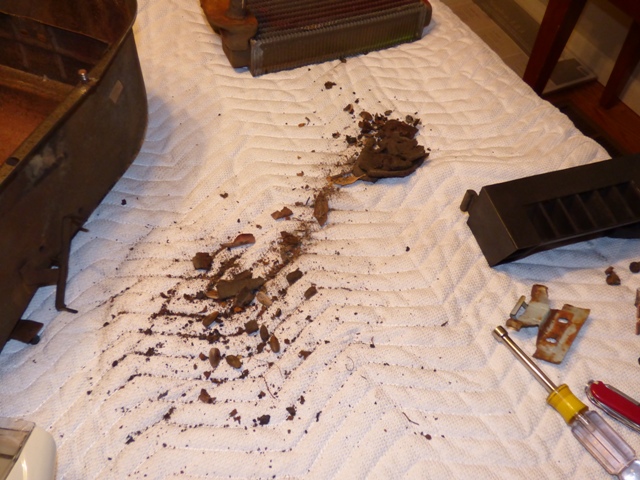 A ton of sunflower seeds and trash was inside this box. Looks like a critter made a nest here at one time and I found the remains.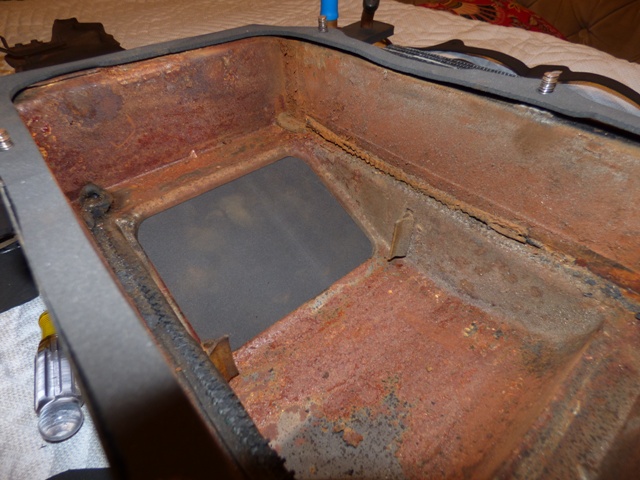 The seal kit contains new foam liner for the heater door. Cleaned up the door and glue it down.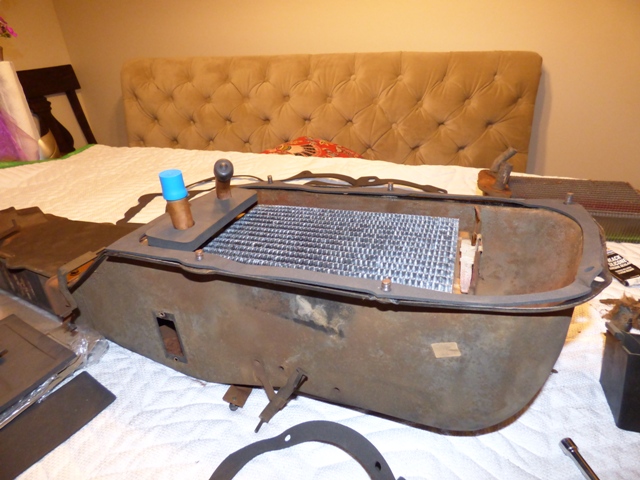 New heater core is installed and ready to mount the box back in the car.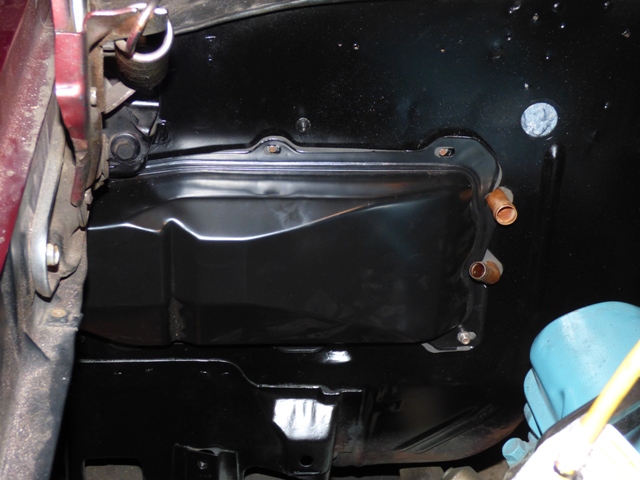 Audrey was a trooper to help me here! She suffered in frozen footness in the car holding the box in while I tightened things down. It's in and looks great... except that the 2 studs at the top are too short and the bottom left stud snapped off. Doh!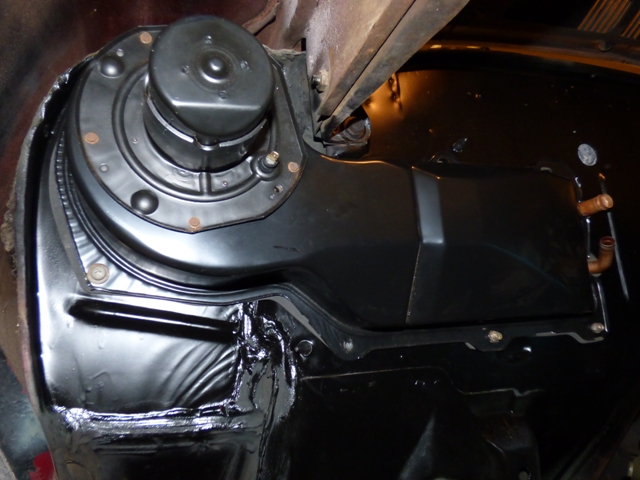 Blower motor is installed and gasketed and outer box is tightened down with the 2 screws here.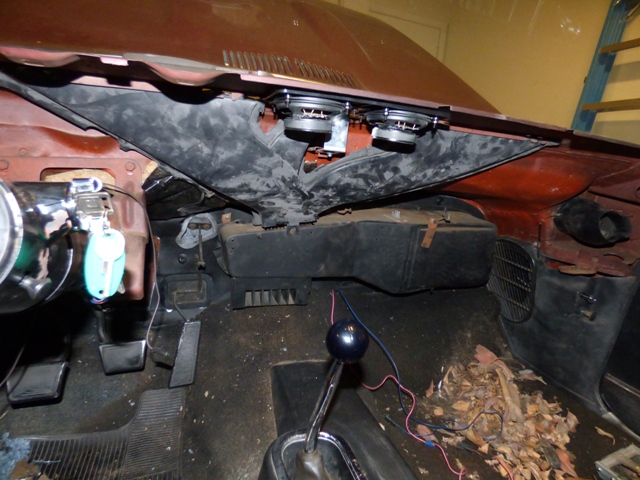 Defroster ducts are in and mounted. Very nice now.

The 1 broken stud and 2 too short studs are really bothering me. It's in and not going anywhere but it SURE would be nice to fix that and add longer studs to the box. Since the dash is out and the car is disassembled it makes no sense to not do it... Just need to motivate myself to pull the box again and figure out how to remove the broken studs.


Return to 1969 Lemans

Last updated February 22nd, 2015