Dash & Firewall Restoration - Part 6 - 02/23/2015

Not one to be set back, I set about researching how to replace the studs. No info was forthcoming, but the Chevy guys showed their manual and GM said "use a 1/4" drill bit to drill out the lower right stud" for removal. That gave me an idea, I got my 1/4" drill out and 10 minutes later was ready to go...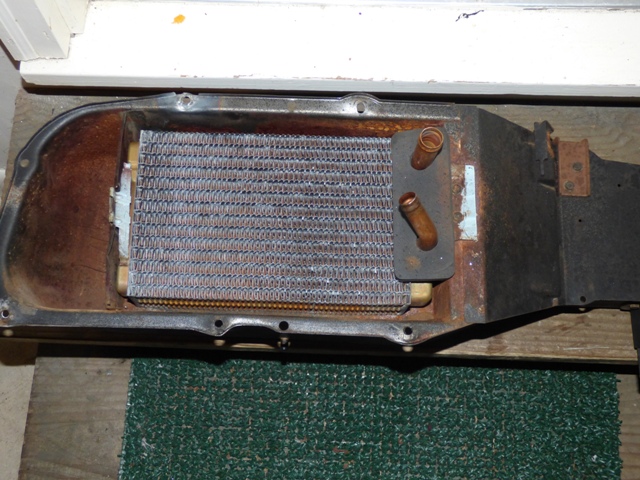 All 5 broken studs are removed.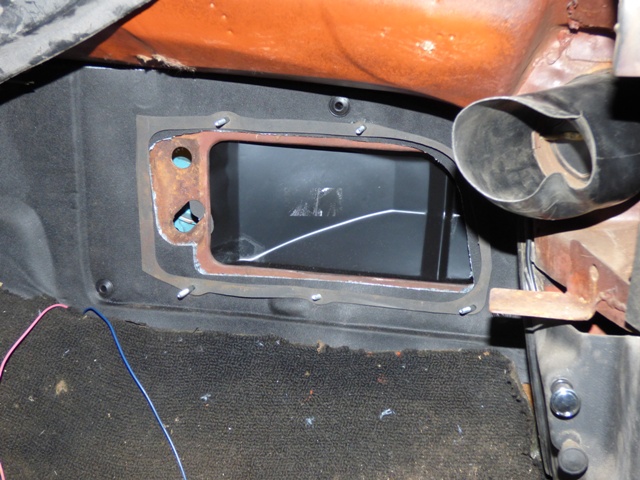 I used some extra long 1/4" screws threaded into the firewall from the engine to hold the seal and guide the case on. I ended up having to remove the outer blower housing since the stupid heater core tube wouldn't clear it, but it didn't take long.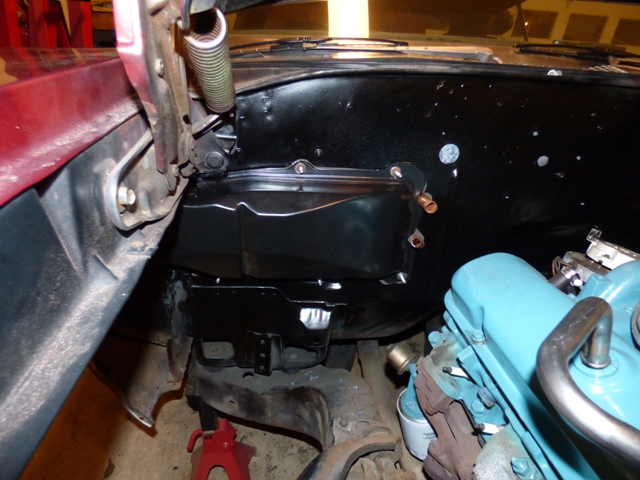 And with Audrey's help ("best wife in whole entire universe"), I managed to have the box tightened down and sealed up within 20 minutes. Not bad! I picked up 1/4-20 1.75" long screws and some nuts, washers, and speed nuts to hold everything down.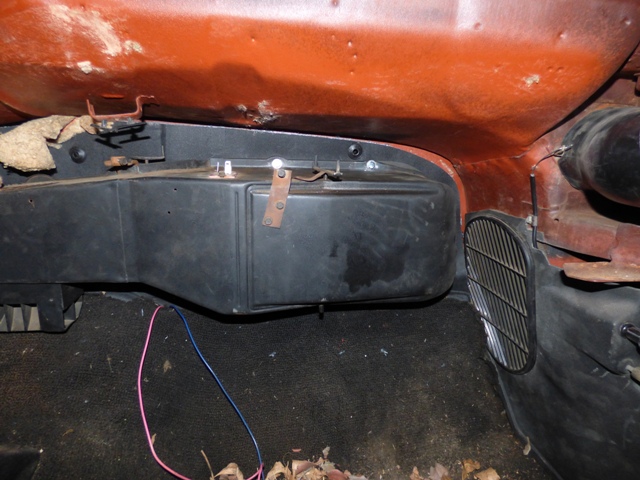 It's in and the insulation is all good too! I removed the defroster ductwork as it really was difficult to snake around it and I was worried about breaking it.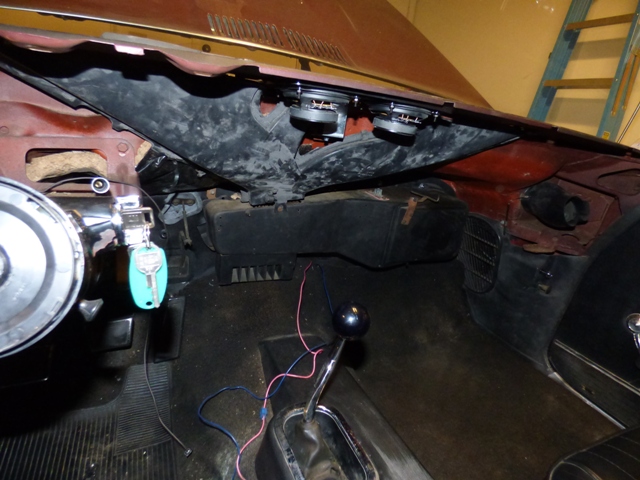 Defroster ductwork in and passenger side all cleaned up. We're finally done here. Only thing left to do is once I verify the heater core doesn't leak, I will loosen and epoxy the cap screws to the heater box one at a time to make the job easier. Blue wire was for the original rear speaker connection and the pink wire goes into the trunk, I have no idea what it's for. When speaker wires are run I'll likely remove both of these.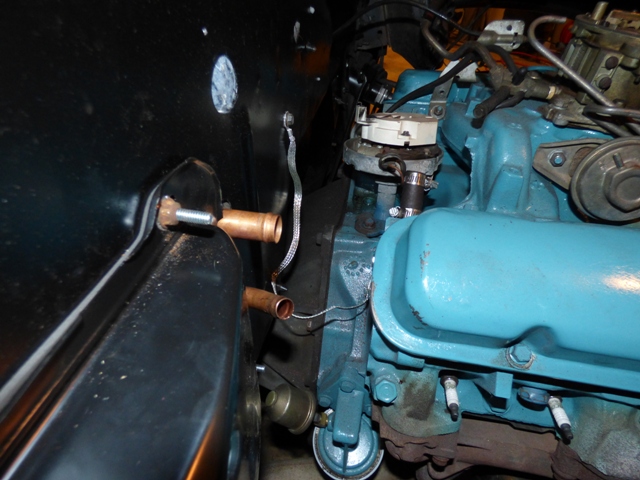 Since I'm done here and I found a set of star washers at Home Depot, I added the ground braid to the block from the firewall (since it wasn't done right when I got the car). Easy fix to lighting and grounding problems.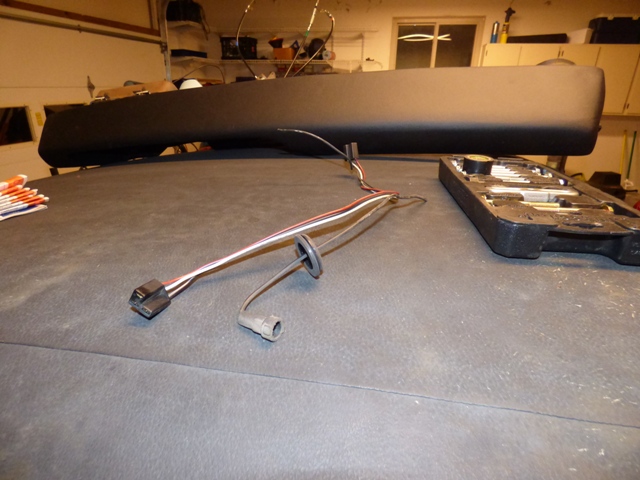 I found my last grommet to use on the heater harness, need to remake this guy next and install it on the box to get the fan functional.

Progress continues to be made. Makes me happy to have these little victories. Just need to finish wiring up the radio in the dash and it will be ready to go back in too, then I can start electrical testing all of the fixes that have been made and verifying everything works. Still a bit to go...


Return to 1969 Lemans

Last updated February 23rd, 2015