Seat Work - Part 2 - 03/05/2013

Since I had nothing but a rotten piece of foam for a back seat, I was scouring the world looking for another one. Sadly no one had one. Until one person was noted as parting out several of these cars and had a few in stock and that I should call. I ended up emailing and then calling Frank of Frank's Pontiac Parts who had several different things I needed - mainly a back seat and set of sill plates for a 4 door car. The back seat would turn out to be NOT cheap, solely due to the fact that it is 5" longer than the requirements for regular shipping which qualifies it for only oversized shipping - which tacks on $50 to the price and for every square inch the package goes up the price goes up substantially. Sadly I had not much choice since my search had been fruitless and yielded nothing locally and through my usual connections, but in the end a good quality seat would be worth it anyways.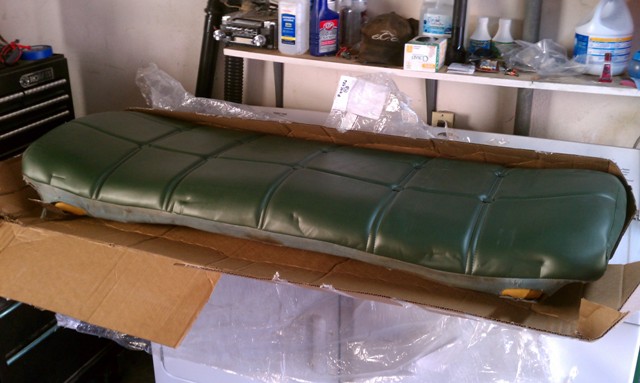 Frank told me the seat was nice but I had no idea how nice. It looks like it has never been sat on or seen sun. It was touted as a low mileage garage kept car, which this seat tells no lies about. It also has the metal tabs to hold the seat belts in compared to the cardboard versions I've seen.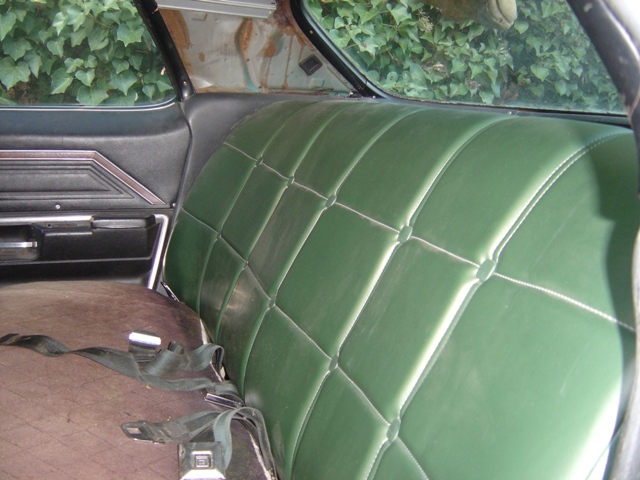 Seat is installed! I swear that this car is trying to make me convert it over to a green on green car compared to green on black that it came from the factory - no parts I can find are black and all are green!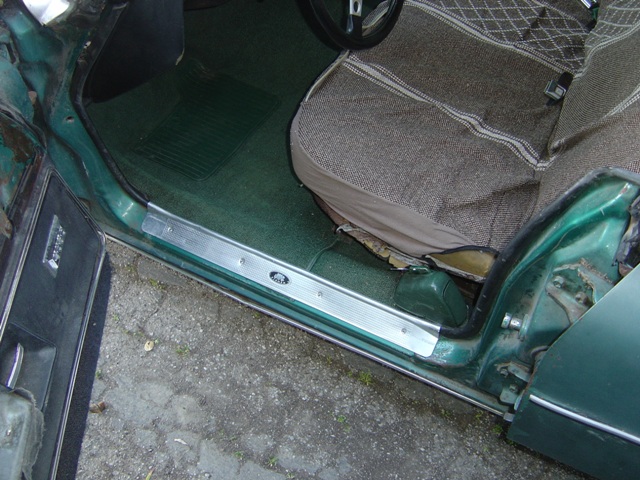 Sill plate on the driver's side is installed. Definitely classes up the look of the entire front area...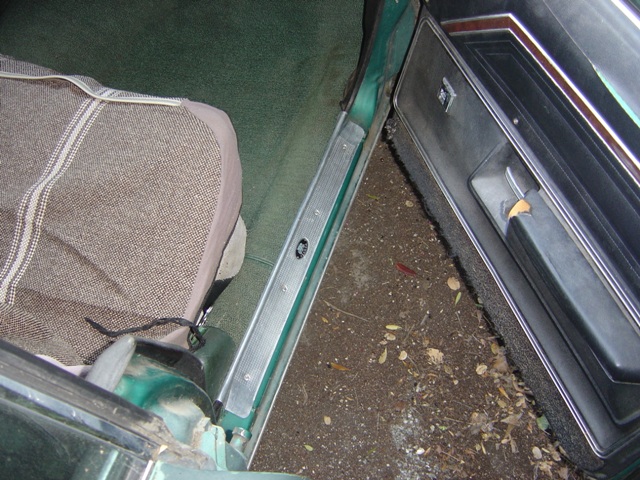 Sill plate on the passenger side is installed too. The carpet is a little too long for this car but that's no big deal. Covers up underneath the plate nicely.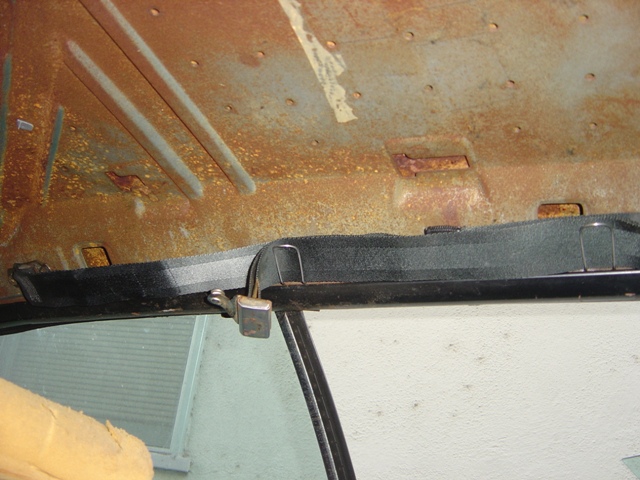 I also installed a set of shoulder belts to add to the safety factor (and keep the police off my back for believing I'm not wearing a seat belt). Amusingly I did manage to find a set of black shoulder belts. They came with a backing plate, so I think they may have originally come from a convertible.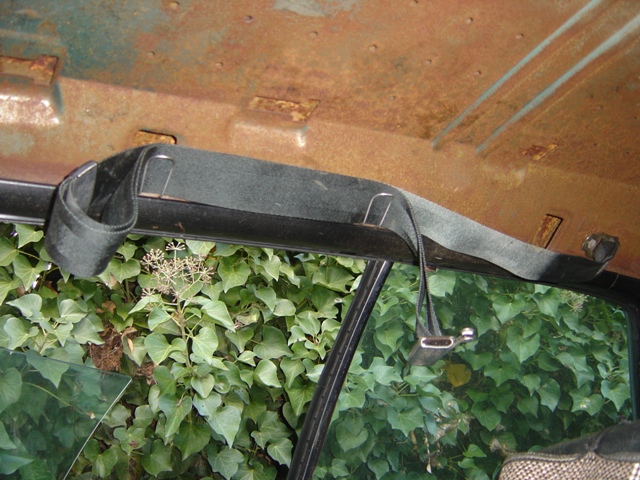 Shoulder belt 2 installed. Clips were left here from whoever yanked the headliner out.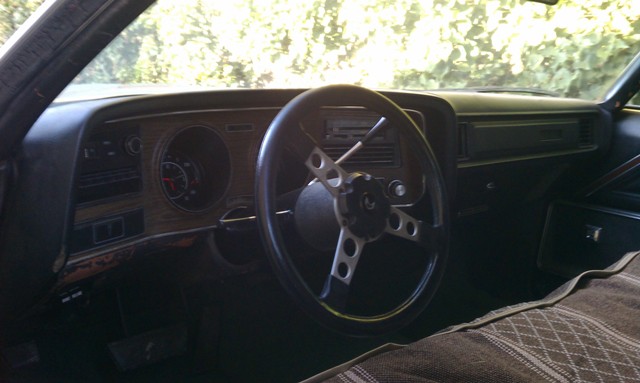 Yeah, I did it. I put a Trans Am\GTO steering wheel on a full size car, and a 4 door car at that! The original steering wheel was toast, so rather than hunt another down I just put this one on. I think it adds a little something extra that the boring factory wheel was lacking. I even got the horn to work with it and everything.

Well, mostly bolt on stuff today. It's going to rain later this week and I didn't want my package sitting out in the rain or taking up space in the garage\house. I chopped up the rotten foam and filled the trash can with it. One annoying thing is the spiders have taken up residence in the package tray and have made webs covering the speaker holes. I also noticed my '77 Trans Am has the same situation going on in the defroster ducts. Not sure if more driving is necessary or if this is just a side effect of living next to a giant ivy fence full of orb weavers. The timing cover is now leaking on this car under pressure when the temperature gets up to operating, so I had to order a new timing cover and will install it later. Once I've done that it's serious driving time!


Return to 1971 Catalina

Last updated March 5th, 2013