The New Engine! - Part -1 - 02/17/2019

I built a 350 2bbl when my last 455 needed a lot of work. It was intended to be a stop-gap towards getting that monster 455 rebuilt. The last engine I built wasn't even in this car, but the engine still is. I've been collecting parts to actually do a 455 for a while now and figure it's time to start now. My son wasn't even born when I built the last engine...

I had acquired a rather unfortunate specimen of a 1972 Grandville back about 4.5 years ago. I pulled the motor out and parted the car out due to the significant roof cancer (and resulting floorboard problems).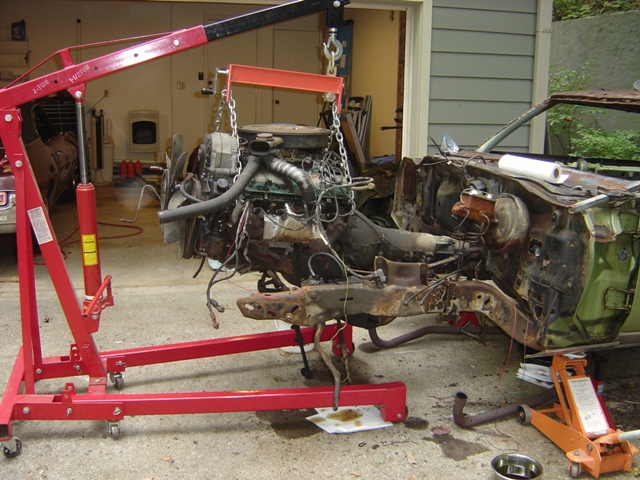 Yoink. My favorite engine pulls are with no core support in the way. This engine lift has been with me since 2001 and it's been a trooper. It had been raining significantly like it likes to in E. TN. I don't miss that...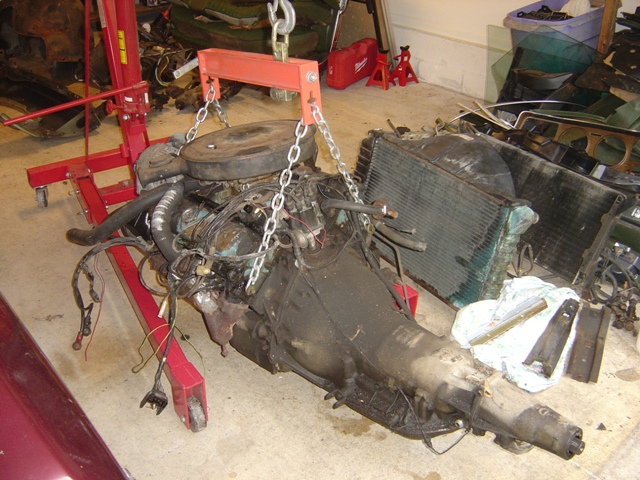 I stuck this engine in my garage on a stand for a rainy day...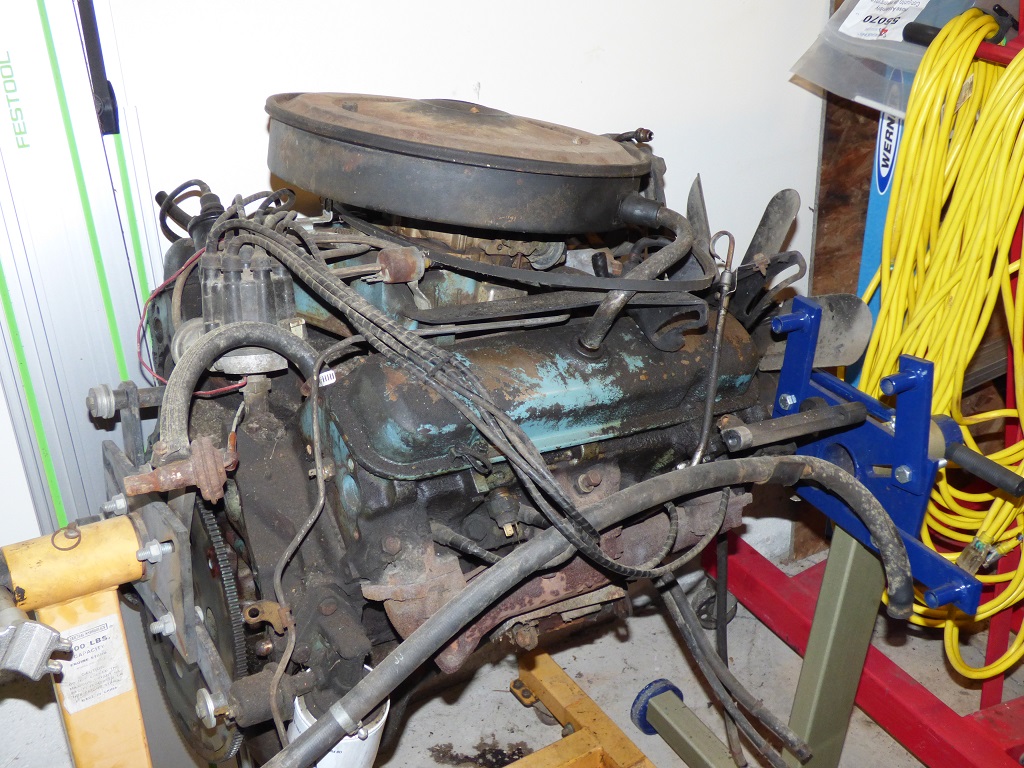 Having so much stuff in the garage and just life these days makes it difficult to get started, but here we go. Plan is to replace the cam with an 068 clone and clean it all up and re-seal it. The car only had 80k miles on it and the engine ran great with no oil burning. It was largely original too.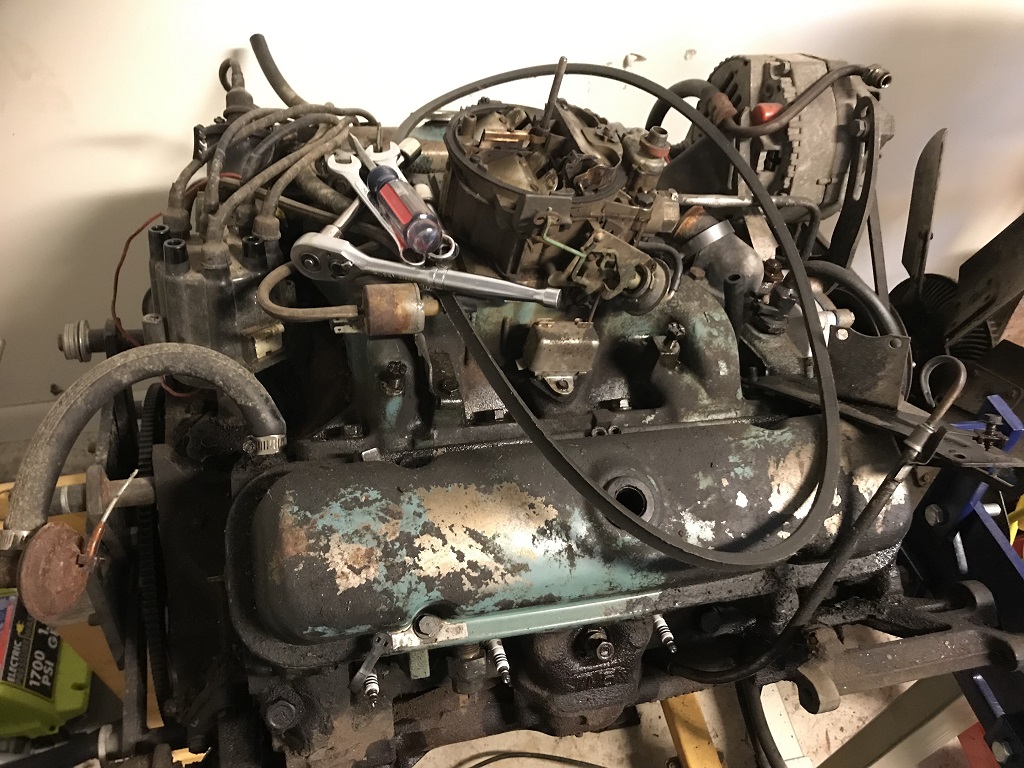 Everything is going ok so far, that's a good sign.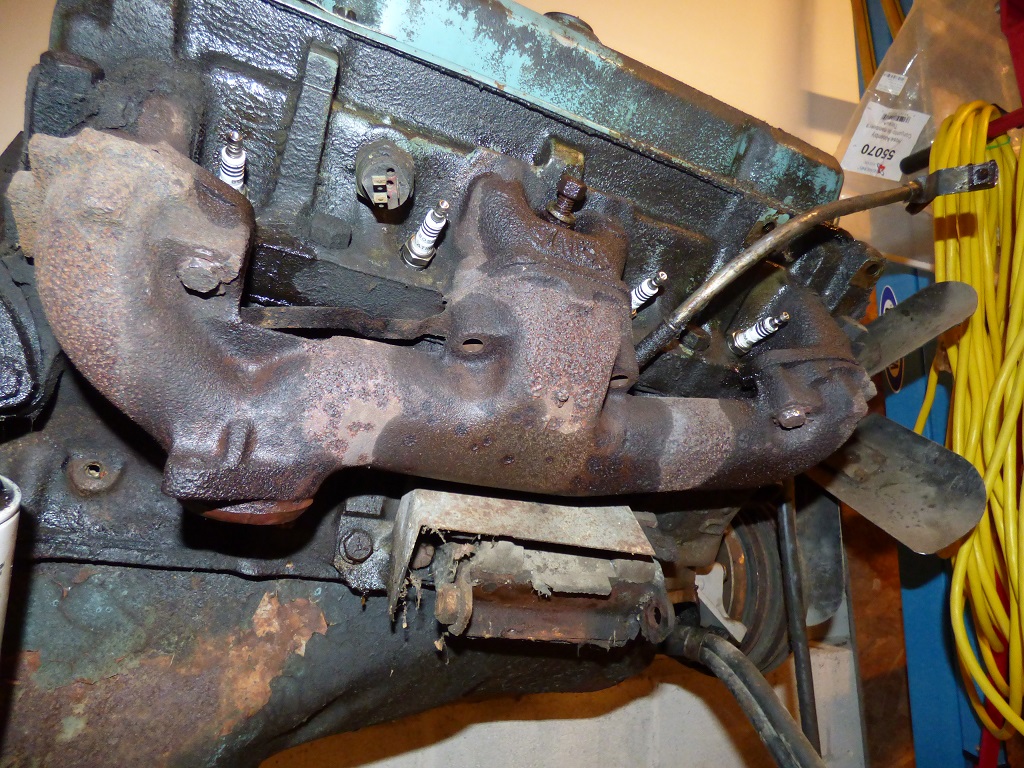 And of course wouldn't you know there's a snafu. These 2 bolts are more well rounded than an honors student's college admissions application. Nothing I have will loosen them, they are stuck in. Amusingly enough the blind holes came out fine AND the ones on the other side came out without trouble too. These are original bolts that haven't ever been out it appears.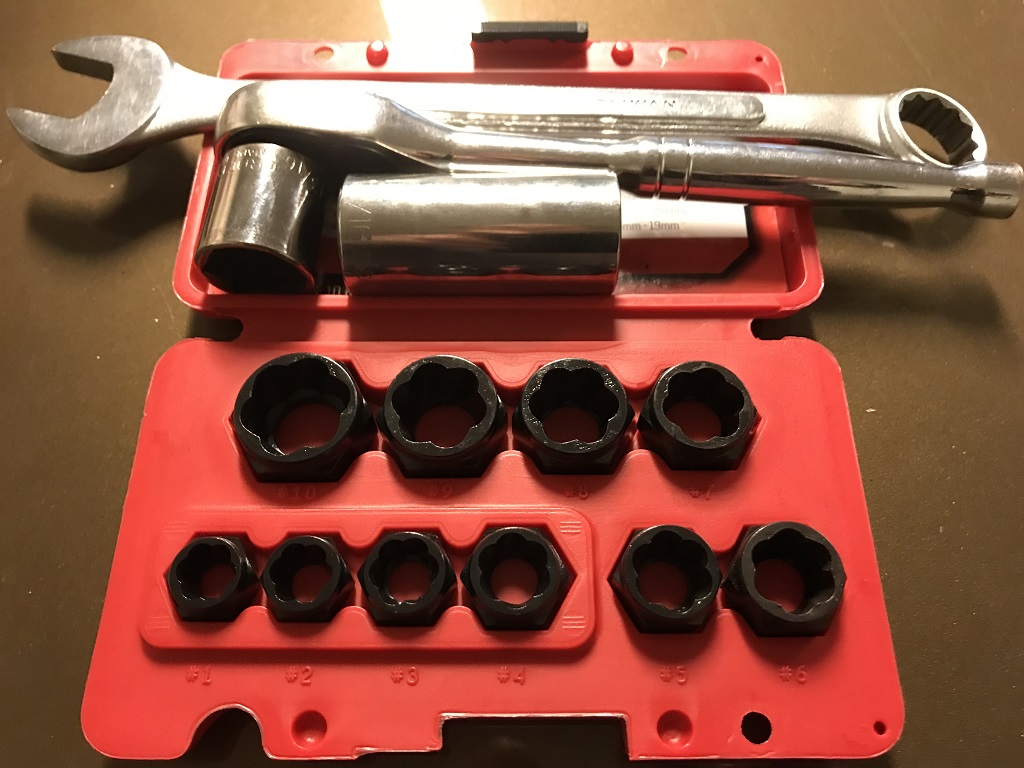 MAP gas and a hammer didn't make it better, loads of PB Blaster neither. Time to break out the big guns. These are bolt extractors that are designed to remove hardware with damaged heads such that sockets don't work on them anymore. Another nickname for these is "biters" I was told...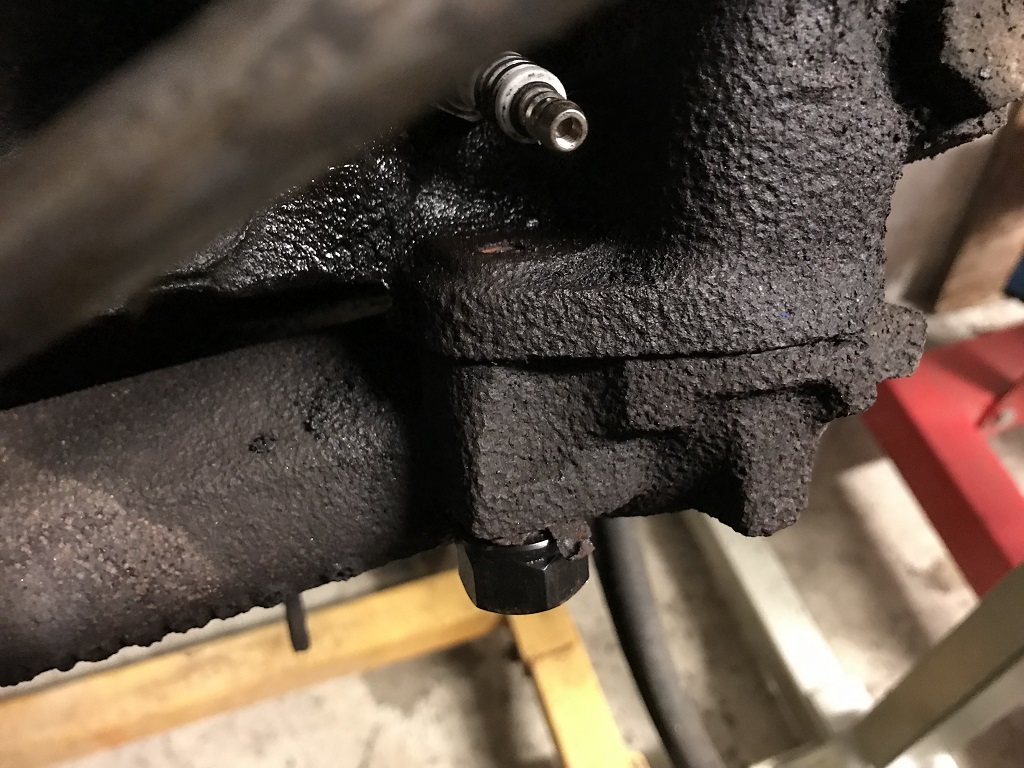 And it came loose! Install and then hammer on, twist, apply breaker bar and it popped out.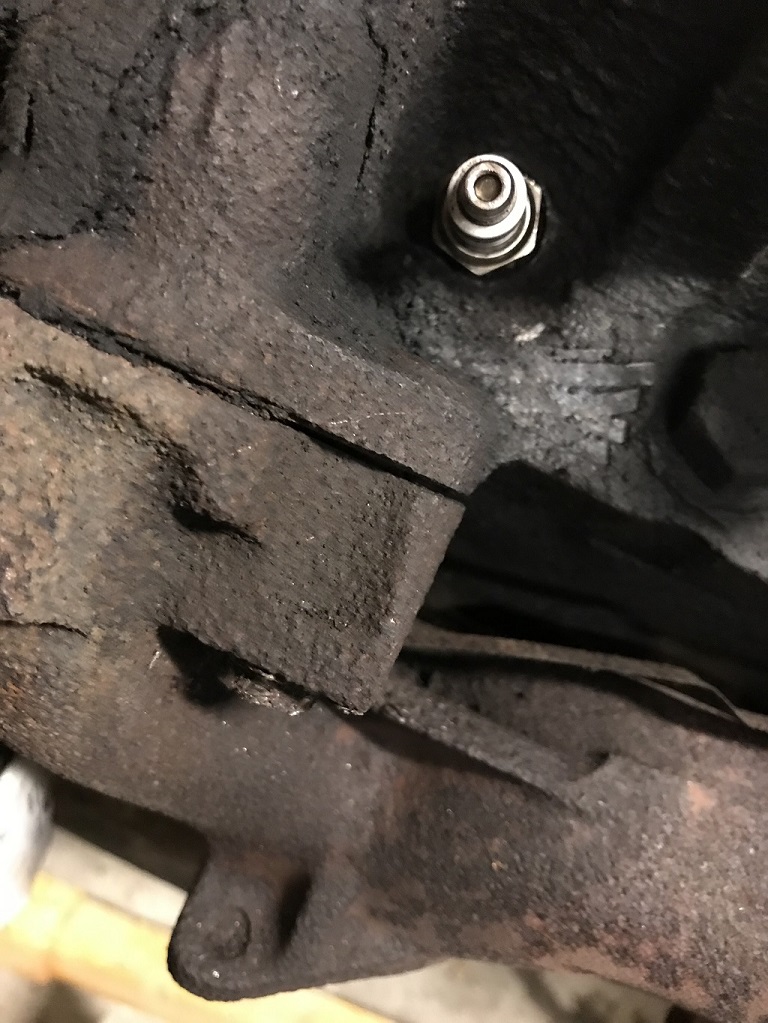 The other one came out too. Yes, both of these bolts still have the locking tabs rusted firmly in place on them.

Everything else came apart without issue. The engine is now completely stripped of accessories and bolts. Next up is pulling the intake, valve covers, oil pan, timing cover, and degreasing ALL of it. Maybe it will even be warm enough to paint soon...


Return to 1972 Lemans Page

Last updated February 19th, 2019