The New Engine! - Part -2 - 02/24/2019

Continuing to clean up the engine and get it ready requires getting rid of the grease and oil that has been caked on for decades.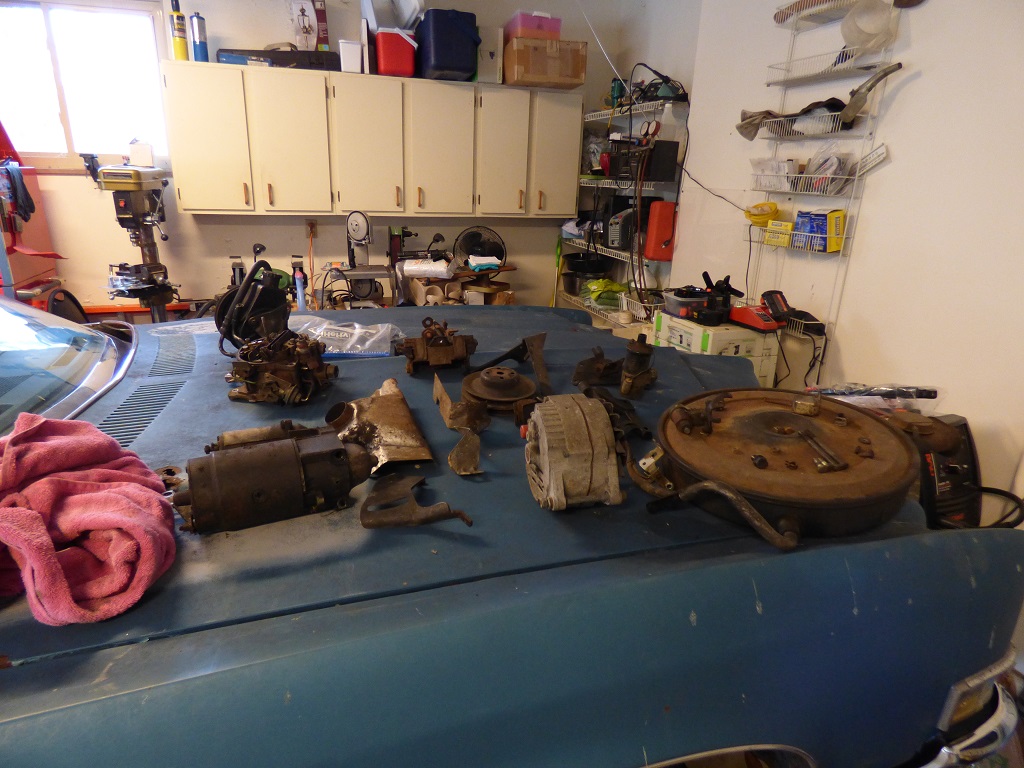 The pile of parts from the engine continues to grow. Don't worry, the hood on Bonnie is bent and rusted so it's a perfect workbench without guilt.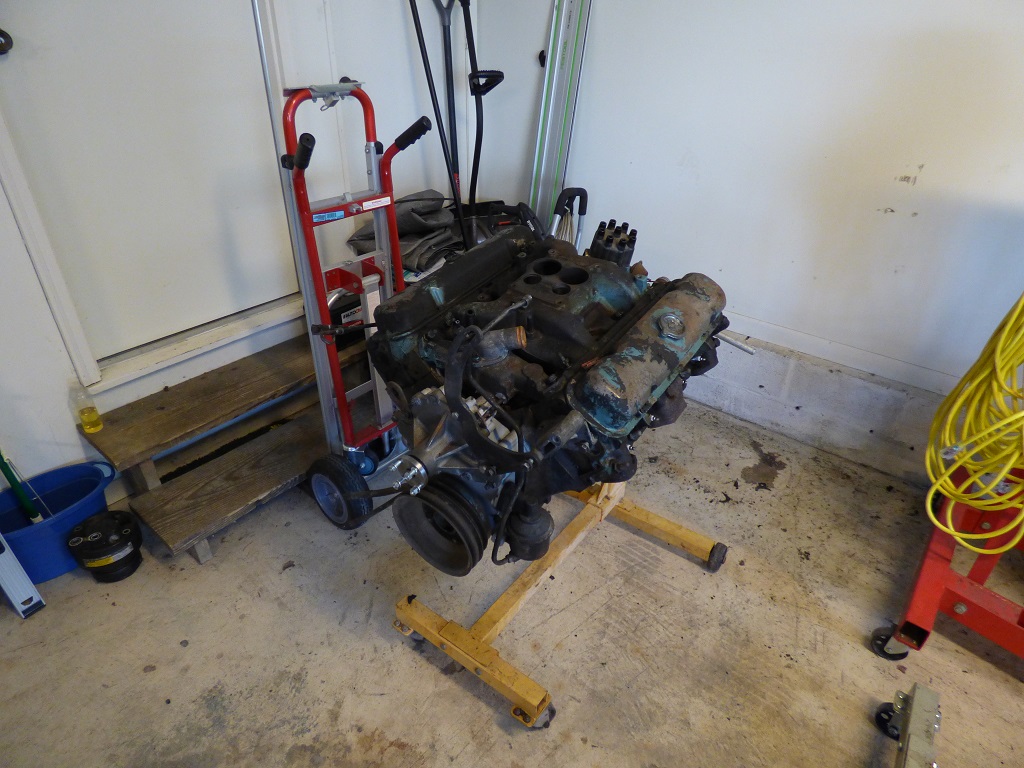 This is where we are today. Engine still has some stuff on it to remove but not too much.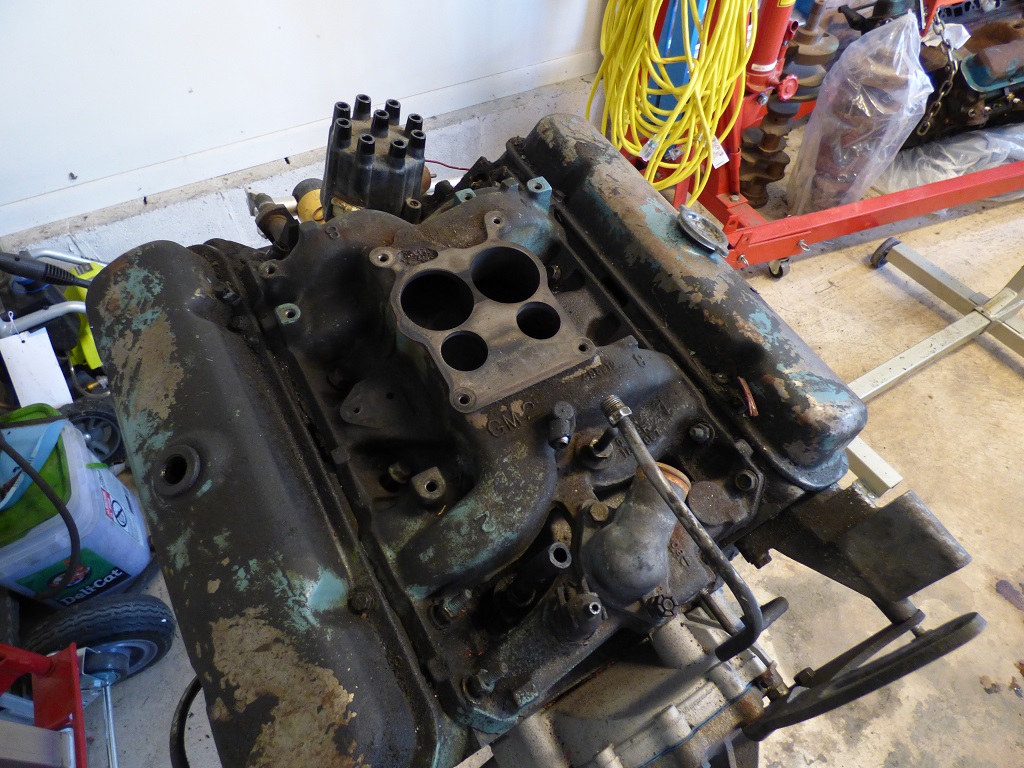 All of the intake bolts have been cracked loose.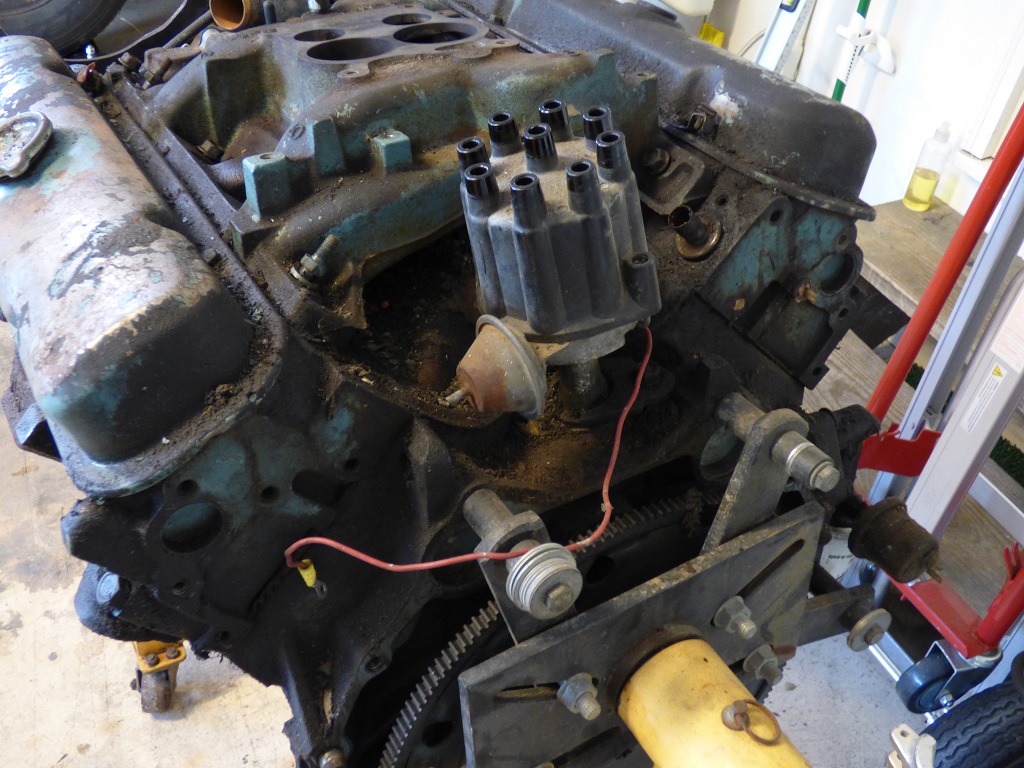 The distributor is kind of crusty and has had a wire added to it at one time to replace a bad one.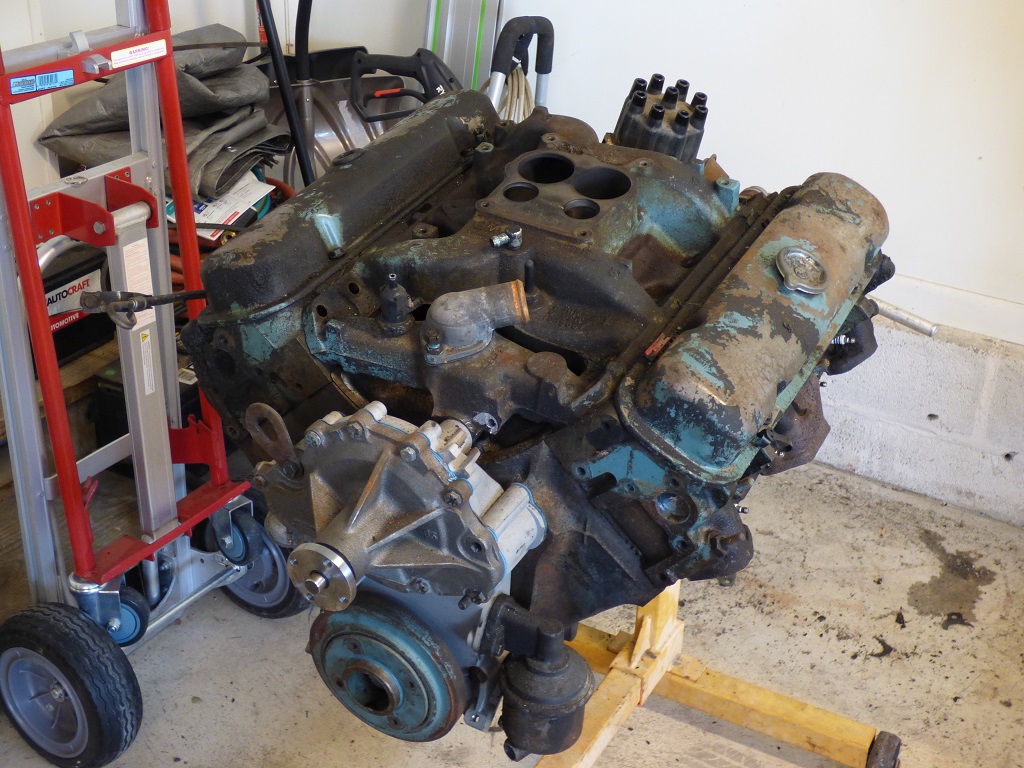 Fuel line and alternator\power steering brackets are removed.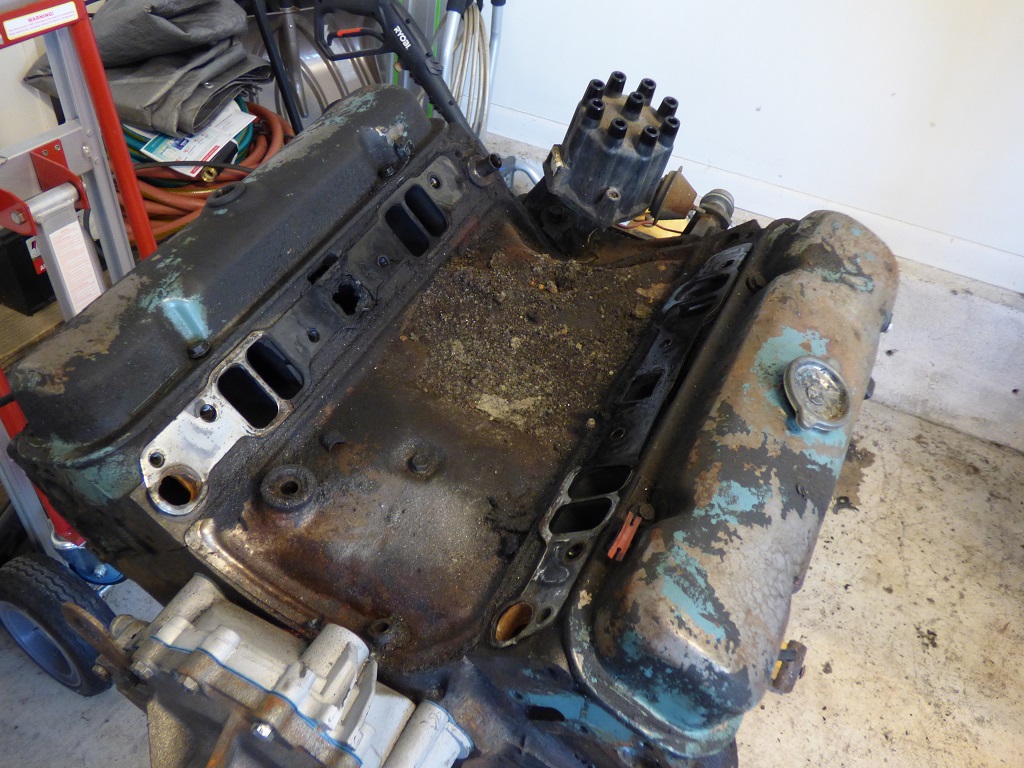 Pull the intake off and it's quite... special. Lots of trash. Factory intake gaskets too.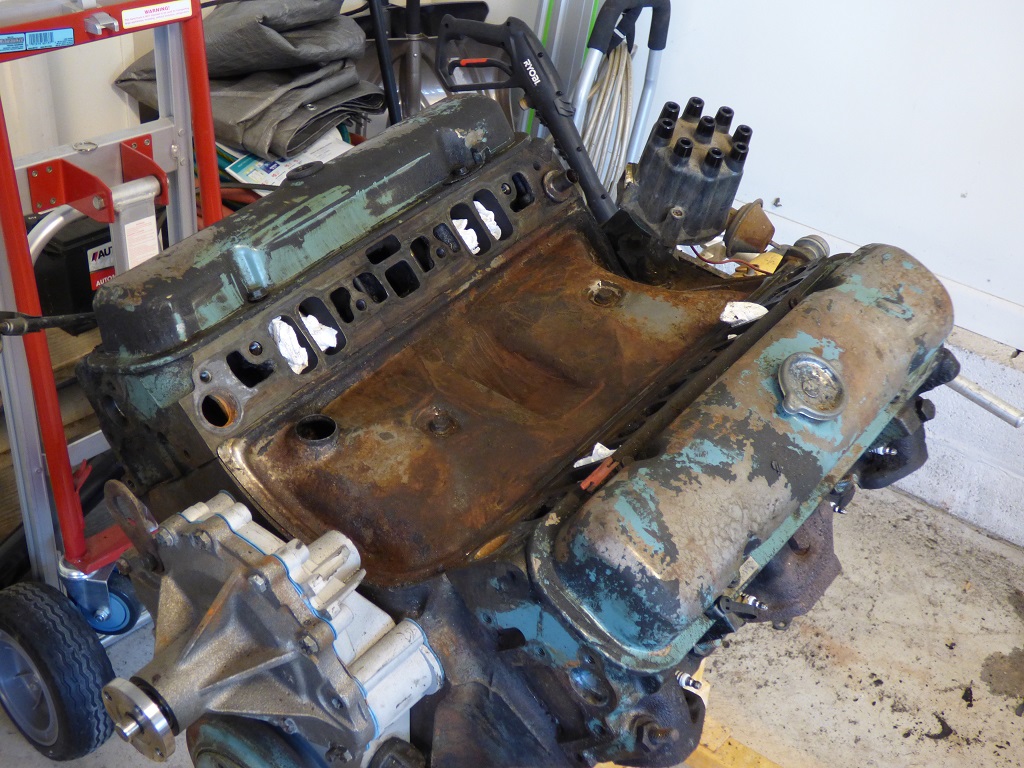 Lots of scraping with a razor blade and sucking with a shop vac to clean it up.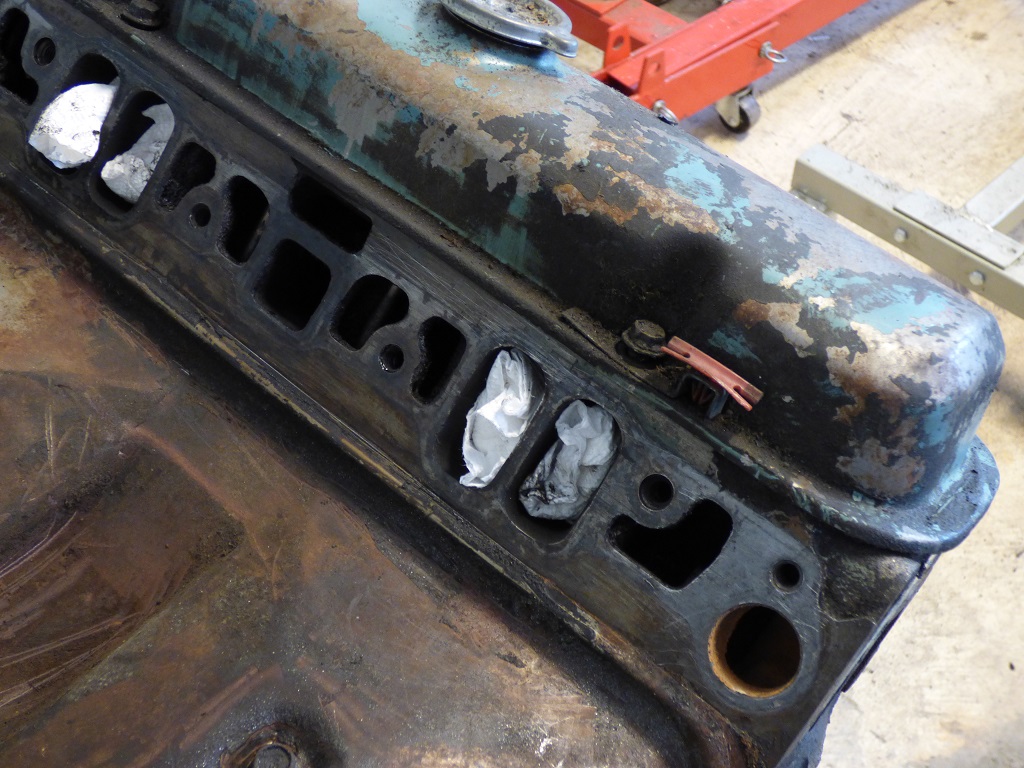 Other side is coming clean.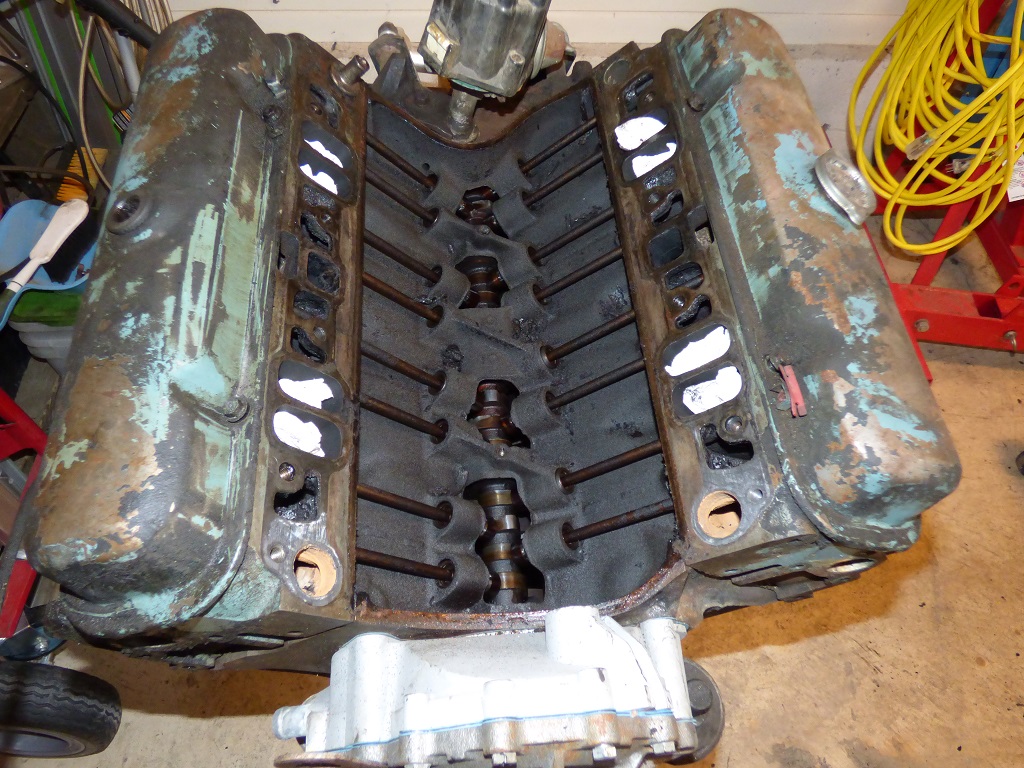 Valley pan comes off and it's... not exactly clean. Several cam lobes are noticeably lower than the others as well.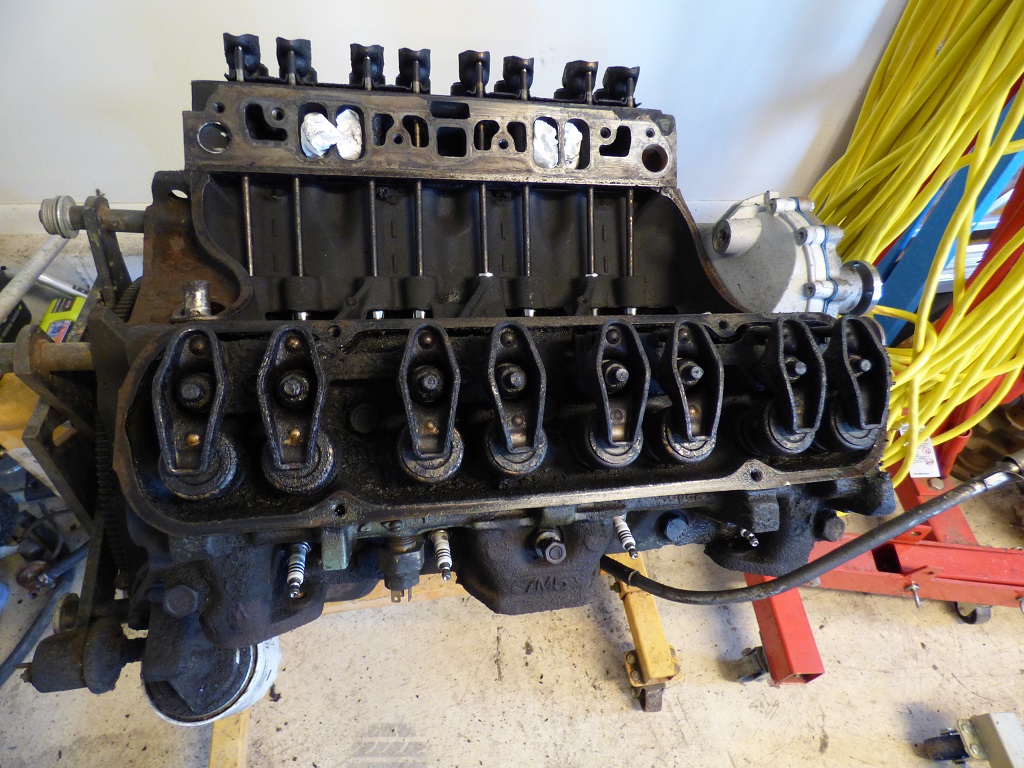 Passenger side valve cover off and it's... kinda grimy.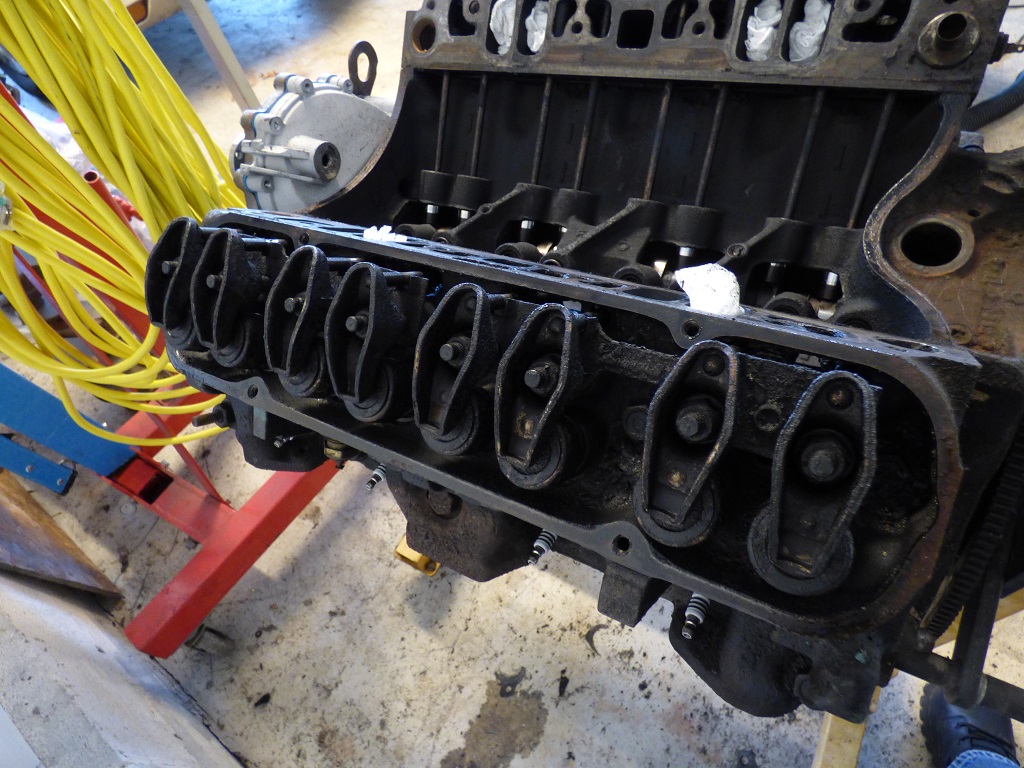 Yikes. Driver's valve cover removal reveals more of the same mess.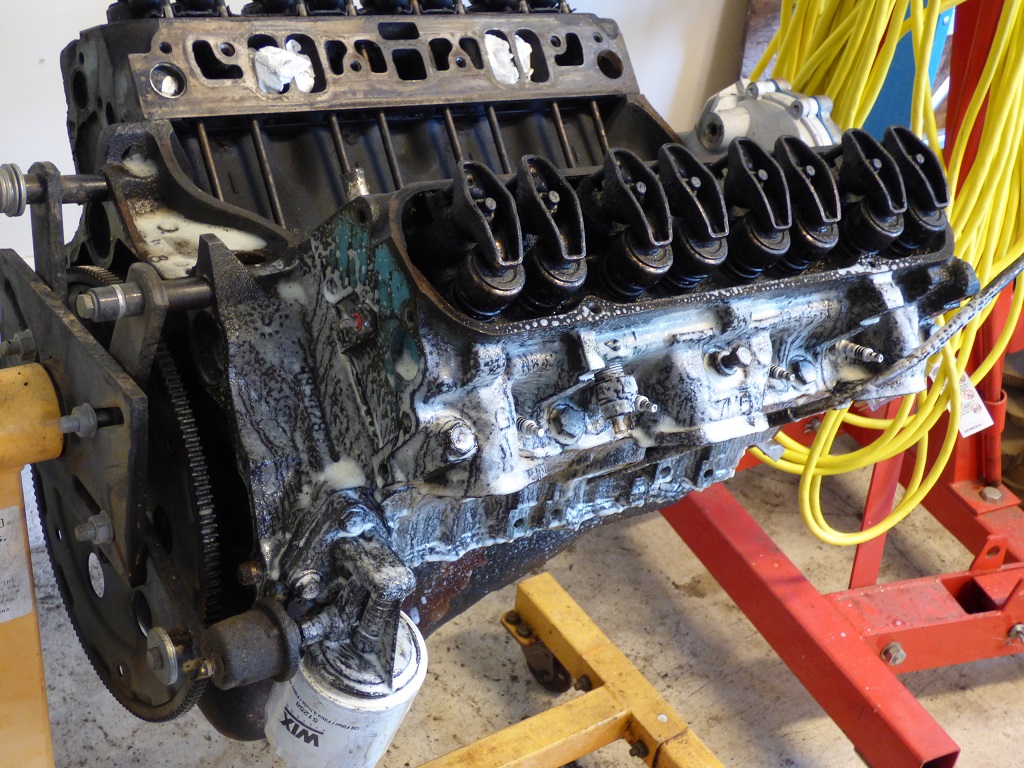 Degreasing with Simple Green to get the gunk off! Foam it up and let it sit, then start scraping & wiping...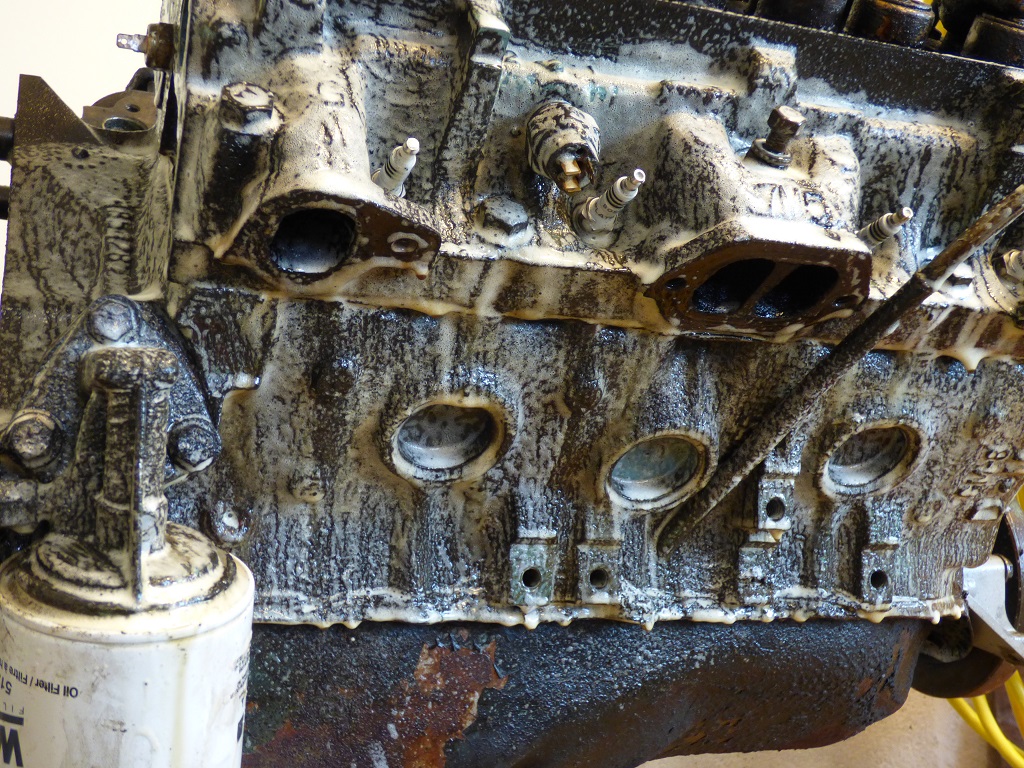 Pass 2. It's working... slowly but surely.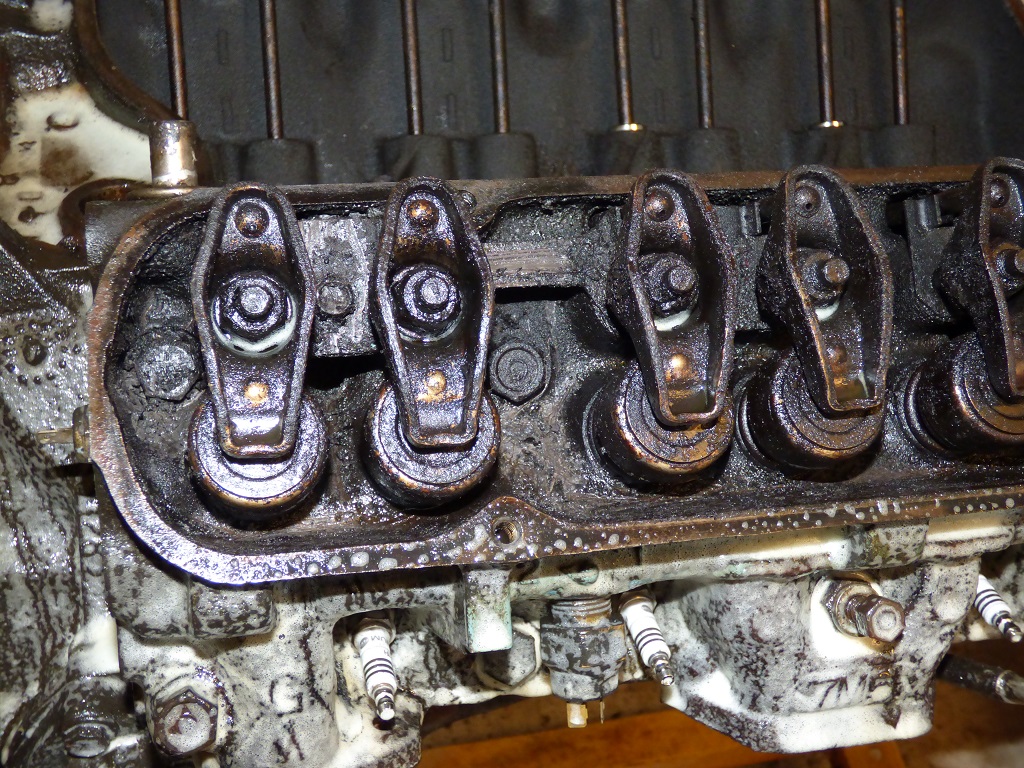 The gunk on the floor of the heads is scraped out and coming out nicely.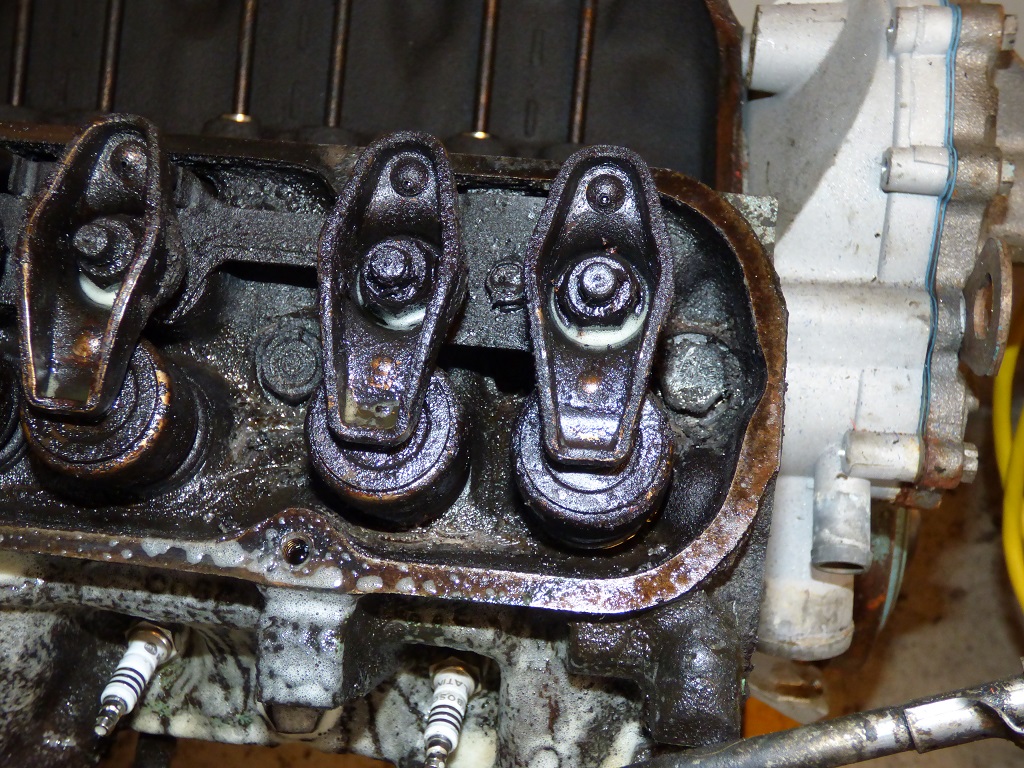 You can at least see the head bolts again...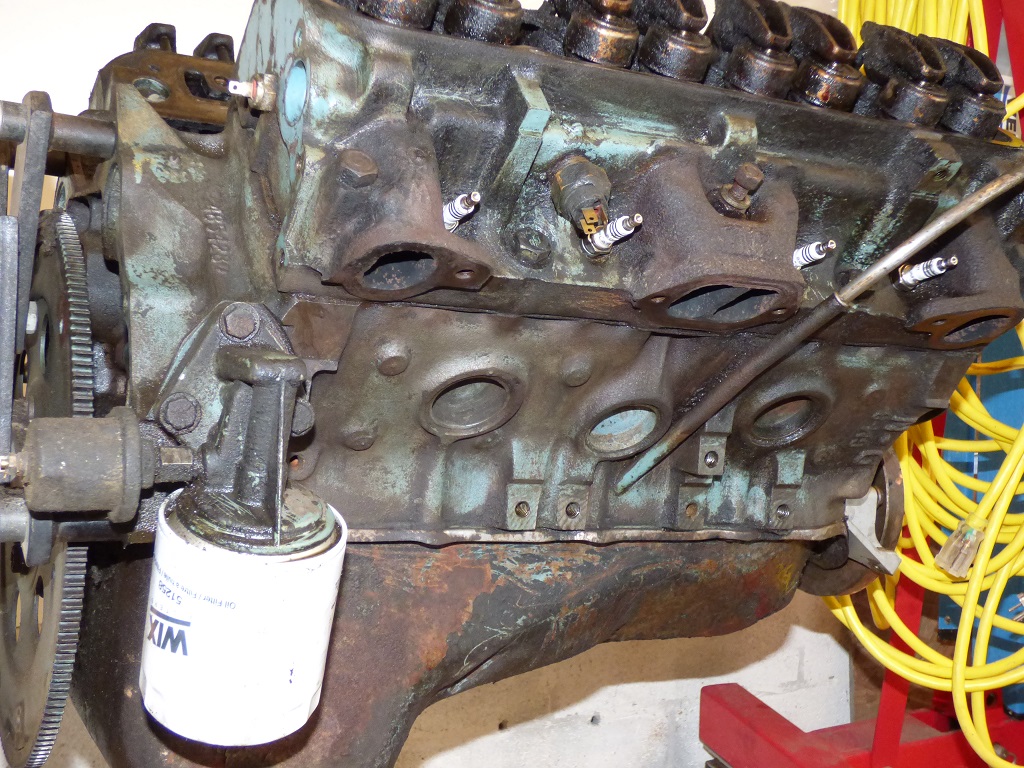 Not perfect or even able to be eaten off of, but much better than it used to be! This is going to take a while...



Intake needs to be cleaned up and prepared for paint and install.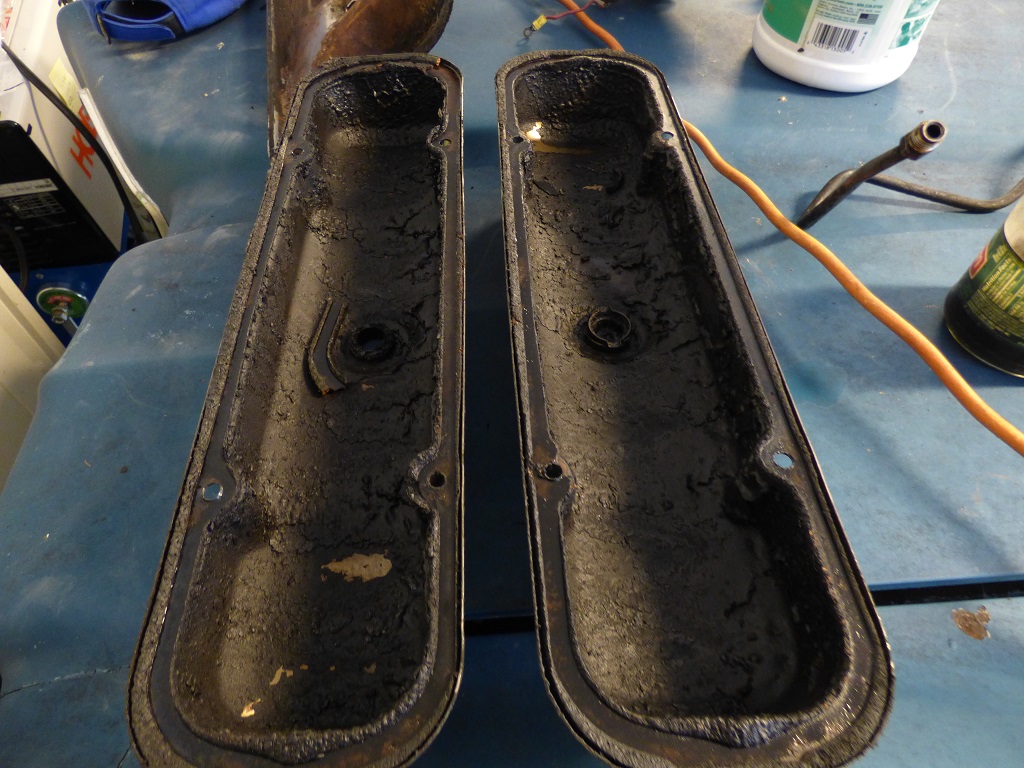 Valve covers are going to definitely need major work...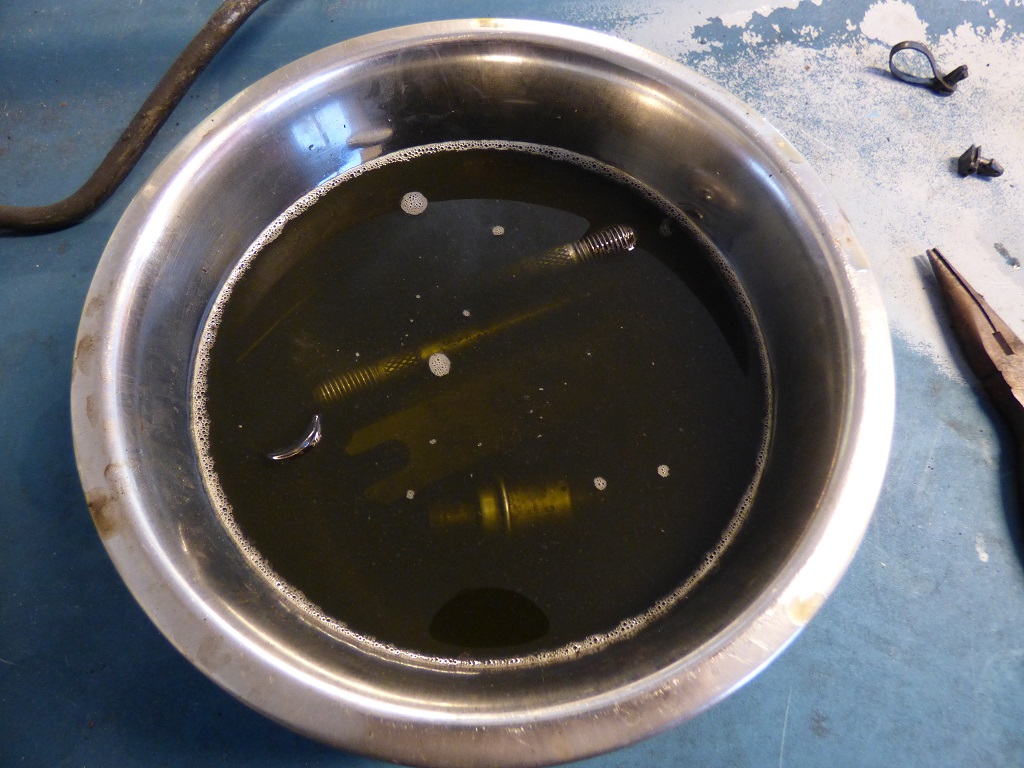 All of the bolts are placed in the cleaning solution to get clean and be prepared for reinstall.

Not too bad for 4 hours of work. My arms are super tired though...


Return to 1972 Lemans Page

Last updated February 24th, 2019