The New Engine! - Part 7 - 09/15-22/2007

Well, now that the engine is broken in it is time to think about the next step: putting it in the car. Obviously it would require removing the old motor and since Steve is such a fan of working on dirty cars with 35 years of road grime on them (as am I) he suggested we remove the transmission as well and pressure wash it and the entire undercarriage. I think it can't hurt! No rust down there and it's pretty dirty, so we might as well have a nice clean engine bay to work with.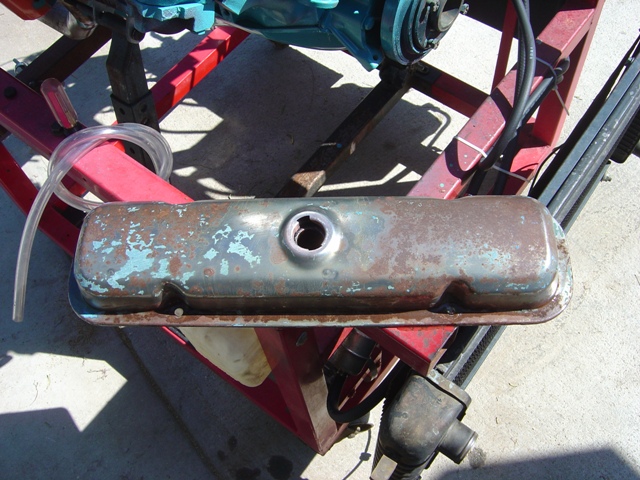 Steve has a set of stock valve covers. Ames wants $150 for a repro set, Steve is letting me buy these much cheaper than that. Of course they need to be cleaned. They have been in the tank for 2 weeks here and I scrubbed\scraped for about an hour each to get as much of the old paint and rust off as possible. Can't look good without some effort going into it!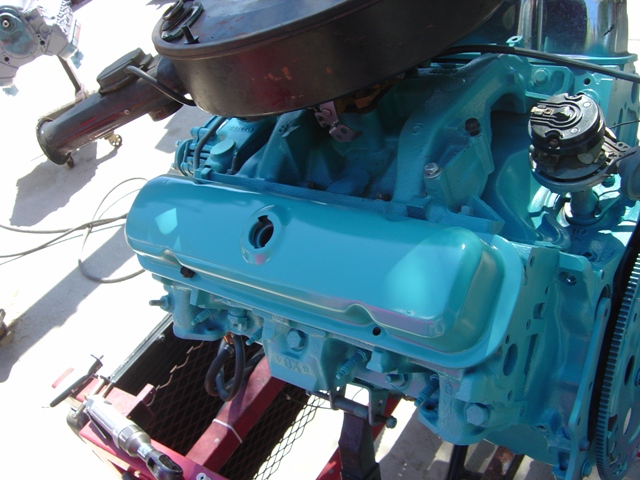 All painted and installed.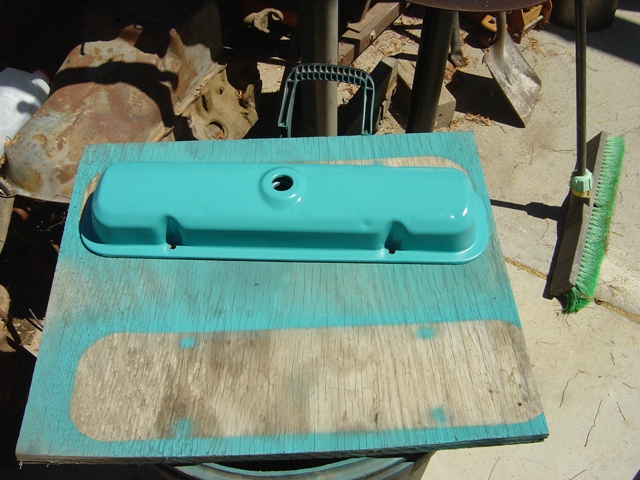 The other side is done. It was nastier than the driver's side.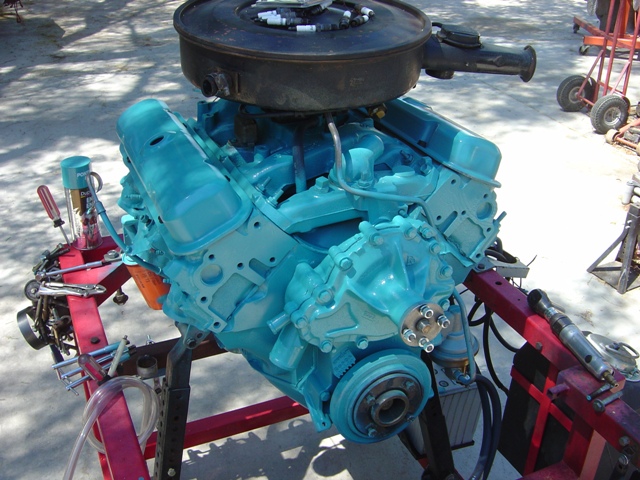 That engine be done and ready to put in!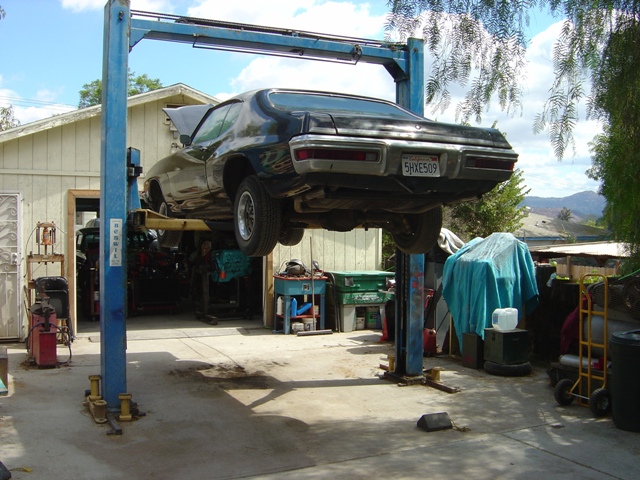 The Lemans takes to the air for a bath.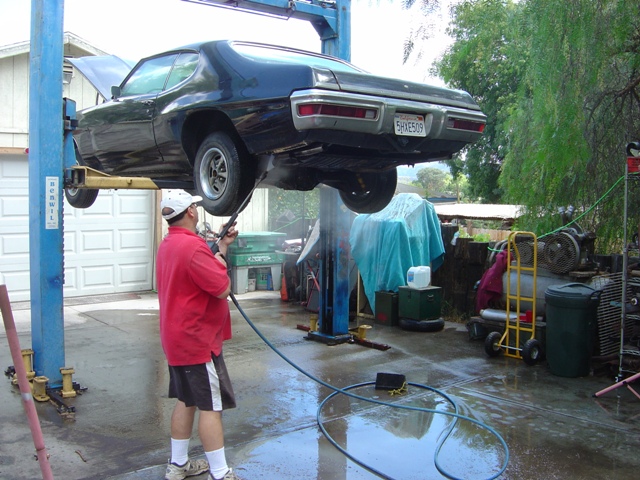 Steve doesn't miss a thing. The undercarriage dropped West Texas mud for almost 45 minutes of cleaning.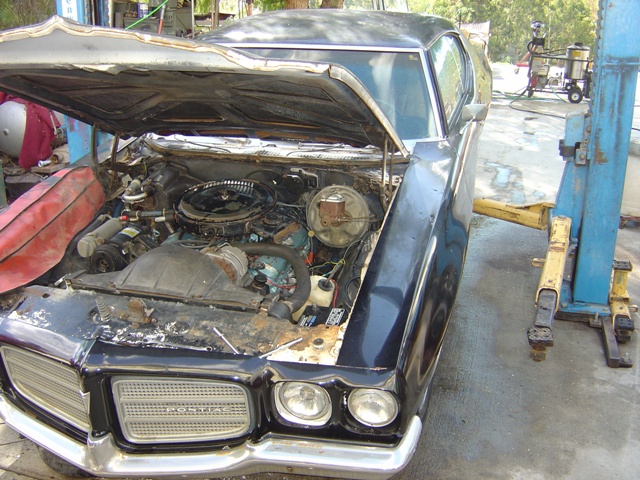 Let's do the engine compartment too!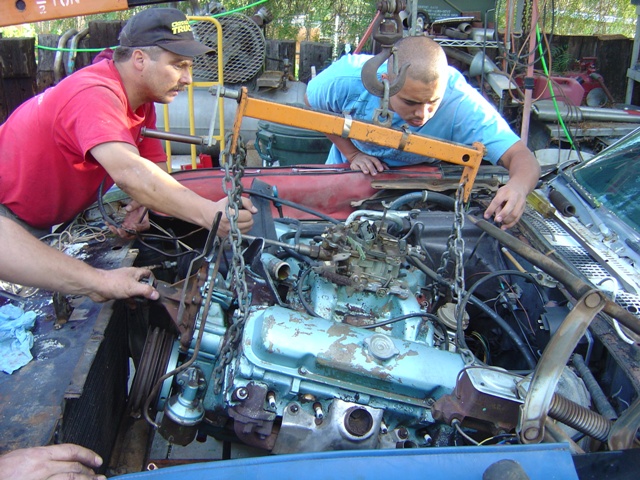 Gittener out!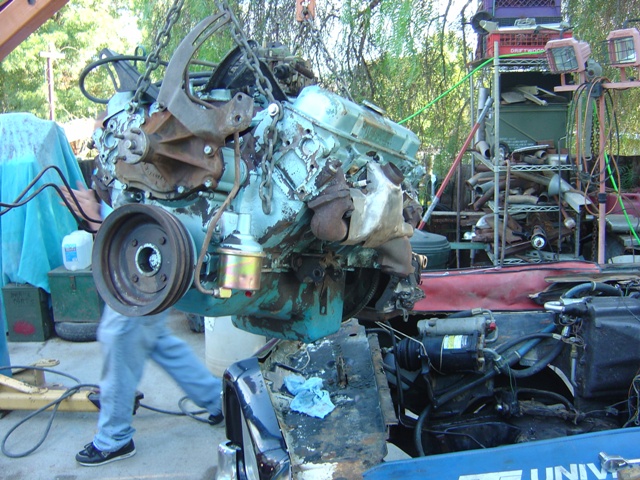 The entire assembly dangles in mid-air.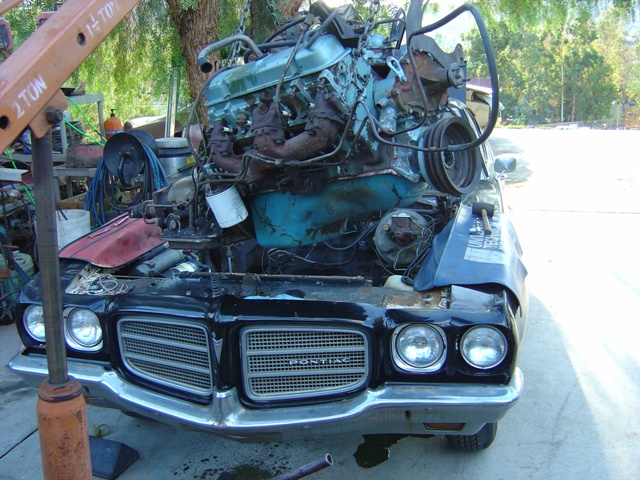 And it clears the nose!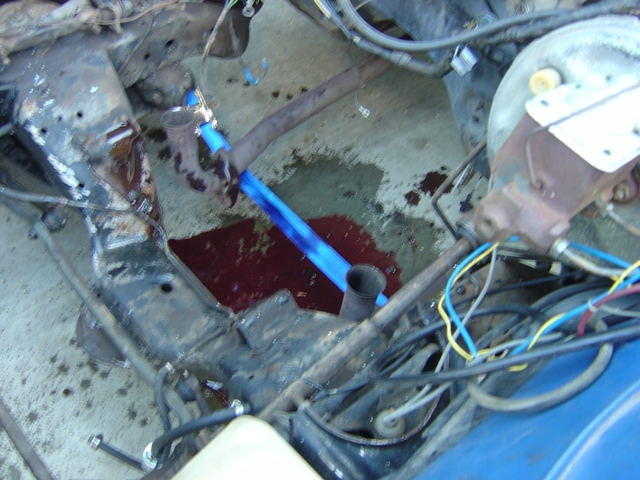 Can't possibly do anything transmission related out here without spilling tranny fluid everywhere.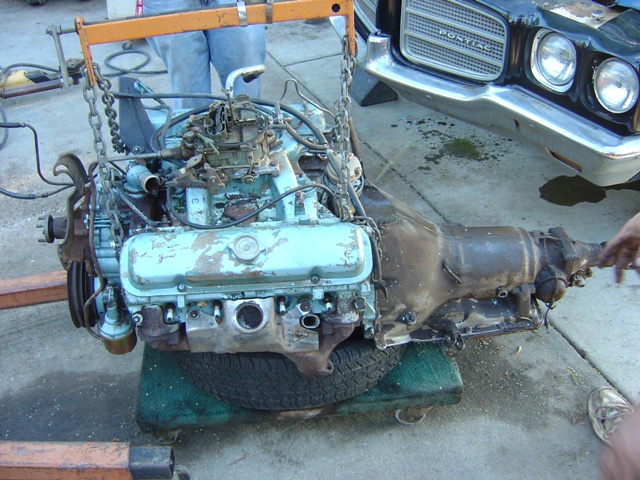 The world's cheapest and most reliable engine stand: an old tire. That transmission is supposed to be aluminum colored, not black and brown.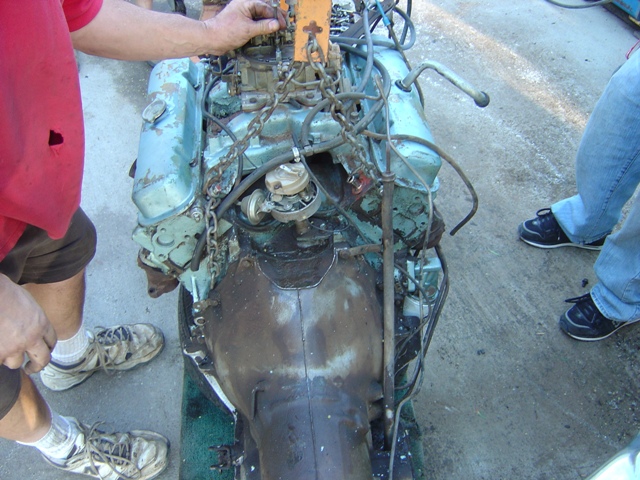 It is pretty nasty. Hopefully it will come clean easily.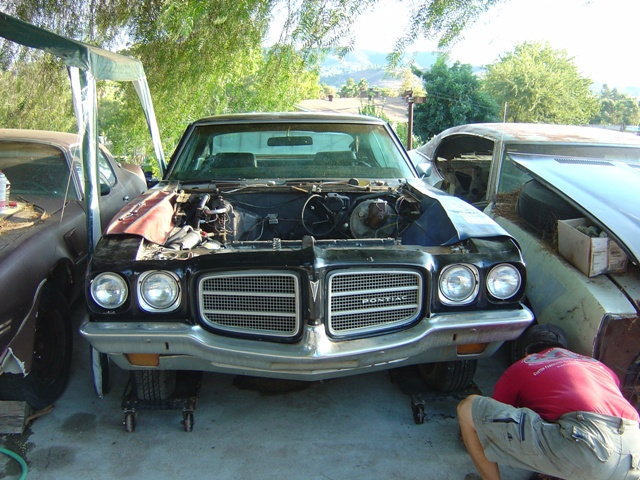 Store the Lemans next to its friend, the Trans Am. It is the nicest of the 4 Pontiacs sitting here. Hopefully it won't sit here long!

Removing the engine and transmission took less than an hour. Fluids were drained, hood removed, all parts bagged and tagged in the trunk, and then the engine and transmission were hoisted out! I have never seen a group of people work so quickly to get something done. We should try out for NASCAR as a pit crew.


Return to 1972 Lemans Page

Last updated September 30th, 2007