The New Engine! - Part 10 - 11/23/2007

Well, here we are. Engine is back in. A new speedometer cable needed to be installed. One was purchased from NAPA and attempted to be installed. Son a BITCH the cable is incorrect at the speedometer end! So 4 hours of hand scraping labor was invalidated because the cable was wrong. Luckily Steve had parted a '69 Buick Skylark that still had its original factory cable. After cleaning and lubing it up, it went in after about 30 minutes or work. Go go aftermarket parts that don't fit. After having driven it a bit over the week to get a feel for it, it was time to put some minor tuning changes. First order of business was new tires. The old dry-rotted ones were wasted and it was only a matter of time before something bad happened. So new 215-70R14s were installed as they were the closest match to the F70-14 bias plys that came with the car when new. I went through a speedtrap by myself and it clocked me at 50MPH when the speedometer was reading that, so I know everything is accurate. It's funny, the 38 year old speedometer cable is just as steady and solid as a new car.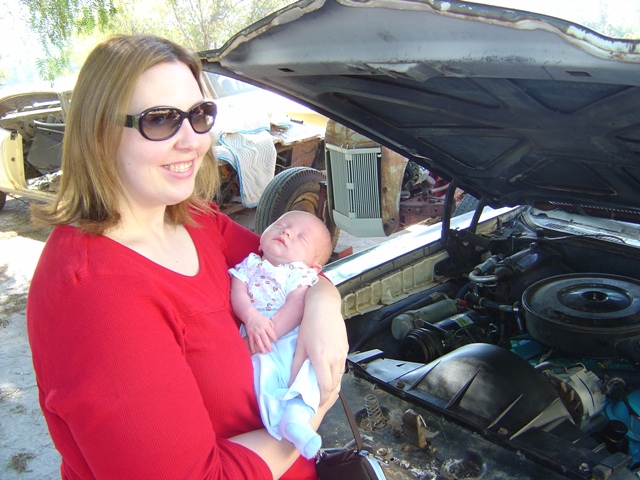 Adrian approves of the direction we have taken.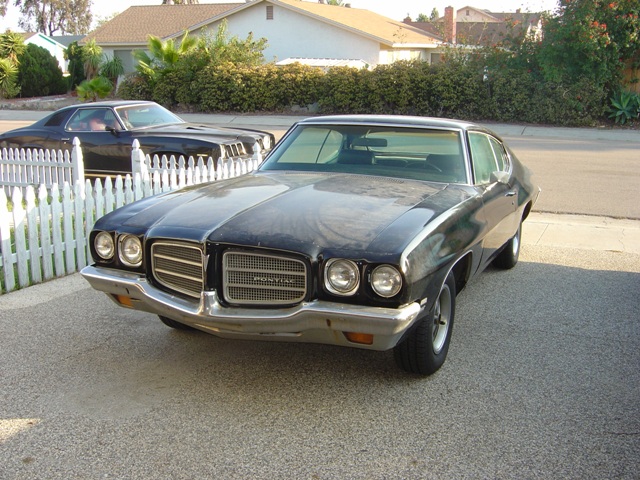 Home and with new tires!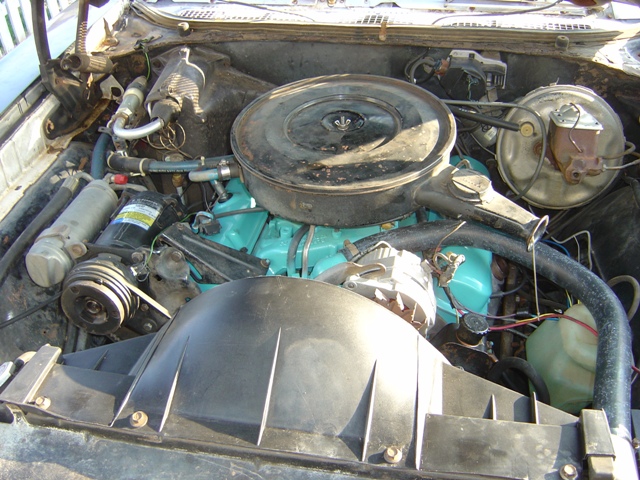 Nice and clean underhood.

Unfortunately the stupid 2bbl was giving me fits (and something like 6MPG) over the week. When warmed up it would kick up to ~1200-1400RPM or higher when braking. When trying to restart it would flood like no one's business. I discovered that when warm the throttle shaft that controls the choke and idle return cam was VERY sloppy. Like 1/8" of play sloppy. This means the idle cam can get kicked up and stick. I had to remove this 2bbl and put the cursed 2bbl that was originally on this car back on. We shall see how well it works in the coming weeks... I also need to replace the wiper blades, the wiper motor, and the washer pump as the wiper motor has been needing to be replaced for about 5 years now and the washer motor hasn't worked except once when I first bought the car. It's still a blast to drive this car though!


Return to 1972 Lemans Page

Last updated November 23rd, 2007