Shipment Day - 11/01/2013

Dad liked the yellow car so much, he bought it from me! I had to arrange shipment. I chose Reliable after much discussion on the internet. They do enclosed shipping, which is probably a good idea just to avoid damage or stupid little things happening.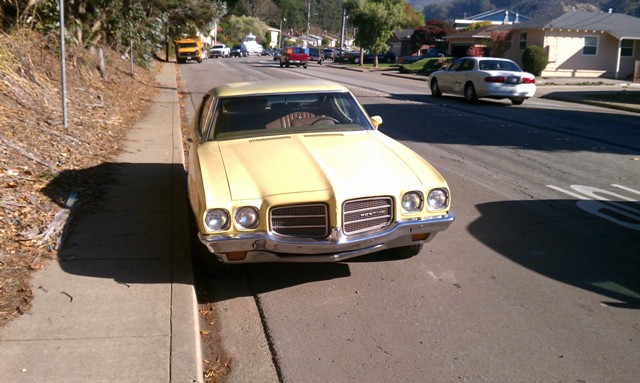 Poor guy couldn't get his semi trailer down our street because he wouldn't have any place to turn around. I met him a mile and a half down the road to make his life easier (and the exercise does me good anyways!)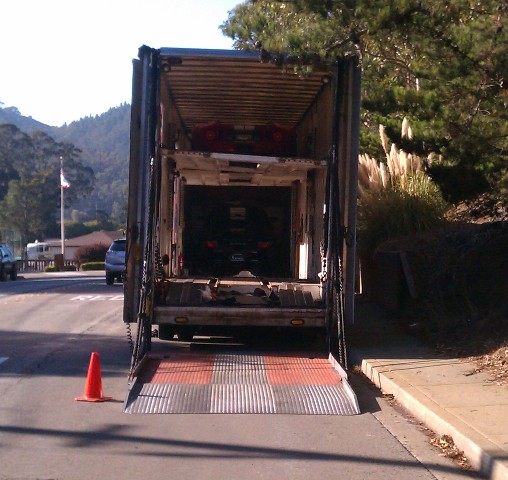 Wow. A Ferrari and a brand new Porsche Carrera S are already in this trailer. My poor Lemans feels so pedestrian...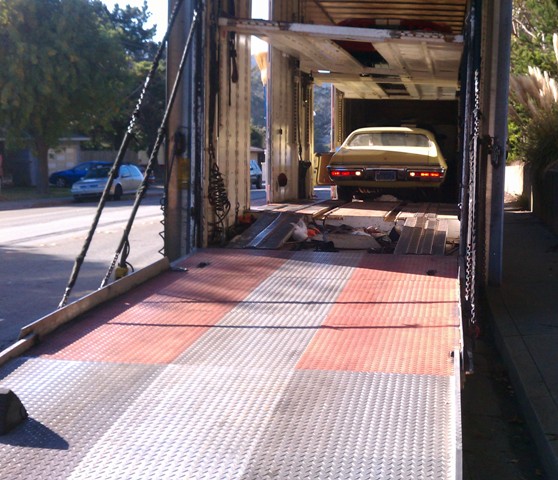 Hanging out on the bottom, strapped down and ready to go! The driver says he treats all of his cars like they are expensive exotics because if you don't you'll make a mistake and end up costing a LOT of money and time, not to mention the company reputation to someone. Makes sense to me, nice to see someone take pride in their work.

Car is off! It should arrive in a week or so for dad to pick it up. Since it isn't rainy or snowy this time of year it should be an uneventful trip. The guy who bought the Ferrari apparently paid $500k sight unseen and is getting it delivered to Dallas. As the driver said "must be nice to have those kind of problems" to which I agreed.


Return to 1972 Lemans Page

Last updated November 1st, 2013