Swap Completion - 09/22/2013

After a sad and somber moment for death, it is now time to celebrate the living. The yellow car has been finished! After a 2.5 hour drive in the rain to go 60 miles, I managed to get the car. After another 50 minutes to get back, the car is home!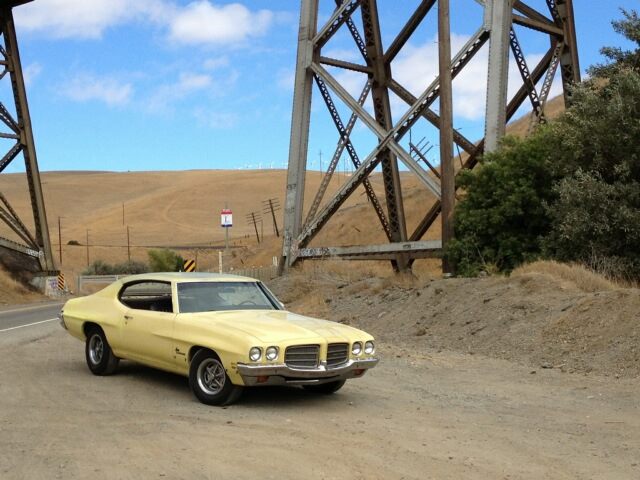 My friend took the car for a drive in the nice weather.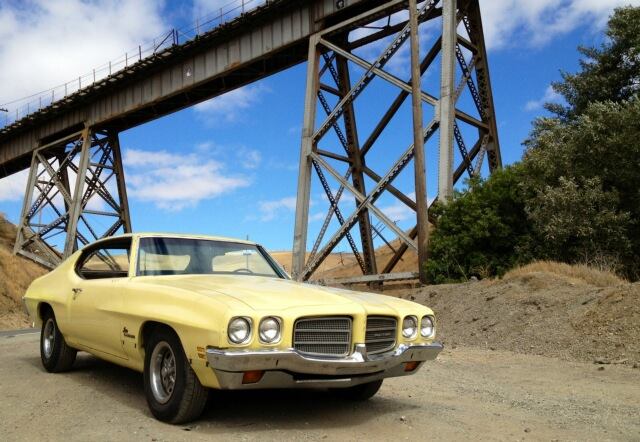 Looks pretty good to me!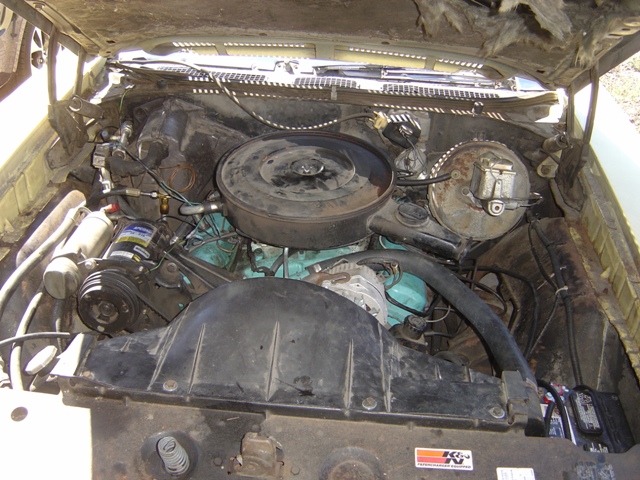 A complete engine and AC system! Makes the older setup look sad and lonely. Car drives great, handles well, and the AC blows nice and cold. The speedometer works perfectly accurate too, which makes me happy because nothing angers me more than not knowing how fast I am going.



I put the vacuum advance on its own line, not using the thermac line from the intake like I had been since I bought the car. Also opened the heater valve up past the AC check valve due to this car not having the advanced heater controls that that allow for a heater valve.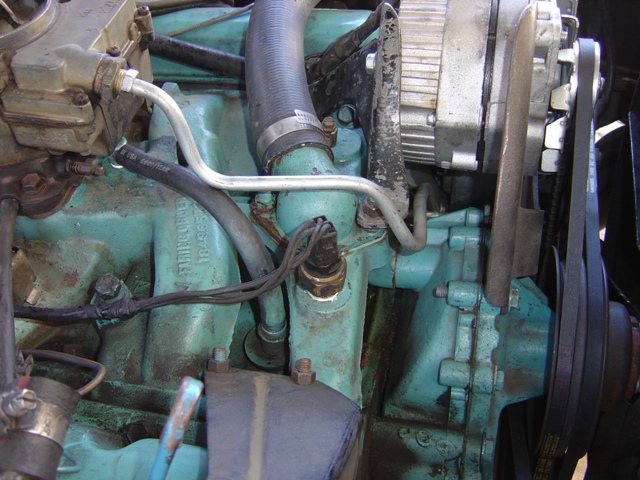 For the first time in years the car has the idiot light functioning! Not that it really matters, but it is there.

Let's listen to the engine run!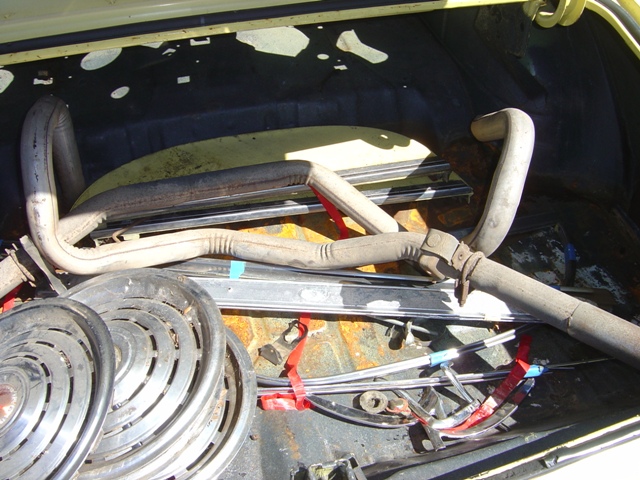 Tail pipes are still in the trunk. Need to get these welded on as you occasionally get an exhaust smell in the car since the dumps are right before the axle.

The car runs great. Took it by the previous owner's place and showed him, he was happy to see it has gone to a good home and is being treated right. All the car needs now is a stereo installed, tail pipes welded on, and new carpet\package tray\headliner, and then it can be painted (if someone can actually be willing to paint it). I'm thinking Castillian Bronze from 1971 or Quezal Gold from 1972 would be a great color for this car and go well with the interior...


Return to 1972 Lemans Page

Last updated September 22nd, 2013