Work - The Saga Continues - 04/23/2006

If I was to drive this car regularly, I would have to fix some more problems with it. The leaky back windshield for one. Steve recommended changing the transmission fluid and filter since I had never done it before in this car.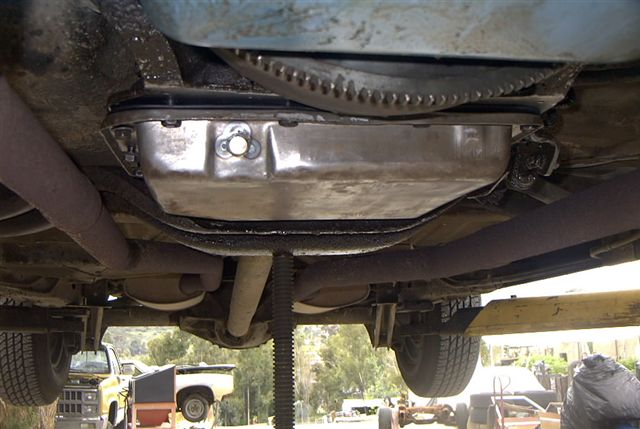 Look at that! We added a transmission drain plug to facilitate changing of the fluid semi-regularly.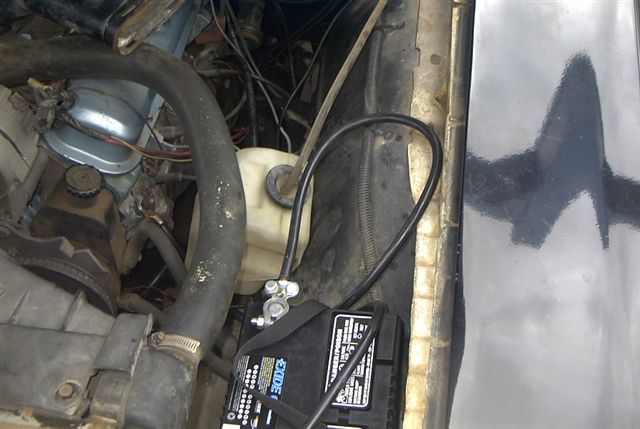 Relocation of the factory windshield washer jug...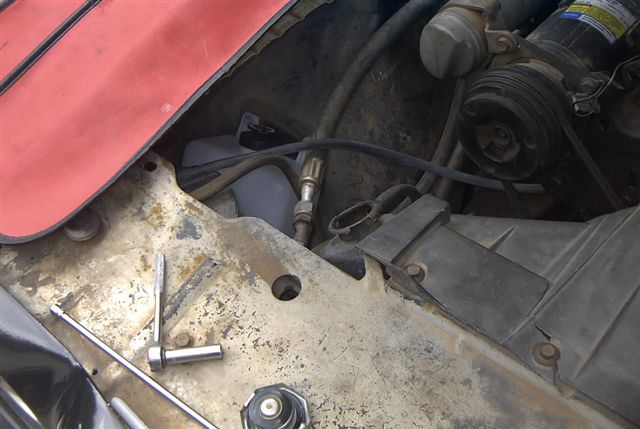 ...to facilitate an overflow jug for the radiator! Since I care about the environment, I don't want dead bunnies and cats under the car catching the coolant as it drips out.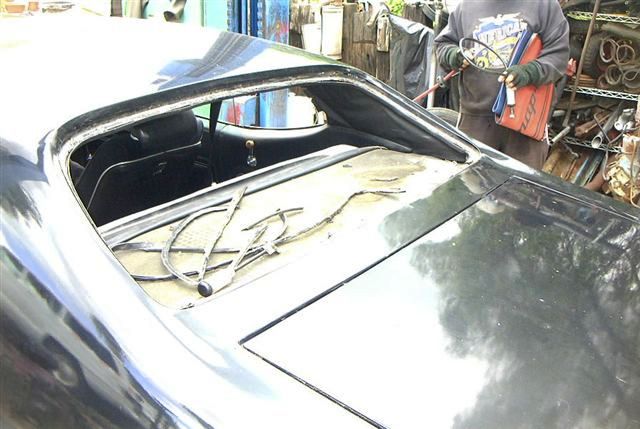 Back windshield is removed. Over 60% of this thing was NOT sealed. It was amazing it didn't leak more since it rained HARD the night before. The trunk was bone dry. Steve and I pushed it out with our bare hands extremely easy. Would have been bad in a wreck or nasty bump (try tracking down a special windshield that only went in Pontiac A-bodies!).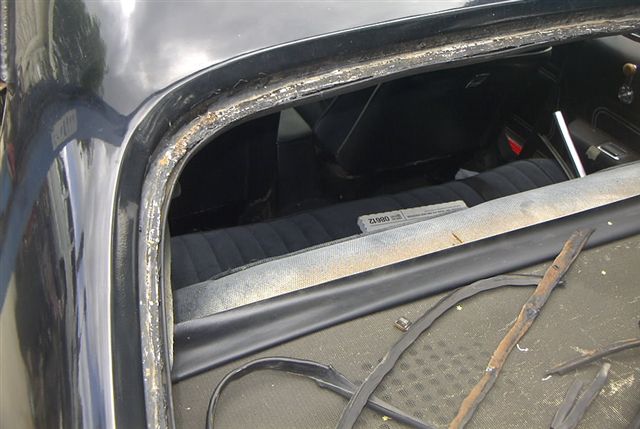 Windshield channels. Not too bad actually. Just a little surface rusting.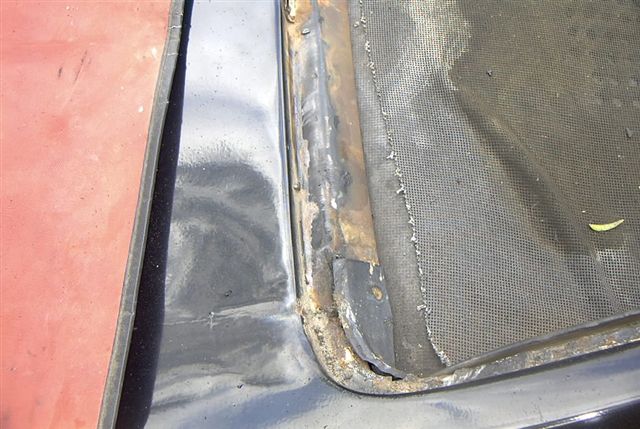 The back channel is coming quite clean!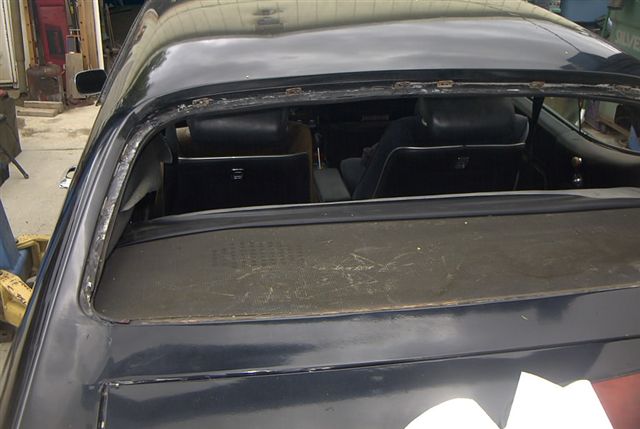 All cleaned up with trim clips! Clips graciously donated from a '68 Skylark and a '69 Tempest 4 door (yes, I'm Mr. Cheepniss).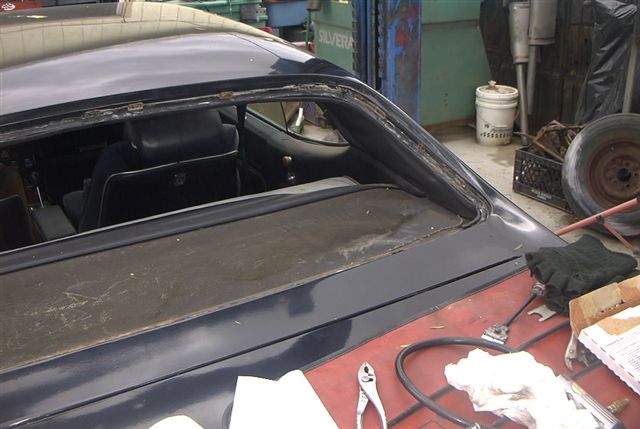 Came out nicely.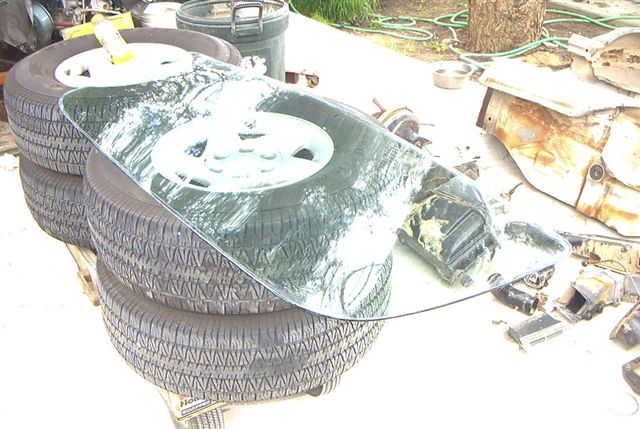 Back glass is cleaned and prepped for install. This is the cleanest it will ever be.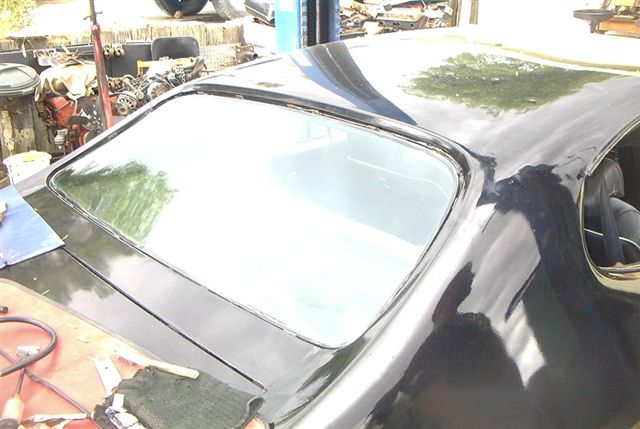 Glass is in! We used the 5/8" windshield tape to seal it. The channel had a few dips, so it wasn't making 100% contact in all places. A screwdriver and some black silicon took care of that. Phil showed up about this time to give us all the worldly advice of using JB Weld and marine silicon to seal the windshield up good!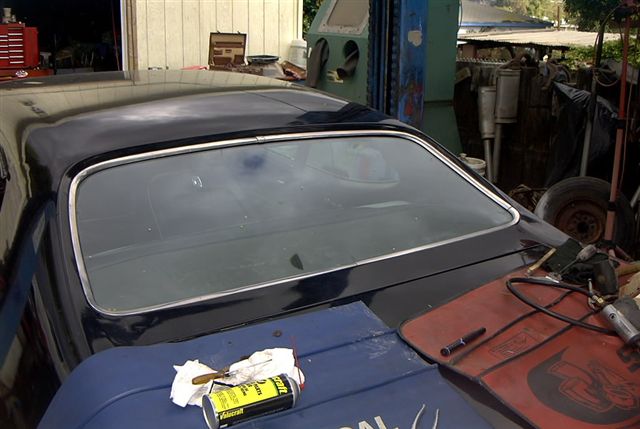 The back trim is installed! For the first time in 7 years of owning this car I finally have rear windshield trim. I got this from Monty back in the spring of 2001 and it only took me 5 years and 1500 miles across the country to finally get it installed correctly.

The car is doing great. A slight ticking from near the torque converter can be heard, but it isn't too bad. It's probably just a loose bellhousing bolt as it did this when I first got to California. You can barely hear it from the top or front of the car, so it isn't anything internal to the engine. I'm going to drive this baby while the Grand Am gets AC!


Return to 1972 Lemans Page

Last updated April 23rd, 2006