Two Steps Forward, One Step Back - 10/17/2004

Yard hopping on Saturday yielded a spring for my Grand Am! I could now fix the shifter button and not worry about knocking it into gear by bumping it.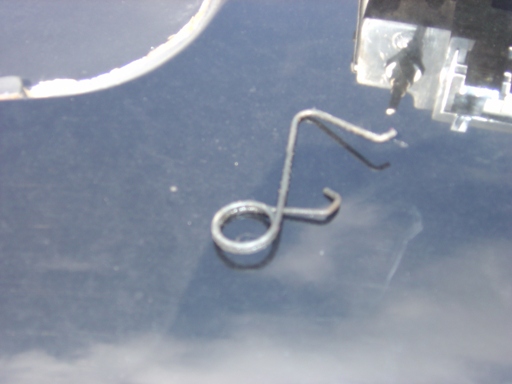 Spring removed from 1979 v6 Firebird in salvage yard. It was too long, but it was bent right where the notch was supposed to be. Cut a bit off after the bend, and it's the same thing!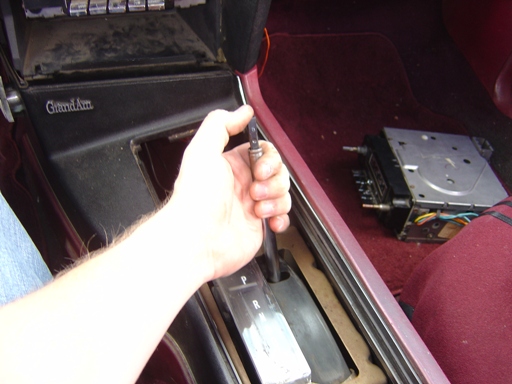 Push button down...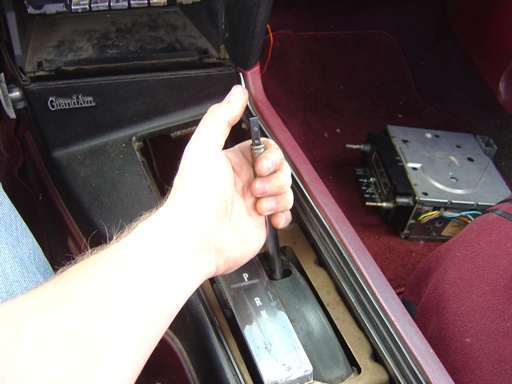 Button pops back up!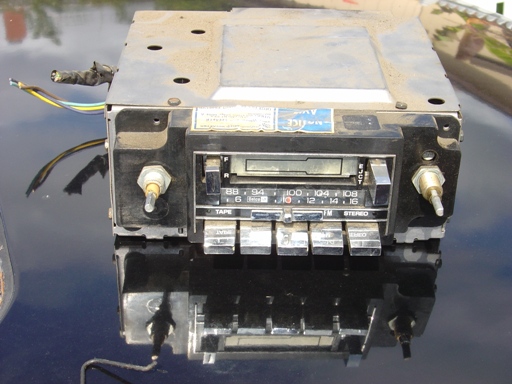 Purchased for $10 at a salvage yard is a tape deck from a 1980 Cutlass. This car had just got into the yard and had not even been opened when we got to it. Tapes were still on the seats and in the deck. Figured it would be a worker.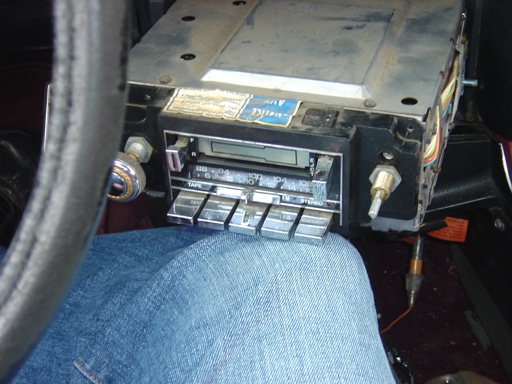 We have stereo reception!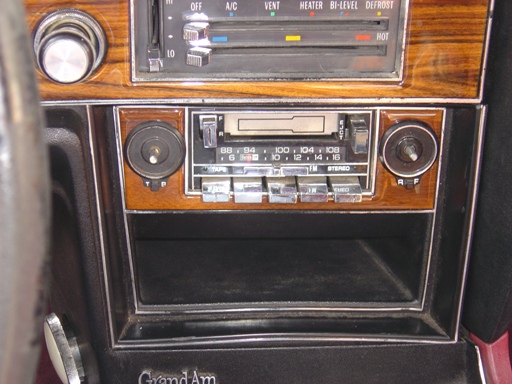 Installed it looks like it belongs there! Except to the purists who know that Grand Am buttons were supposed to be black that year (I believe ;-) ) and that there was no tape option that year. And the best part is it works great. Picks up all stations and doesn't make any popping sounds.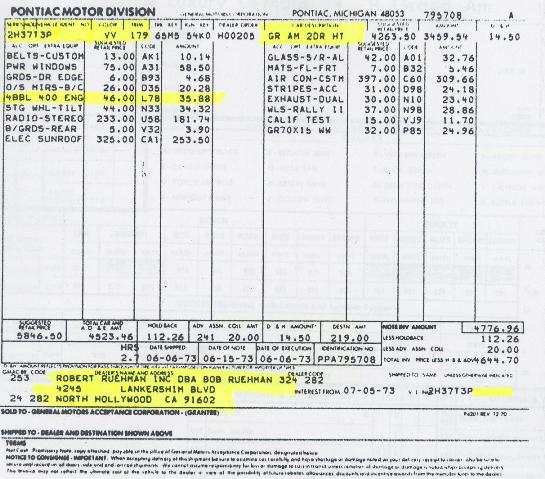 On a side note, the PHS documentation came in the mail this week. Appears that that the car was an ascott silver car with oxblood interior and didn't come with a tachometer (hence why there is no tach wiring whatsoever in the car). Since it came with AC and no there is no mention of changing the rear, it would be a valid assumption that it came with 3.23 gears (it accelerates like it does). Power windows, sunroof, AC, base engine, a car not going for performance. Also delivered June 6th 1973, which makes it one of the last cars built before the 1974 model year changeover.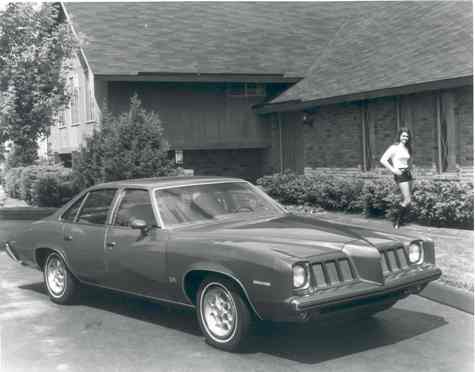 This is what my car would have looked like new if it had honeycomb wheels, was a darker color, and was a 4 door. So it's not really my car, but it is the same body style (ultra-hip 1973 model with big black boots not included). The 4 door cars had bucket fronts and a console as well, kind of an "OMG" type setup for 1973 as typically only very high end cars and sports cars had consoles and buckets. Most people weren't ordering them yet.

Since the car didn't come with a tachometer, the one in the car is obviously a swap in. I ran the proper wires to it to hook it up and it was VERY incorrect (300RPM at idle doncha know mon?). It then proceeded to stop working altogether. So now I have no tachometer, which in reality isn't much different than where I was when I started since it wasn't hooked up anyway. But I have tunes.

Since the transmission is slipping so badly (and leaking fluid all over the place) I went searching for one to rebuild. Managed to find one that a guy was looking to get rid of in Fresno for $150 that he had built for street\strip use that he only ran 20k miles on with no track jobs. So I bought it. It should be here sometime soon, then I get to have the fun that is the transmission swap with the engine in the car!


Return to Grand Am Page

Last updated October 17nd, 2004