Exhaust Work - Part 1 - 06/05/2015

This car has had crappy exhaust ever since I picked it up. Time to finally do something about it. I have the brand new 2.5" exhaust from the '74 Catalina that has gone on its way to car heaven!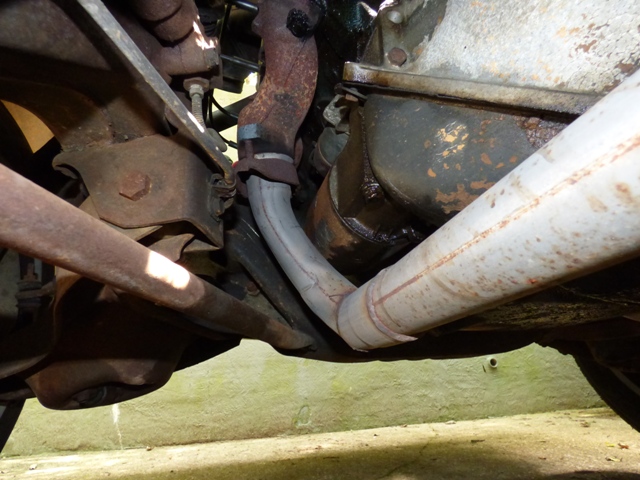 Old exhaust where it leaks - right at the manifold to downpipe.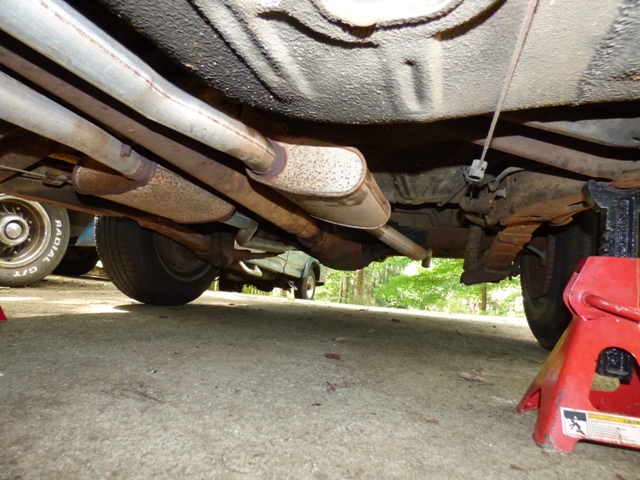 Old exhaust. The guy I got the car from said he had new exhaust put on, well this is rather vintage, no name on the mufflers and they are short. Only like 13" long. The exhaust piping is 2" or so. I won't go into a tirade about how the old exhaust actually rubs and touches the oil pan on both sides AND the transmission pan on the driver's side. I guess they wanted the fluids to warm up quickly in the winter...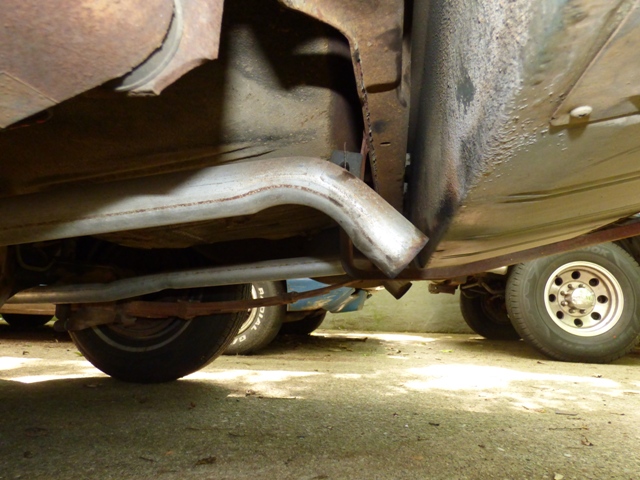 He had the exhaust dump behind the wheels. It isn't loud or obnoxious. You can see they welded the entire setup and didn't bother using any of the factory hanger spots.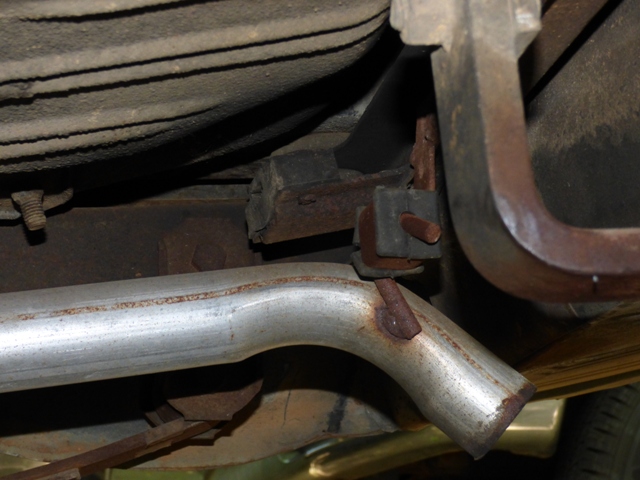 Fortunately for me they DID leave the old factory hangers still installed.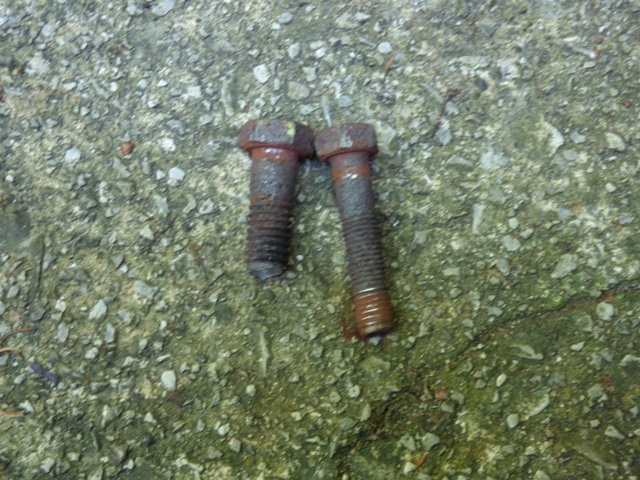 You knew this was going to happen. The 3/8 bolt broke in the manifold and the bolt on the right is a 5/16 fine thread... which wasn't what the factory used. No wonder the exhaust was problematic, wrong hardware that will never tighten down.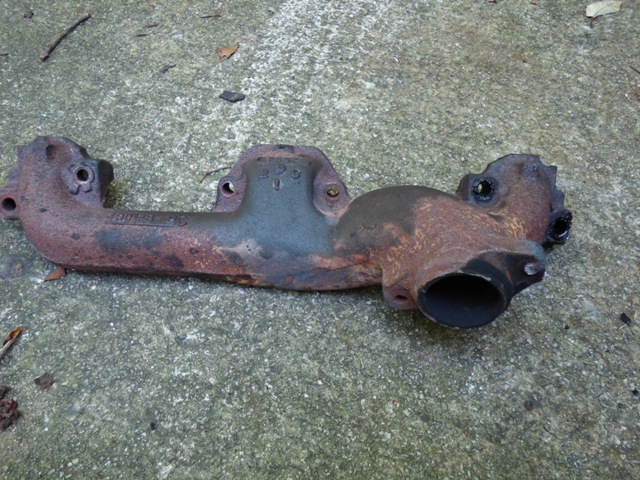 Got lucky, all 6 of the manifold bolts came out. Only 3 still had the exhaust lock tabs on them (and bent on of course). Cylinder 7 is oily and was considerably loose, those 2 bolts came right out without issue. Still have to drill out the broken stud on the right and figure out what's going on with the one to its left.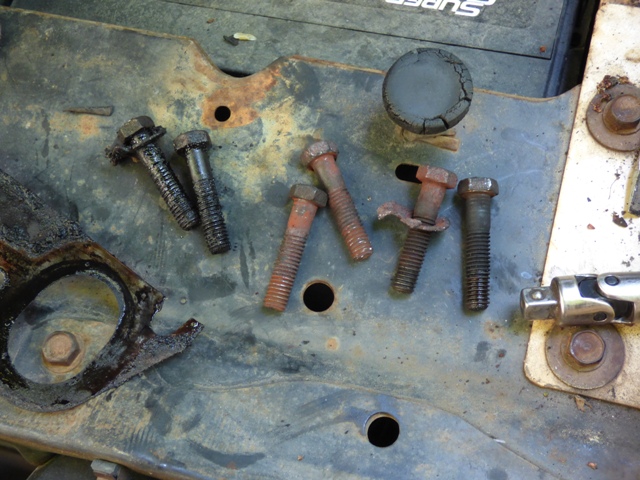 You can tell which bolts came from #7. The hardware surprisingly isn't in bad shape at all.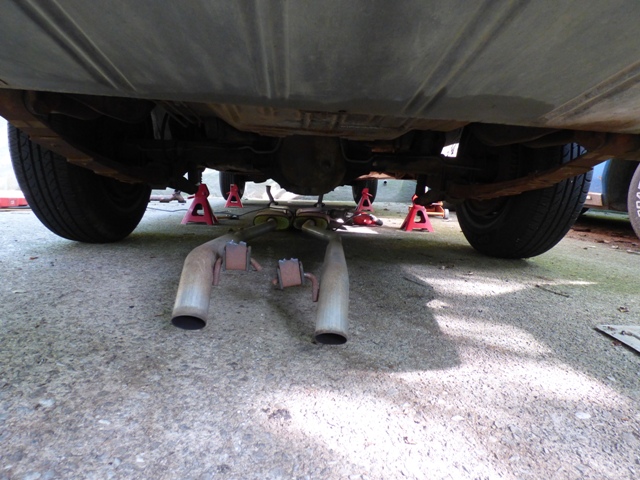 Plasma cutter and sawzall take care of the welded mounts and out it comes!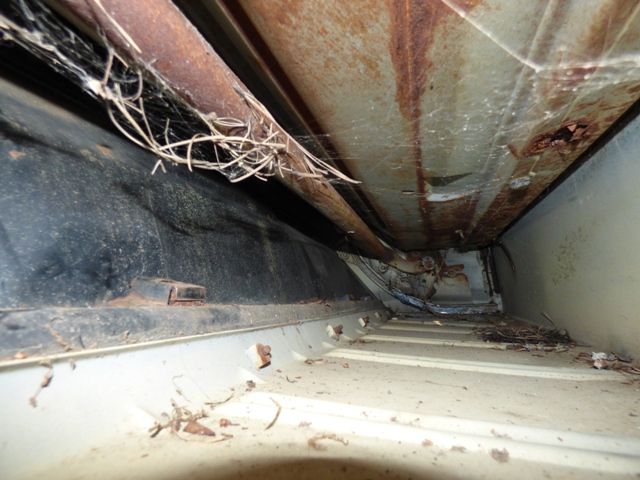 I have to remove the trailer hitch from the car otherwise I can't install the exhaust. One of the bolts would just spin, so it took me a good while to find the nut. It's the caged nut assembly on the left and this is inside the glide-away floor where the tailgate will sit when fully dropped down. Pretty nice shape! The caged nut had one of the side walls bend out. Vice grips fixed that.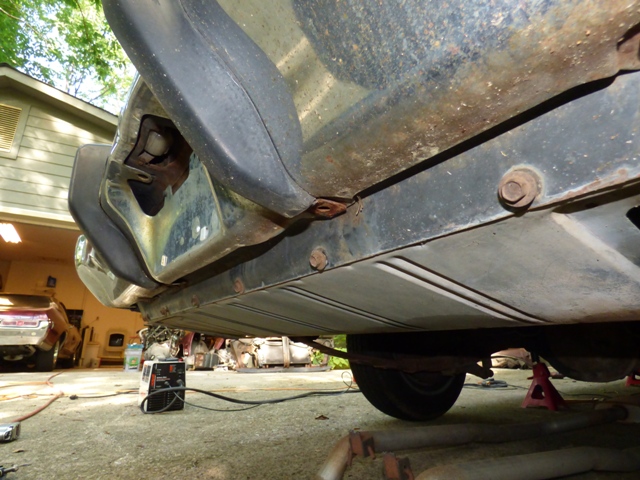 Hitch is removed.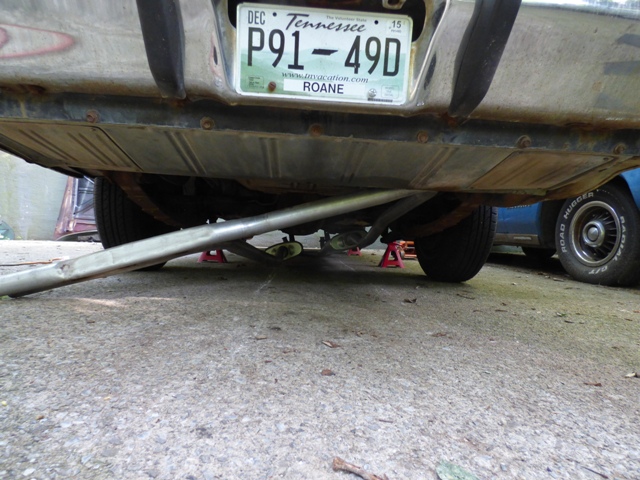 New exhaust goes in!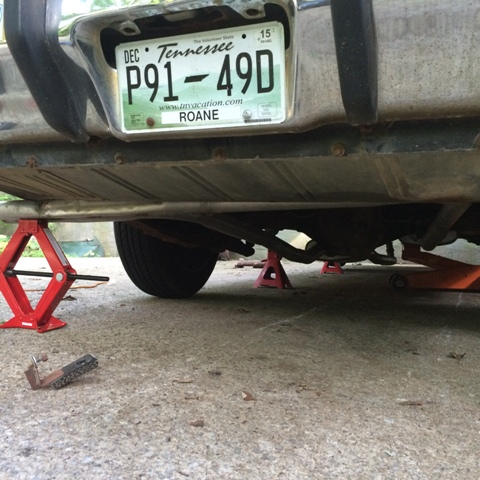 The fun part. Lining up the exhaust so it bolts in to the mounting points and the manifolds.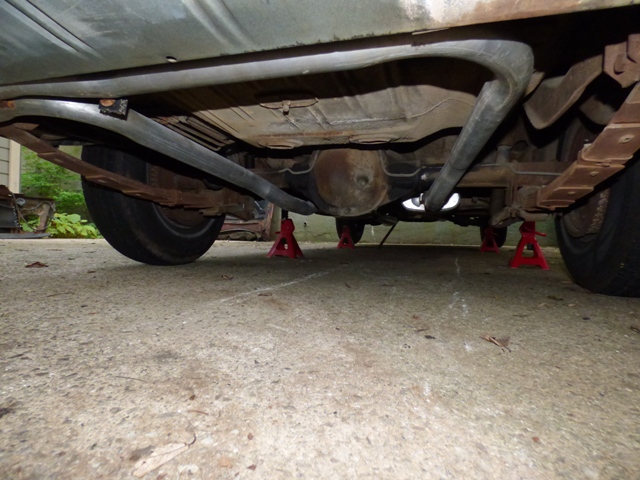 Exhaust is in and mounted, except for driver's side manifold. It does require pulling the wagon-only brace to get it in there...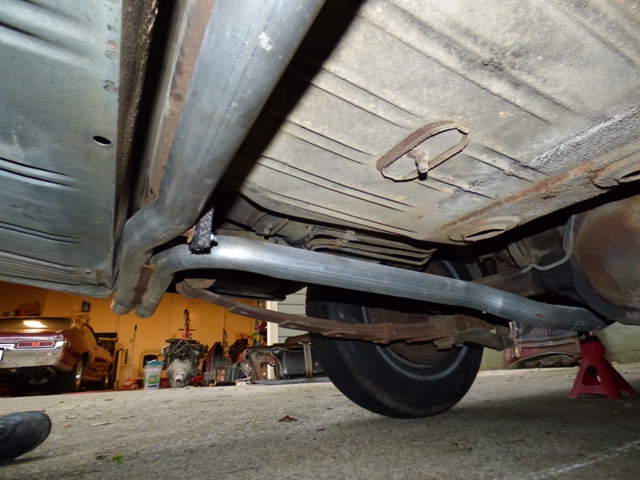 Looking pretty good.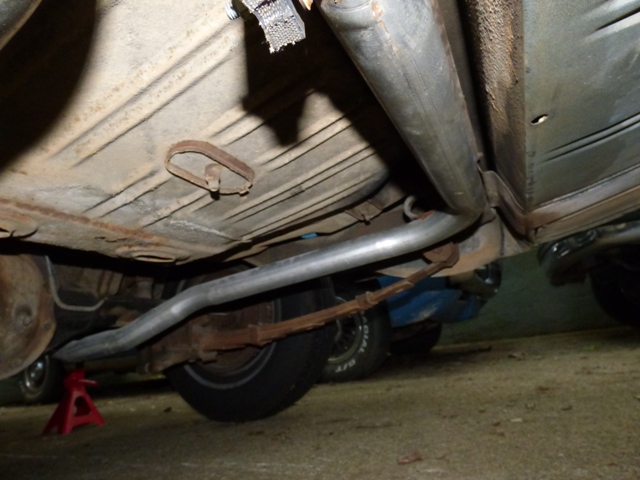 Exhaust is all mounted up here too.

Rough day, dirty work. Kind of stinks without a lift but we make do. Next up is finish preparing the driver's side manifold and then finish this up!


Return to 1973 Grand Safari

Last updated June 5th, 2015