Harness Replacement - Part 1 - 02/04/2016

To get wipers back, I need to put a '73 harness back in. No biggie, just order one. Back ordered for 8 weeks. Oh well. Repair the existing one and wait for the new one to arrive!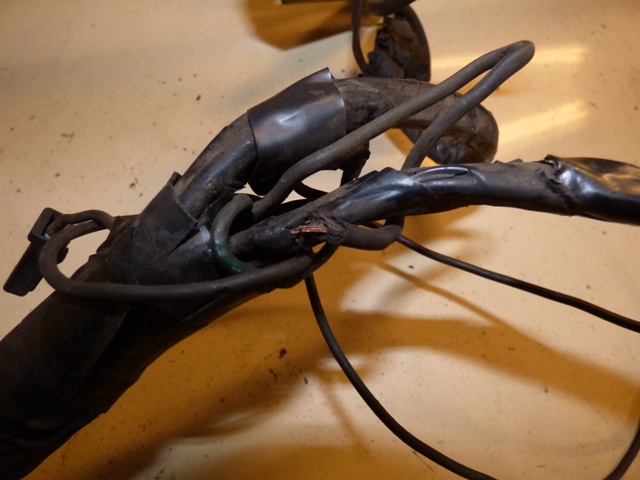 This is the main power feed from the alternator to the passenger compartment. Not a good sign to have it hanging by a thread. It was buried underneath the alternator and not easy to see from above.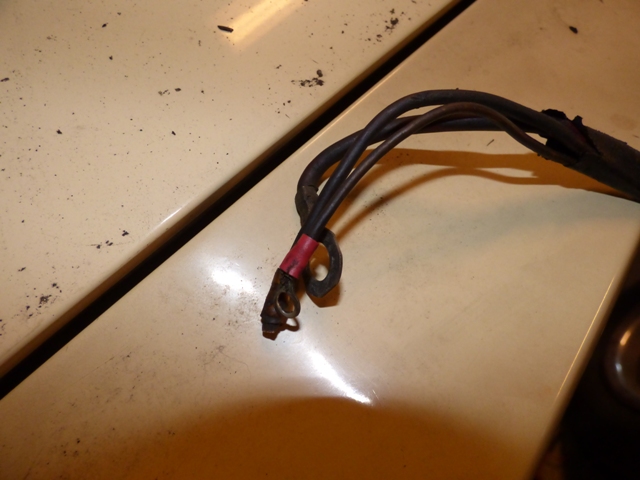 This is the starter wiring that snapped off.




Starter wiring fixed. I like to solder the terminals for a good solid electrical connection, even if it isn't the "correct" way to do it. Too many crappy crimps in my past to deal with them again.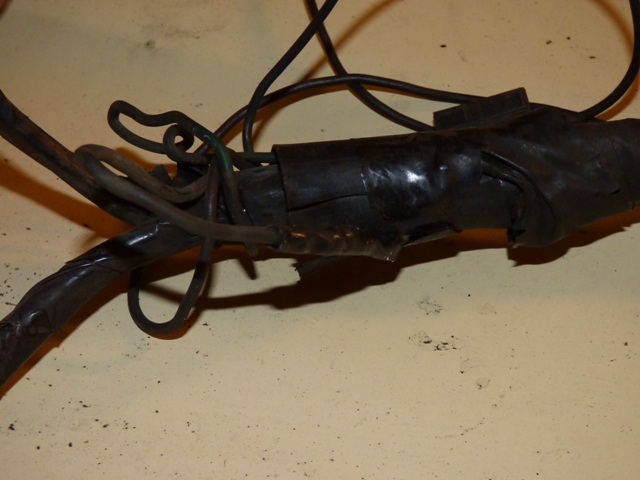 Soldered and heat shrunk together.




Removing the old harness is such fun.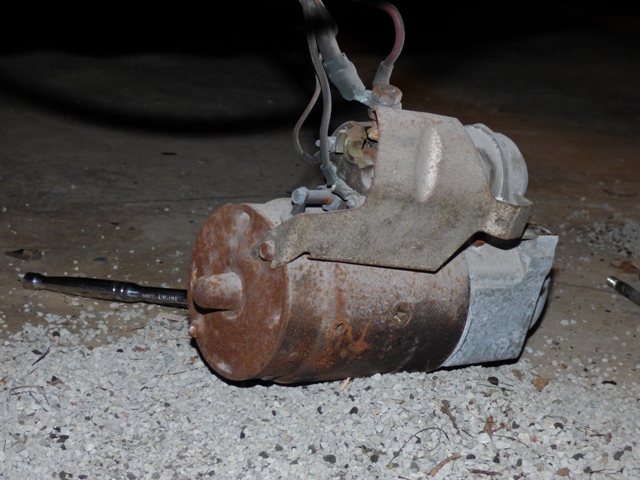 Dropping the starter reveals a slight problem...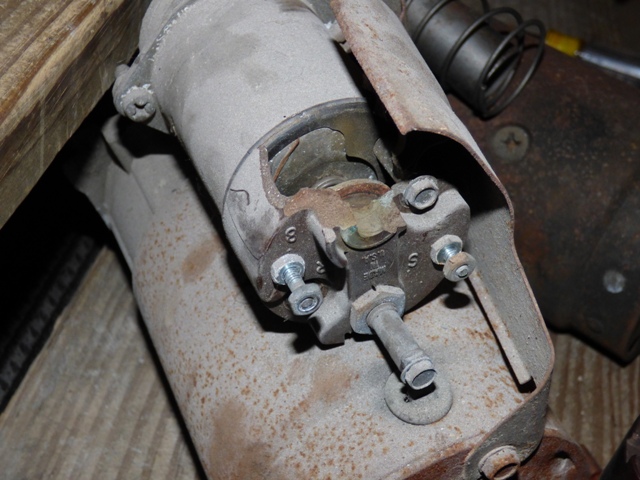 Uh oh. The solenoid broke apart. Oops. Vintage 1974 parts not lasting 50 years? I want my money back!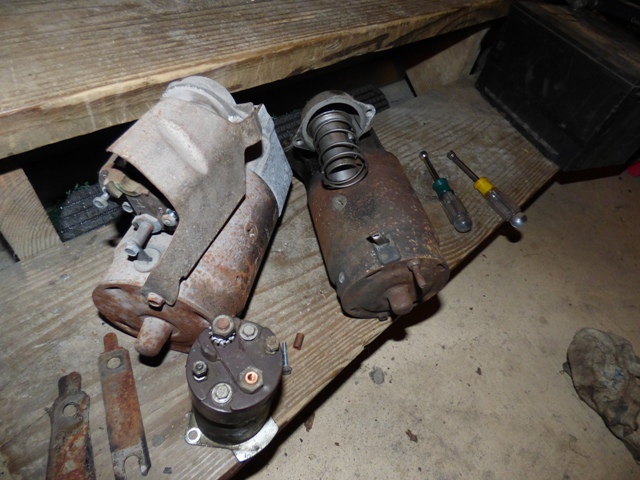 So I'll combine the 2 to make one good one!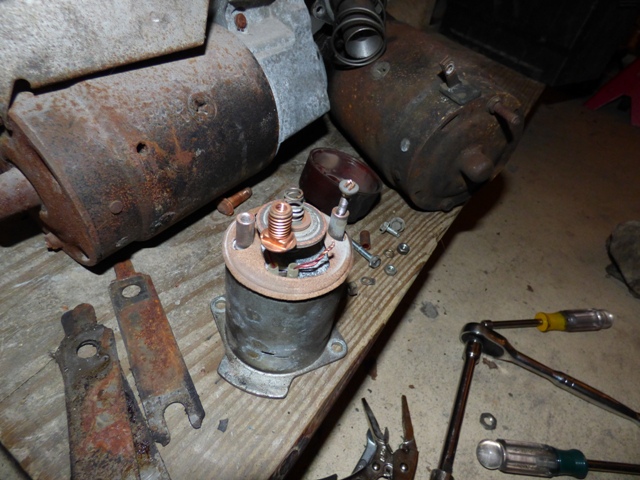 Uh oh part 2. The wires on the Start terminal broke off.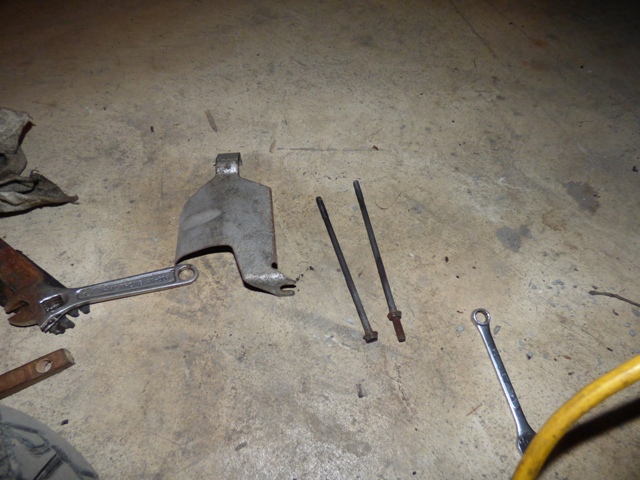 Heat shroud hardware is ready for installation.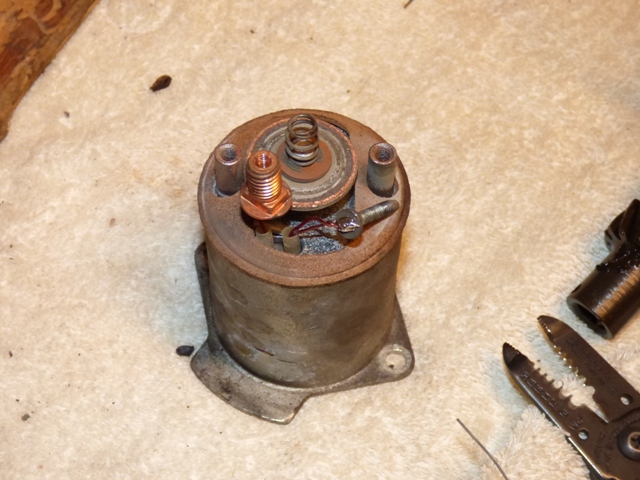 I'm smart, I fixed it!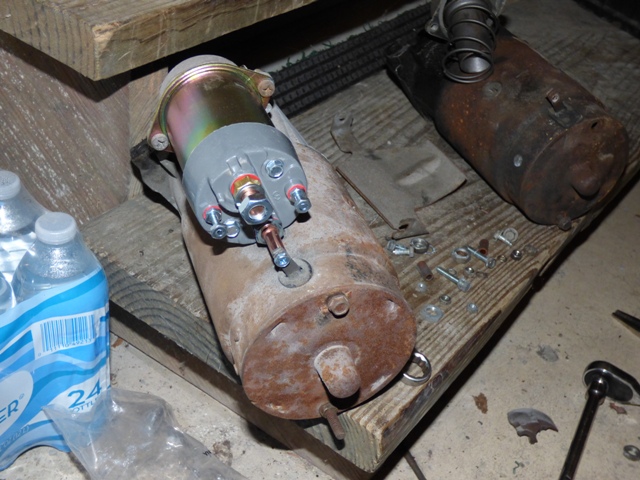 Unfortunately no, I didn't. I ran to the parts store to pick up a new one for $25 with a lifetime warranty. Now I can put the starter back in and install the new harness.




All back together and a shiny new alternator is put in too.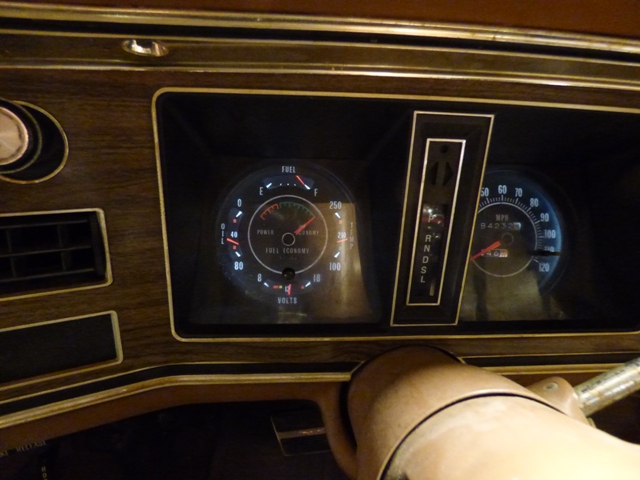 Even at idle with the AC on full and the headlights on the voltage sits at around 13.5V. Not bad and a much welcome change from 11.5V!

Now I just need to wait for the brand new harness to arrive. And fix a fuel leak that has developed on the 2 feed lines at the pump...

Return to 1973 Grand Safari

Last updated February 4th, 2016