Ad Photos - 12/10/2014

Moe had sent me a ton of photos for this car that he was thinking about buying back last year. I had archived them and forgotten about them. Smart thing I saved them!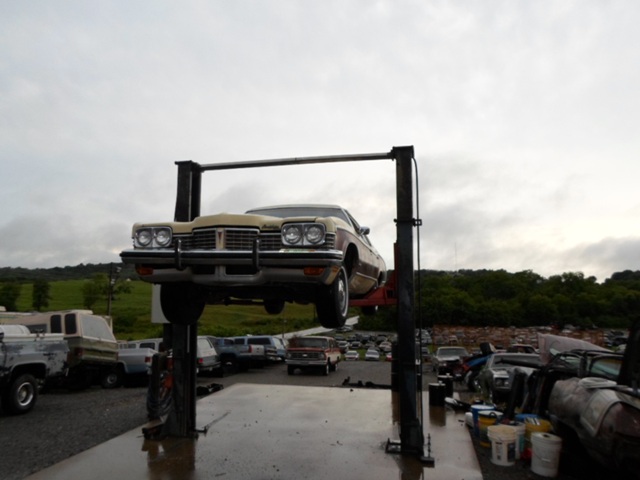 I want a lift!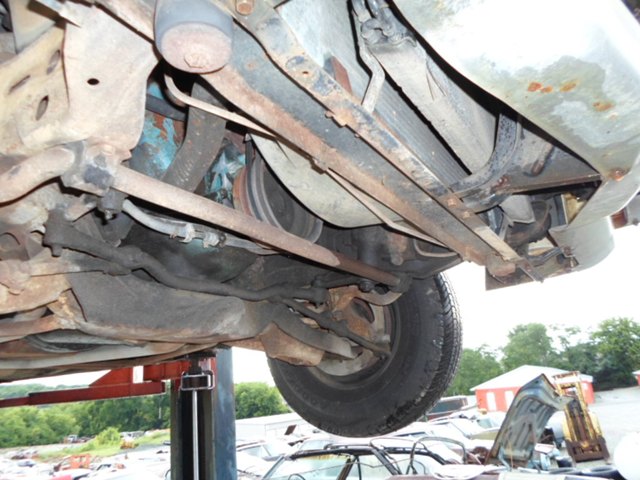 Front undercarriage.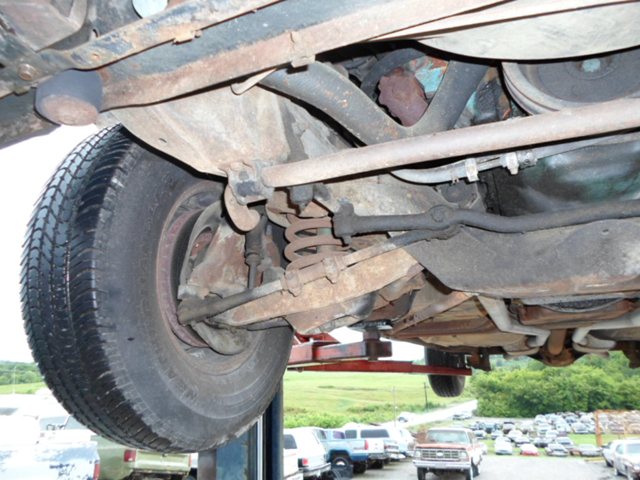 Lookin' good.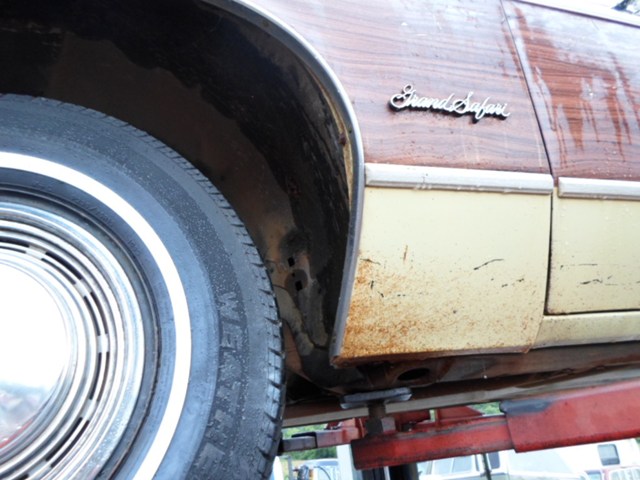 Little surface rust and faded decals.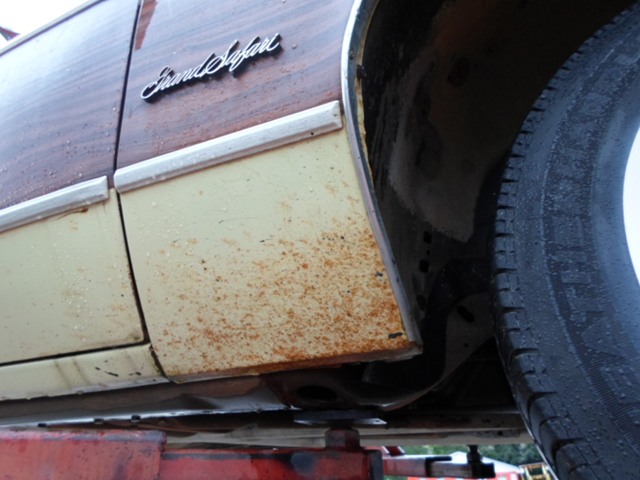 Surface rust happens after 40 years.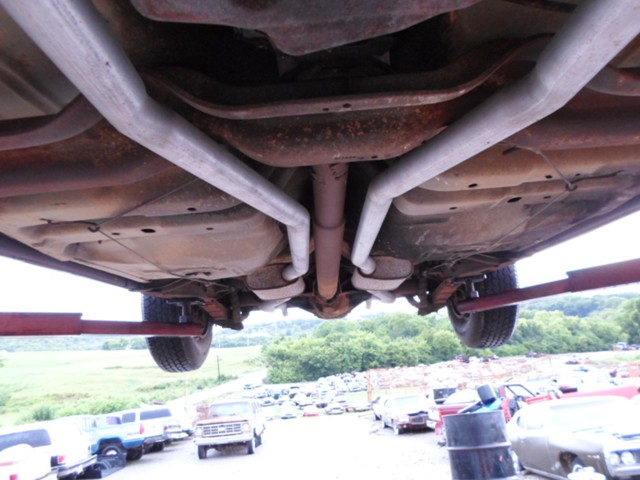 Nice floor pans. Exhaust can go to hell.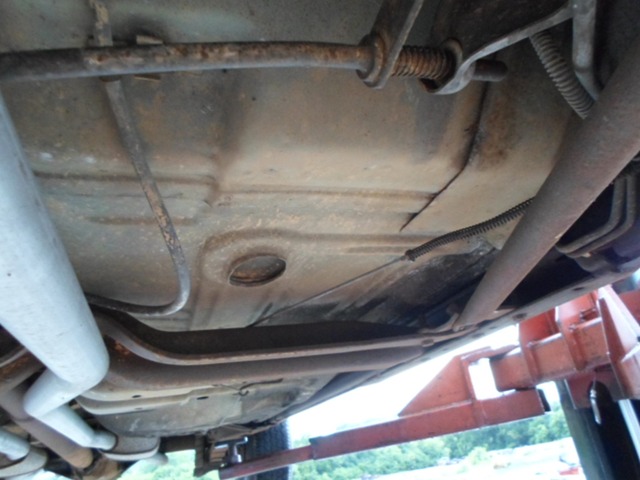 Driver's floor pan great.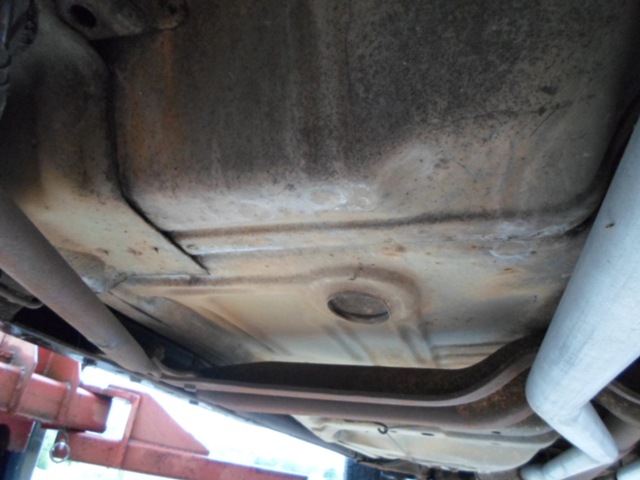 Passenger floorpan too.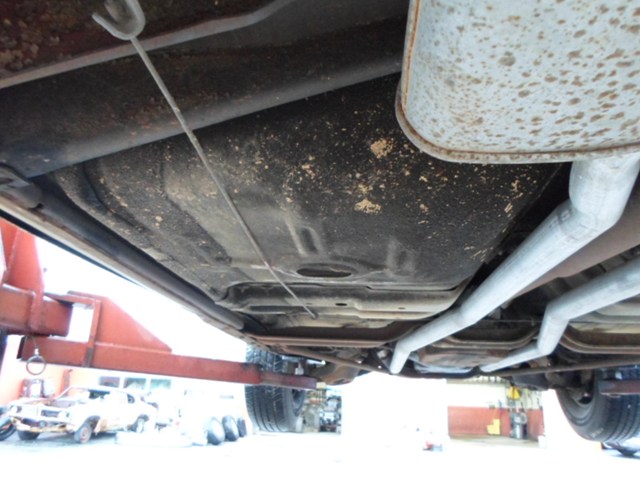 Nice floorpans in the back seat too. You can see the bad cut and weld job in the front of the driver's exhaust where it turns down in this photo...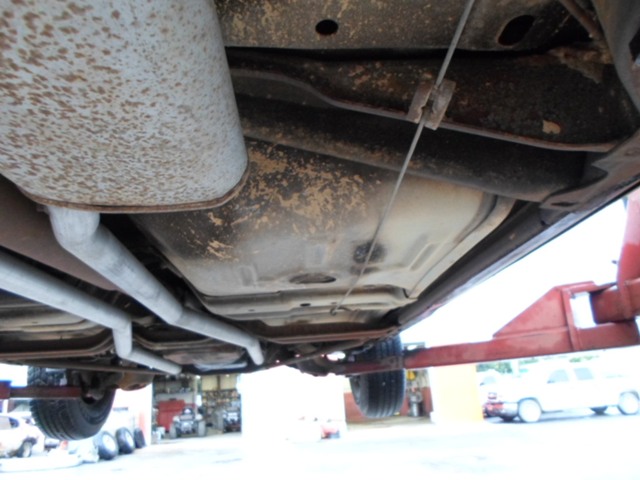 Same for passenger rear floor pans.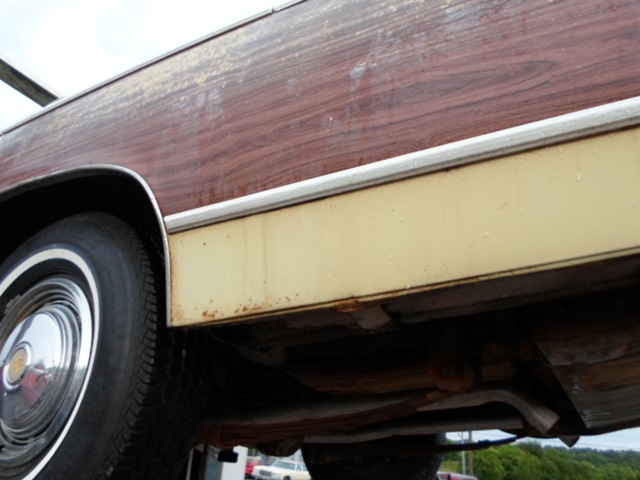 Rear driver's quarter. Not a fan of the dump under the rear passenger compartment.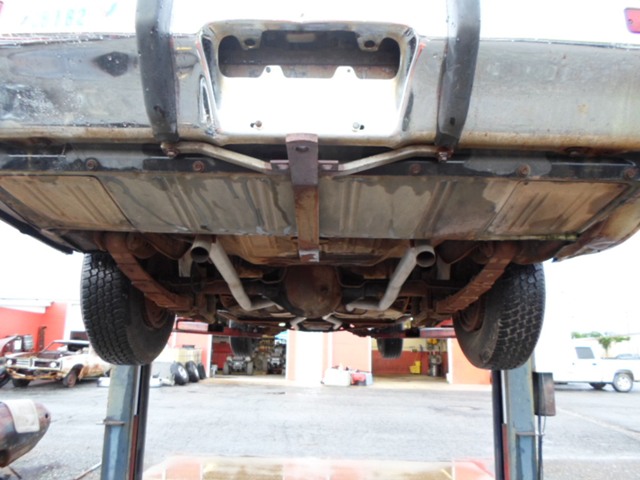 Rear seat area and hitch setup great. Still not a fan of the exhaust dump.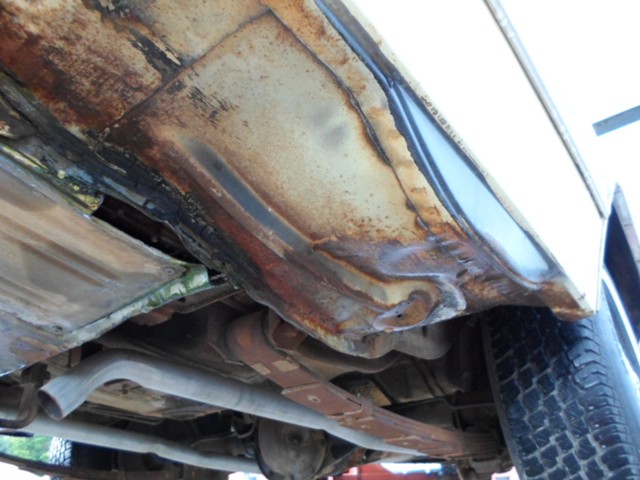 Spare tire well isn't rotten!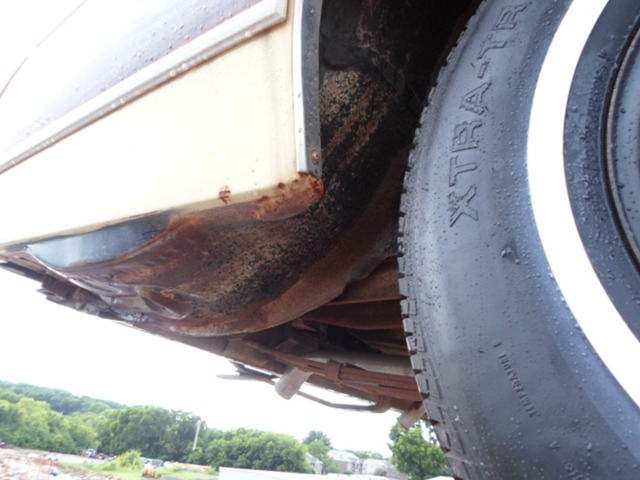 Rear passenger quarter good too.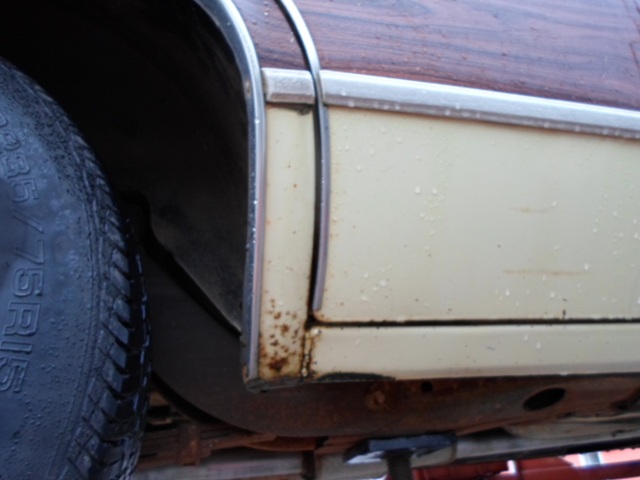 Some surface rust...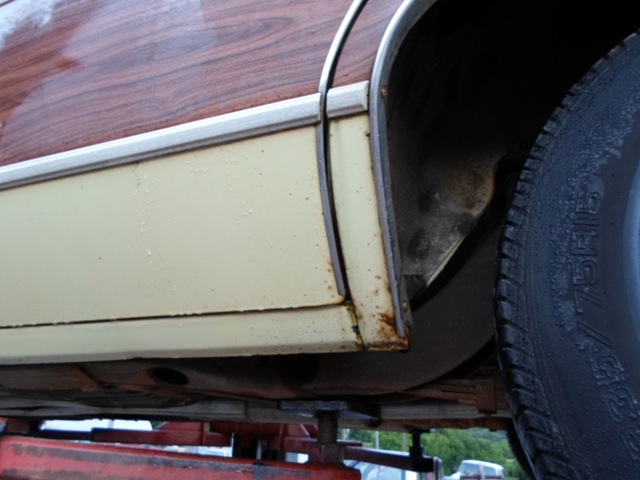 After 40 years you would expect SOME surface rust.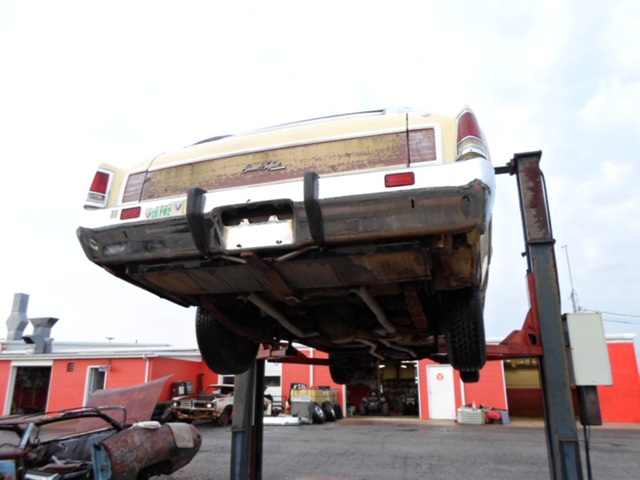 Looking good to me.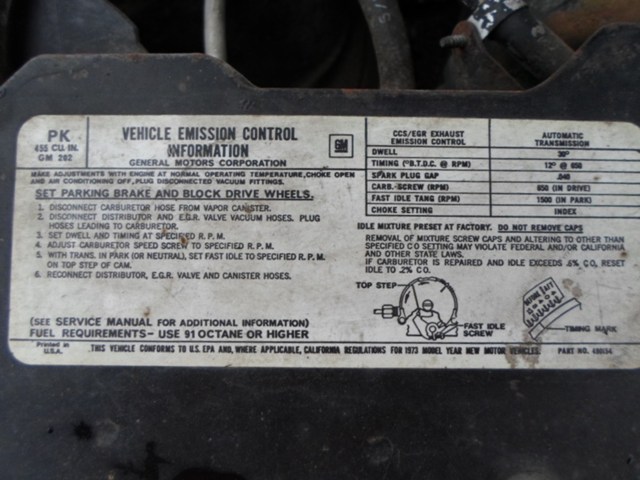 Always nice to see the emissions decal.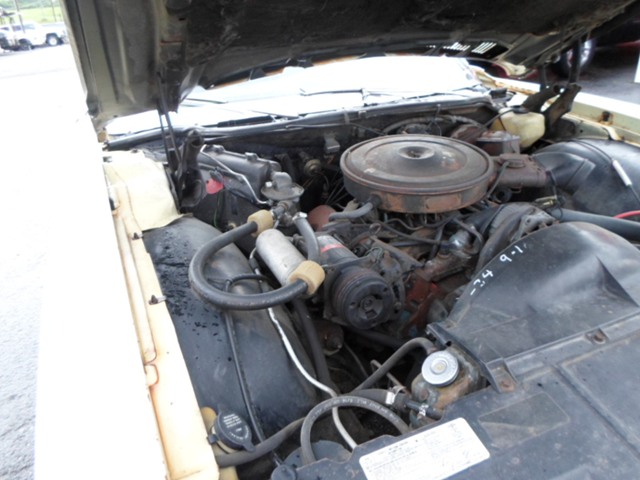 Engine compartment. Comparing these photos to the ones I took, someone has botched all of the vacuum lines between then and now...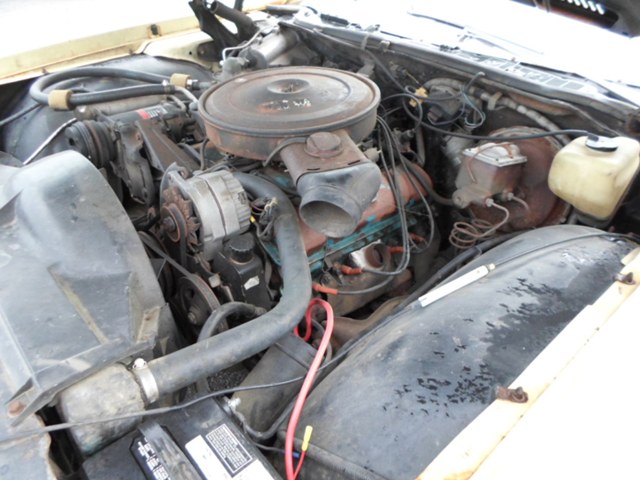 Engine compartment again.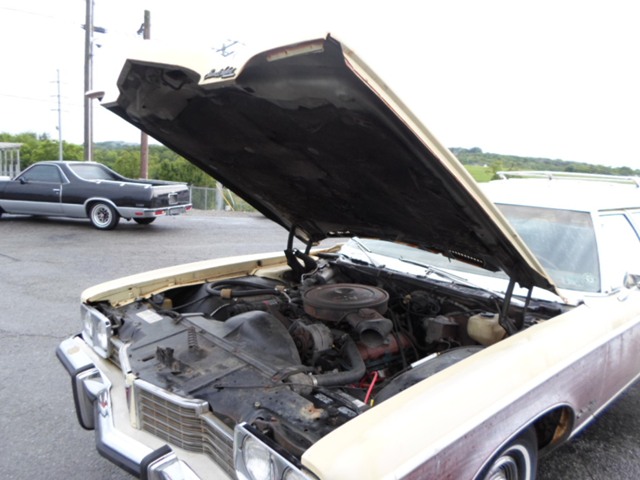 Heavy hood...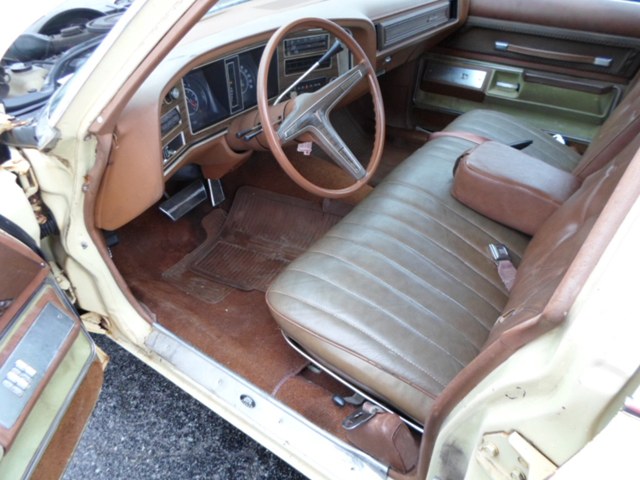 Seats are nice. Have been recovered below.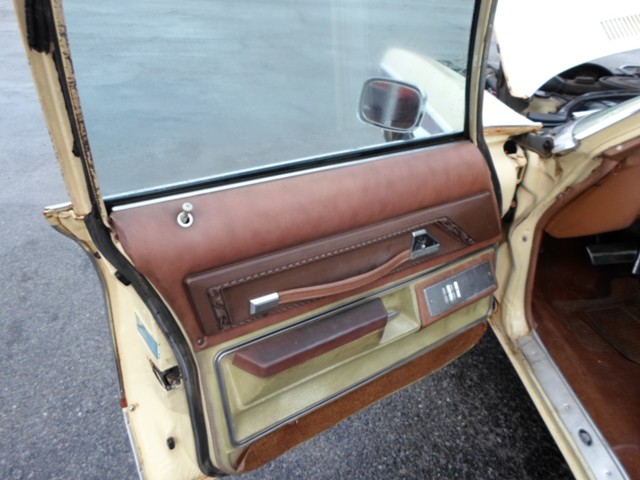 Lower door panel has some fading like they all do.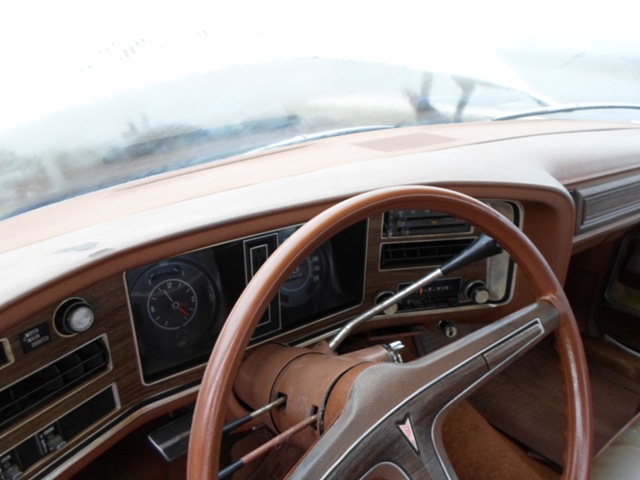 Idiot lights and non-working fuel gauge. AM radio.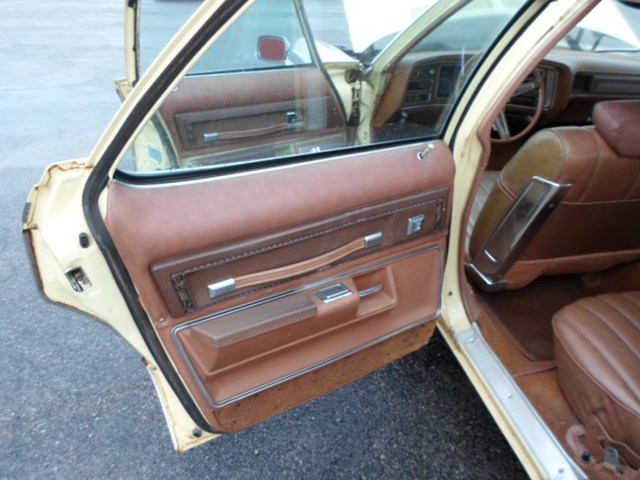 Rear door panels have fared better.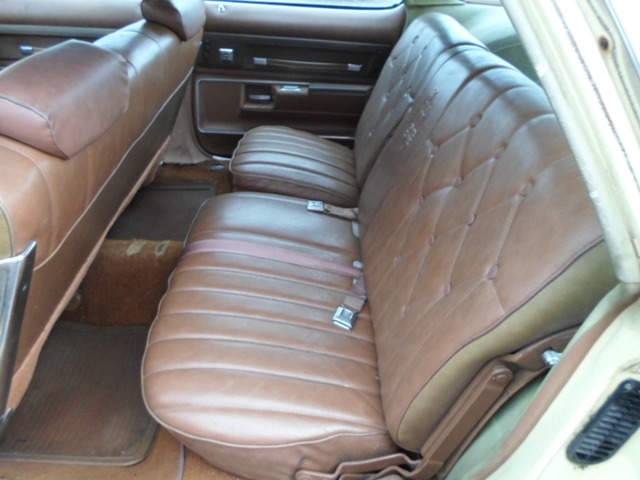 Middle set of seats are good too.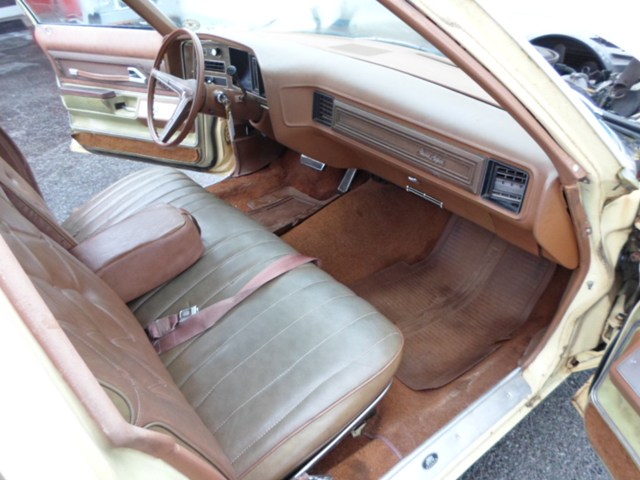 I love fold down arm rests. Uncracked dashes are great too.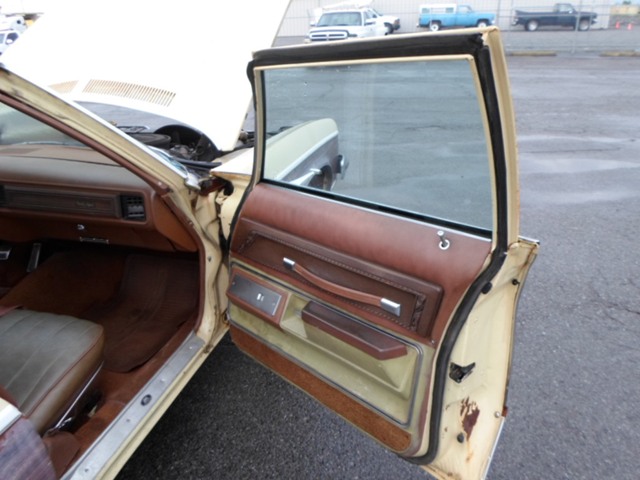 Passenger front door panel faded but intact.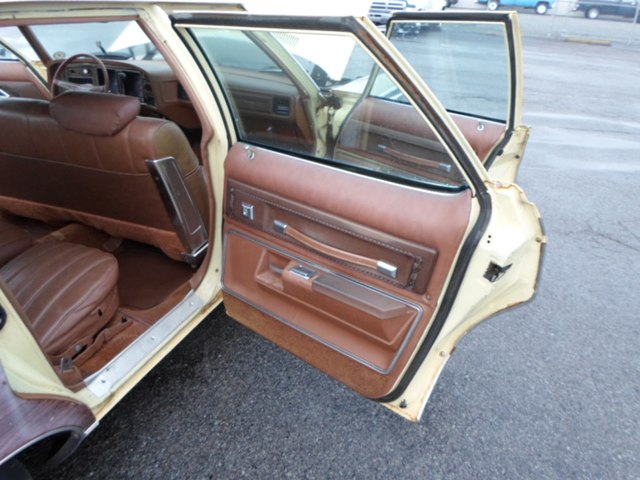 Rear door much nicer.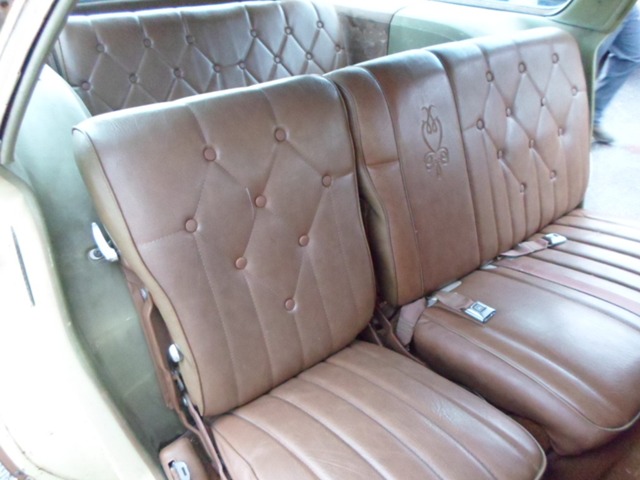 Seats are good. Grandville base interior seat pattern still present.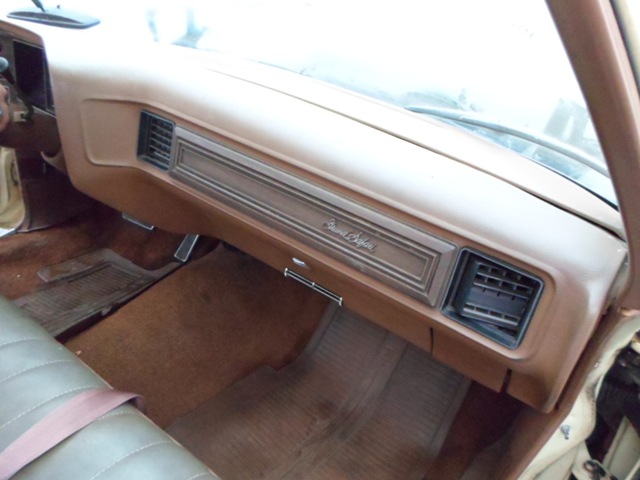 Love the dash.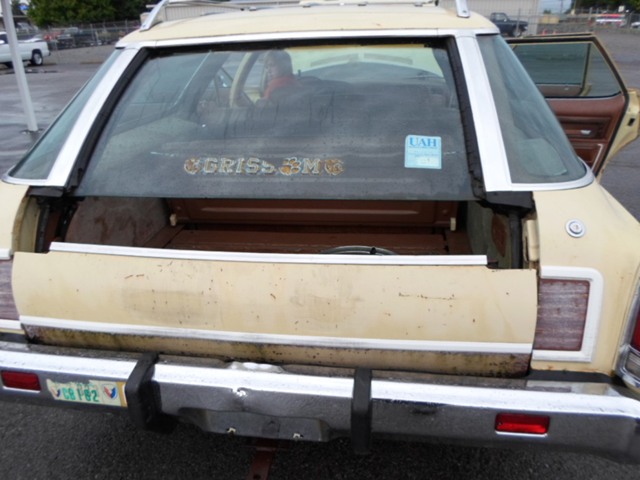 Yay for tailgates working!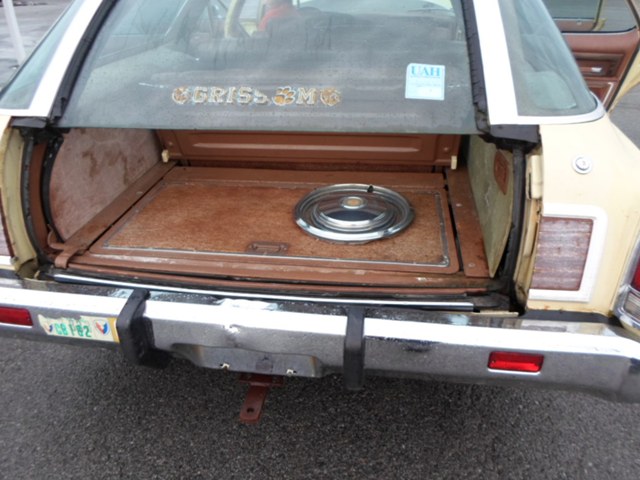 Bottom half works great.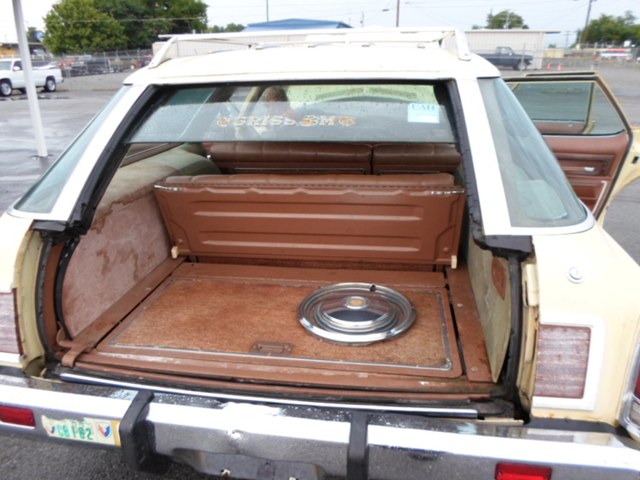 Top glass slides up.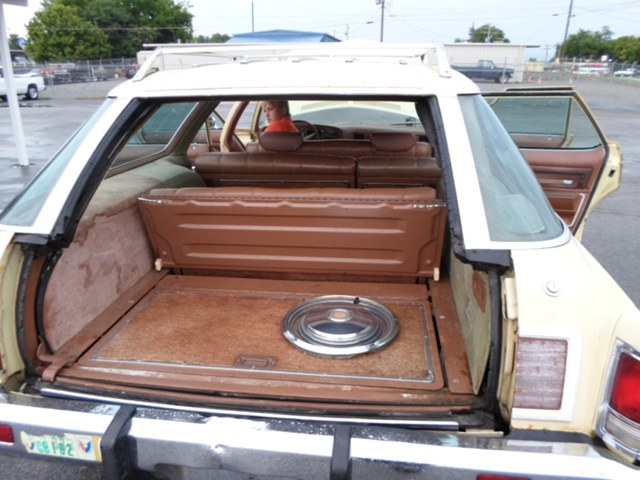 Slides ALL THE WAY up.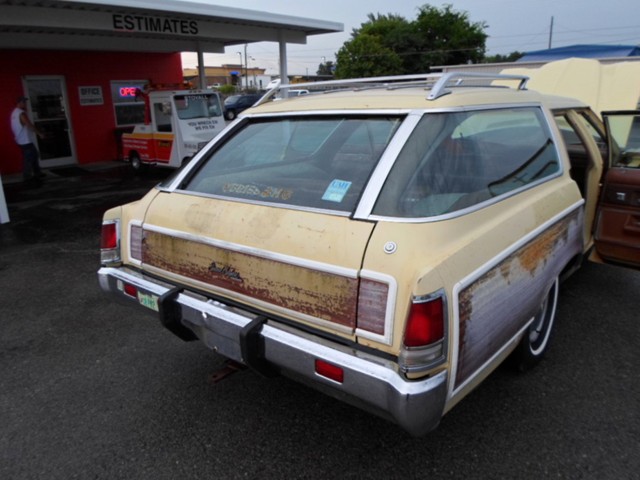 I like these wagons. Decals are beyond help though.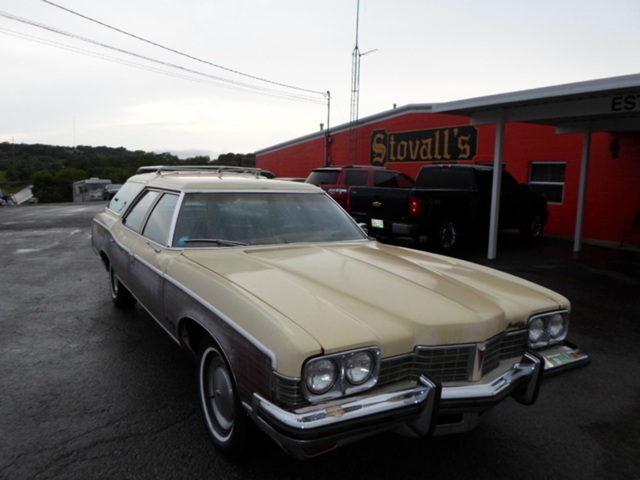 Very presentable.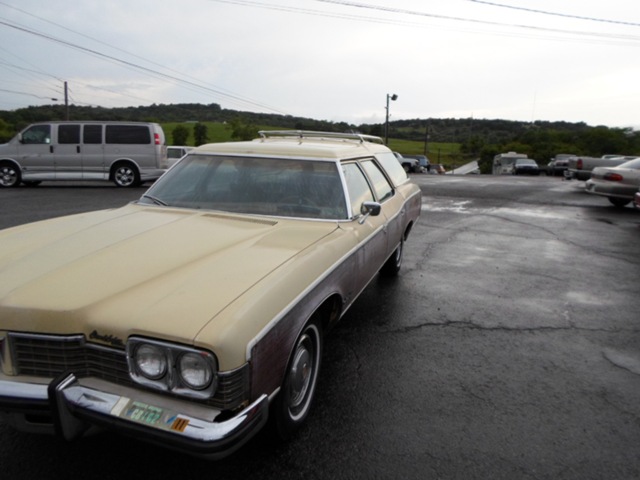 Presentable on both sides.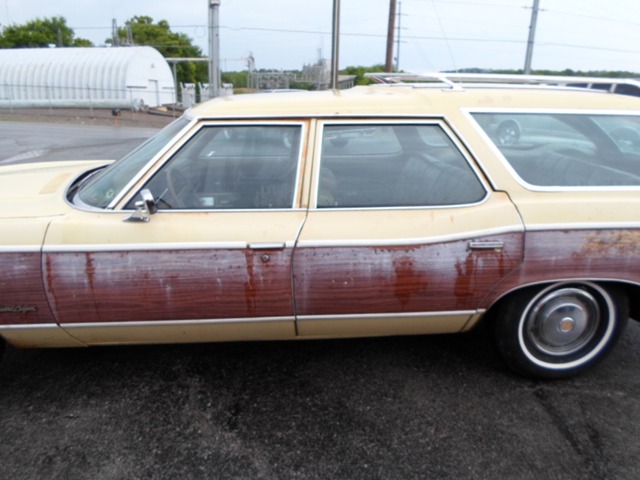 Yeah, poor vinyl decals.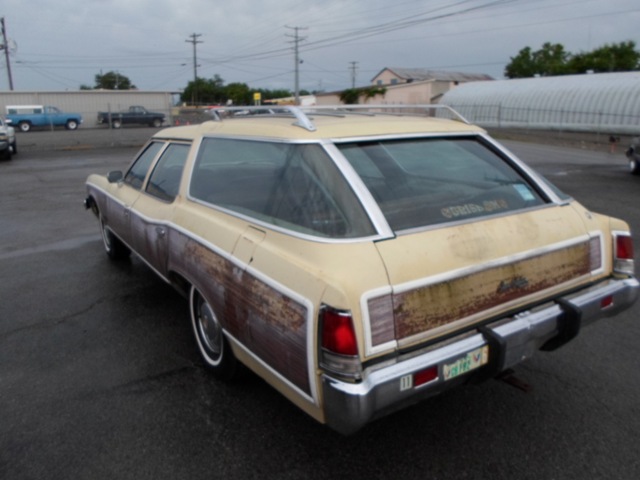 No window channel rust either.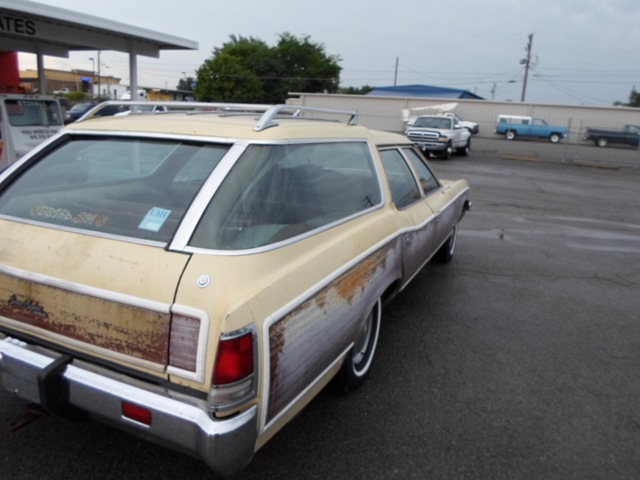 On both sides no rust.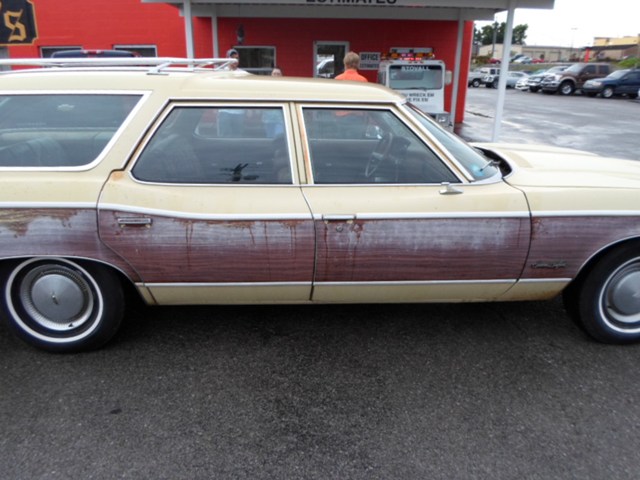 More decals.

I think this was still a decent wagon all things considered.


Return to 1973 Grand Safari

Last updated December 10th, 2014