First Pictures - 06/22/2013

In the interest of replacing my old Suburban with something a little easier to park and more power, I located this 1974 Catalina station wagon a few months back. Had been tracking its sale process to determine if the seller was willing to let it go for what I thought it would be worth and if it was actually worth it. Turned out to be quite a process, but in the end a deal was struck and she was made mine. 455 4bbl, TH400, and 9 seats.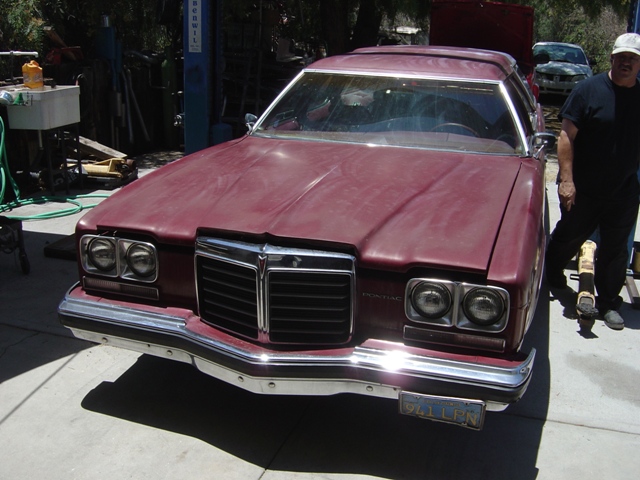 Not too shabby. First things first, get it on the lift and inspect everything. California blue plate car is icing on the cake.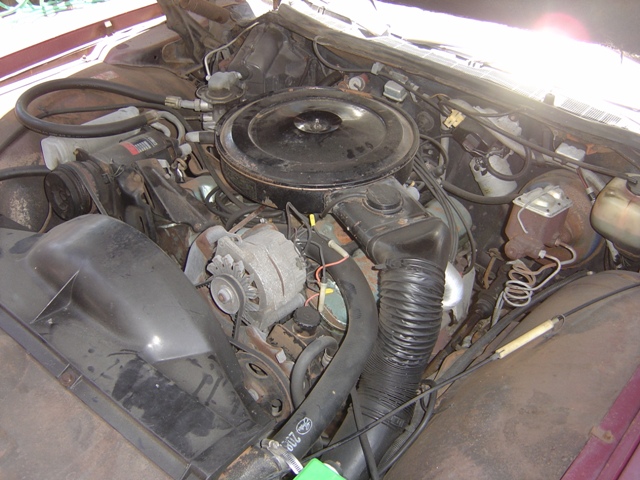 It's a 455! Original hoses in many places with the factory lables still on them. Original quadrajet and fresh air hose setup too. All of the original heat shields are in place as well.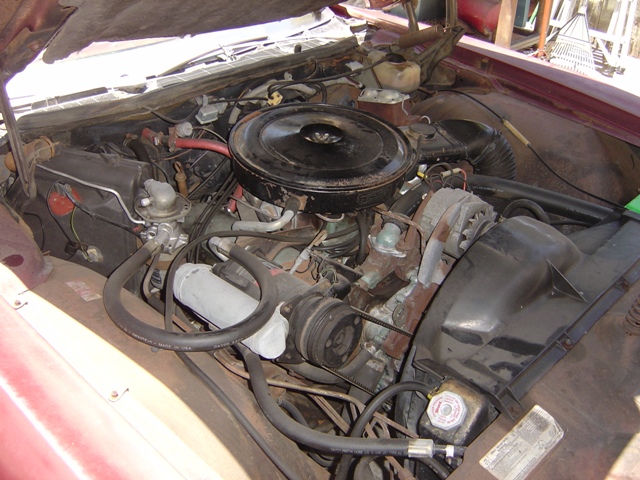 AC compressor even still hooked up and charged. Clutch bearing is shot though, so it doesn't come on.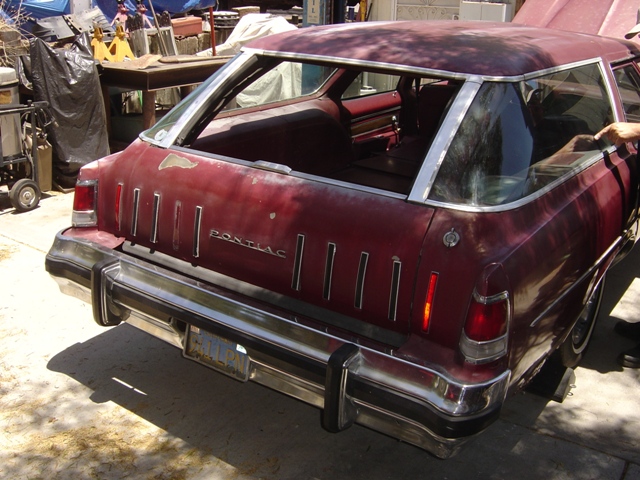 Tail gate. Clamshell design means glass goes up with the key switch and the tail gate slides down into the recess. This was the only time the glass went up, dash switch doesn't work and key switch needs some love. Motor works great and lubrication seems to be still present.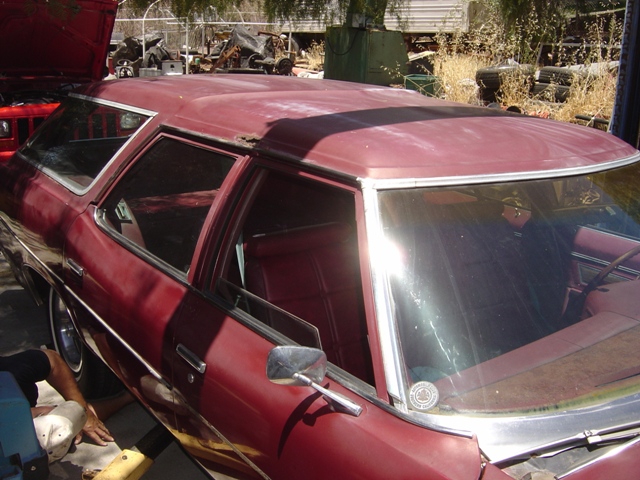 Passenger side. One minor little hole that is odd to see, but a small patch panel should take care of that. AAA of SoCal sticker present like any good California car from the 60's and 70's.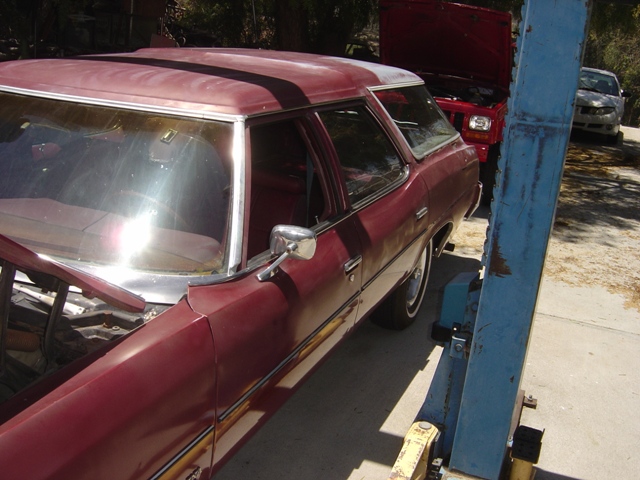 Driver's side. No real issues, the paint is very thin in places but still presentable.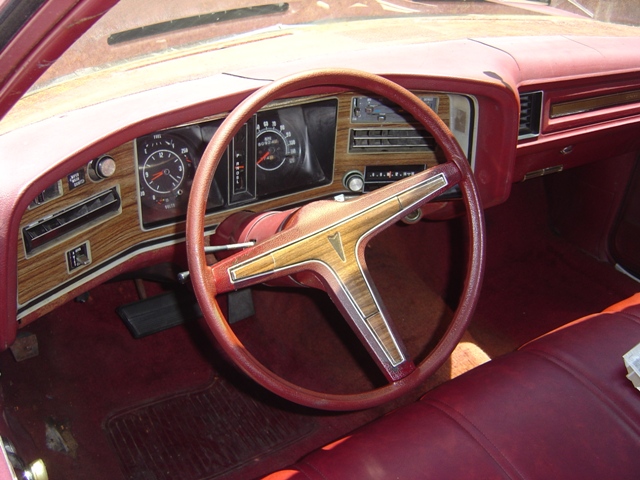 Dash setup: tilt column and rally gauges. AM stereo as well. This car sat outside either under a cover or with a window down for some years as there is a thin layer of surface rust everywhere on the interior that isn't present on the exterior. It is solid though.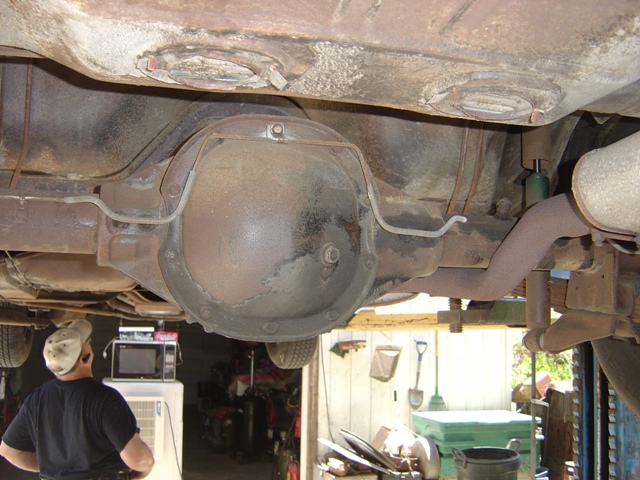 Big rear end even has its own drain plug. No code on the axle. This makes 6 out of 7 cars with no code I've owned to date. It appears to be an open 3.08 based on the revolutions we turned and counted - which I believe was the base rear for these years (it was for 1971-1973 for 4bbl cars).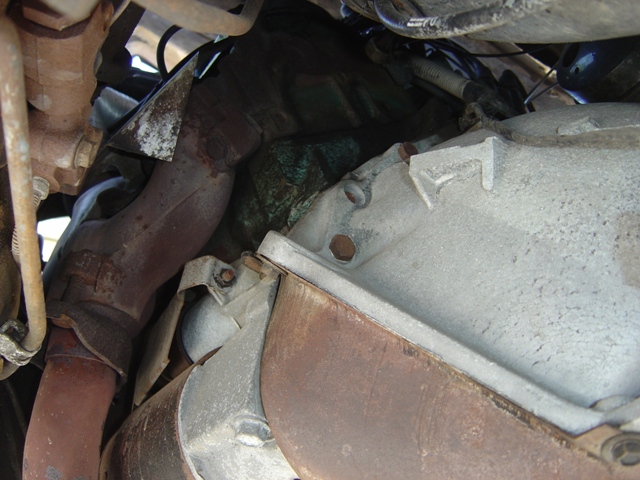 Bellhousing looks good. This car has the starter heat shield still intact and a secondary heat shield that protects the steering column from the exhaust manifold that I've never seen on any Pontiac. It's definitely factory.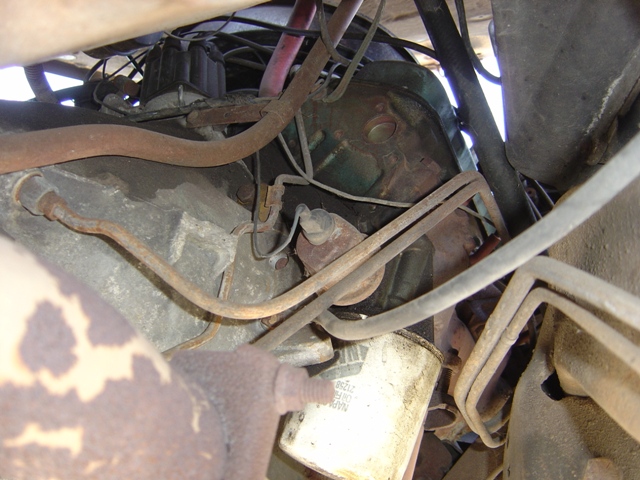 Other side. Factory oil gauge sender and transmission lines all look good. NAPA filter has seen better days and wasn't even finger tight when we removed it. Fuel lines from the tank run on the passenger side in the lower right photo. Extra frame ground from bellhousing still attached as well.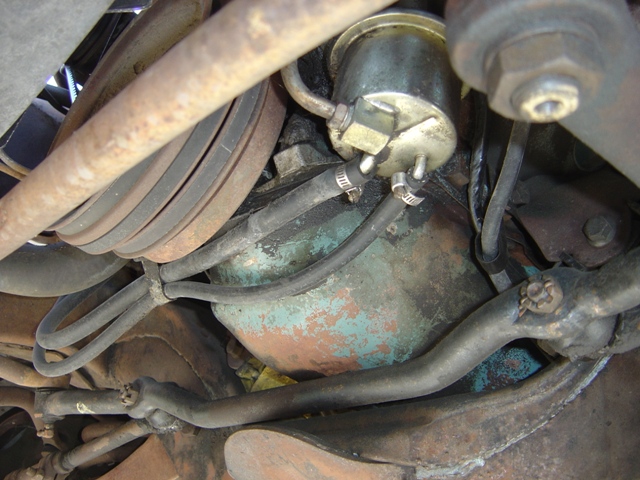 Fuel pump has been replaced somewhat recently. Fuel lines look ok. Not sure why they ran them on this side across the engine while 1971 has them on the driver's side. Starter wires still in factory looms and routing. Steve and I believe this engine has never been out of the car before.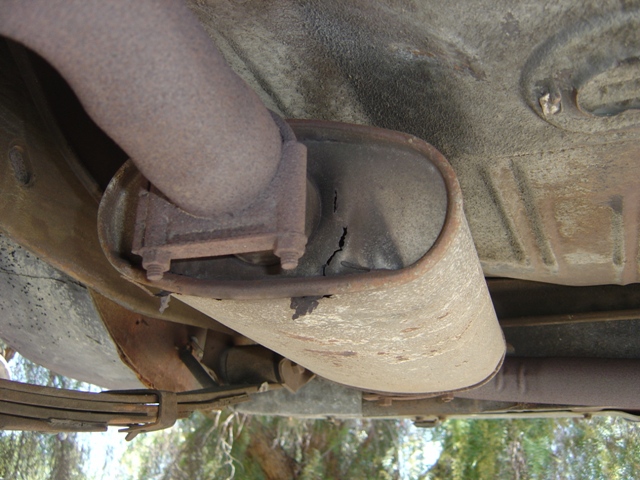 Resonator has a crack. Leads to an annoying exhaust leak.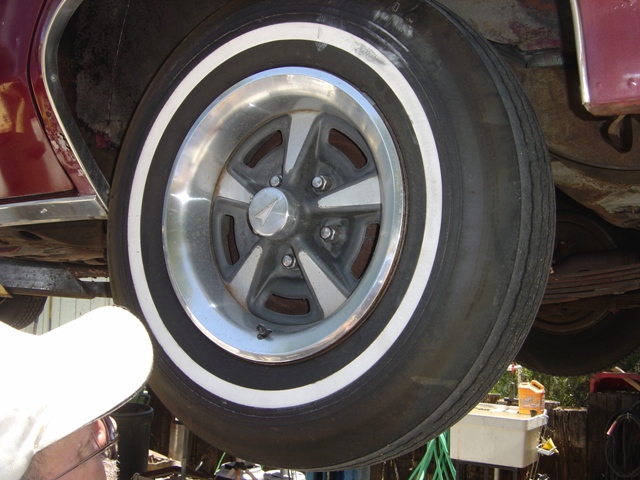 Bias ply tire on the driver's side rear. Speculation is this was the factory spare tire put on at one time or another. The other tires are Wilson tires and the receipt in the glove box for them was for $86 for 2 in 1997. They look brand new but the sidewalls are rotten.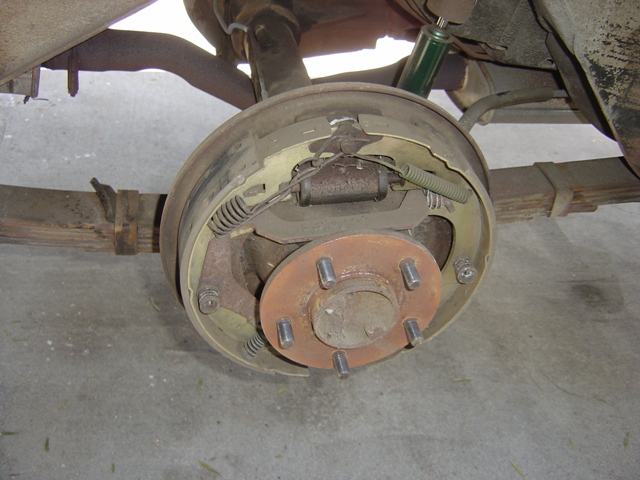 Passenger rear drum. This car uses leaf springs and a 12" drum. The rear shoes went to the rivets at one time on this car, but I don't feel like tracking down a brand new drum for this car. Some backing off of the adjustment and it rolls great. Shoes and hardware are like new and all work great. Note the axle goes OVER the exhaust pipe...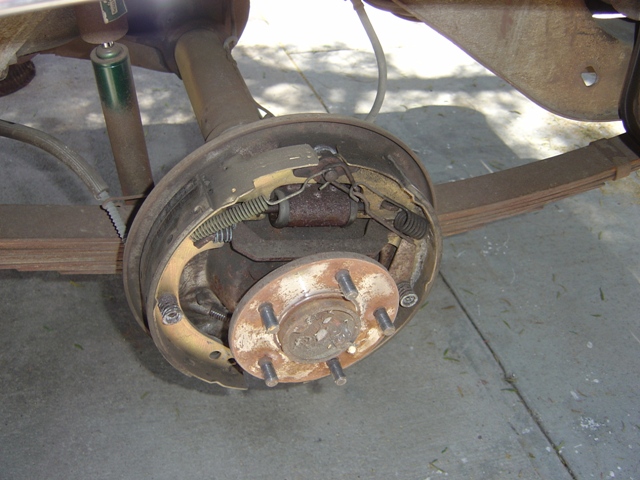 Driver drum, all hardware new or cleaned up and functioning well. Sears Roebuck shocks on the car - receipt in glove box dates them to 1984.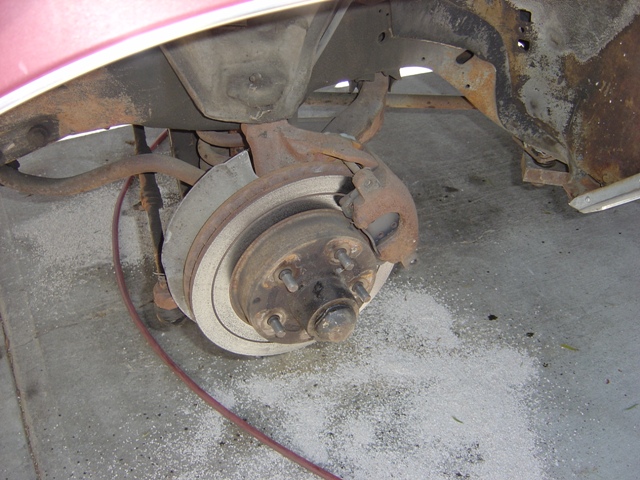 Disc hardware is good with factory rotor.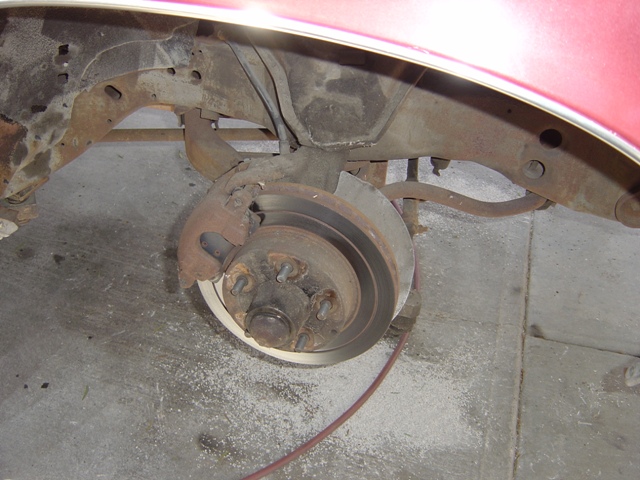 More factory rotor and good hardware. Someone had all of the brakes redone on this car and stopped driving it soon after it would seem.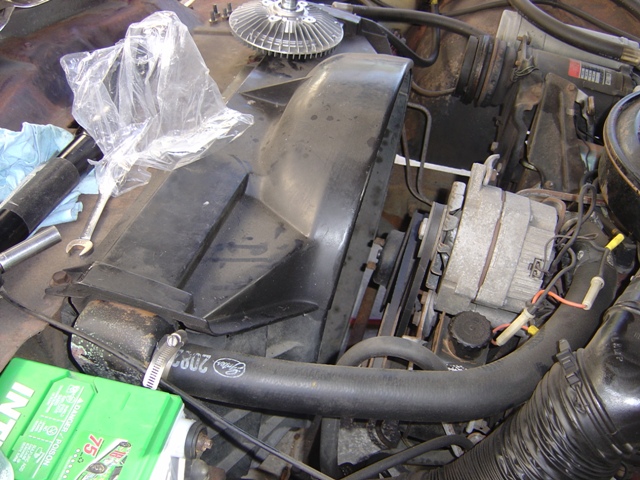 Belts are all frayed and the fan clutch is shot pulling no air.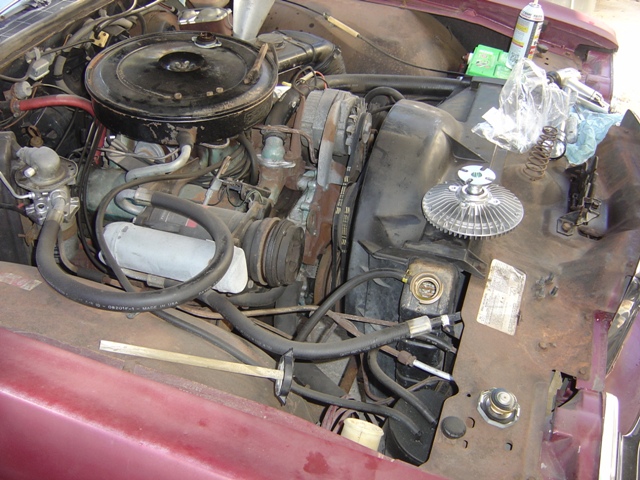 New belts installed. Radiator is a 4 core. Some gunk in it, but not bad. Looks to be original and in great shape.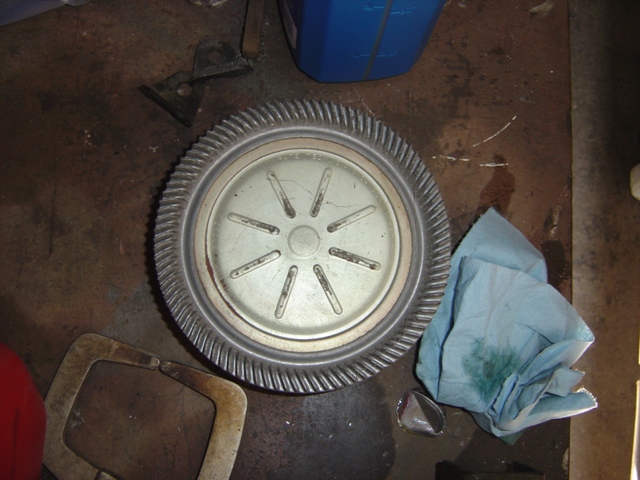 I don't know who put this old thing on, but a non-thermal fan clutch is a bad idea. Can you even get one anymore?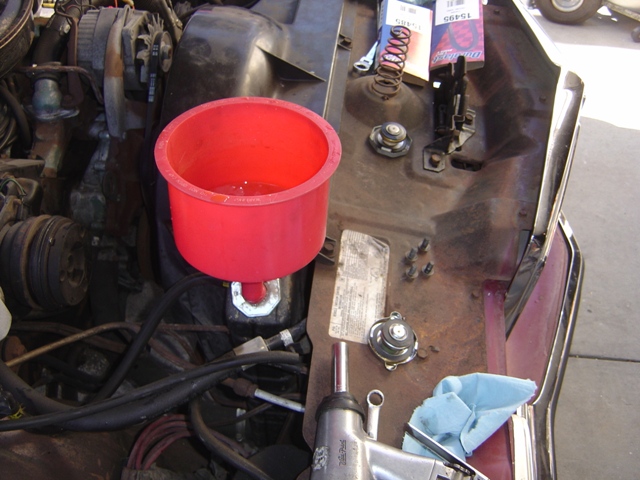 Engine fired up, burping coolant system and putting new coolant in. Hear it run here.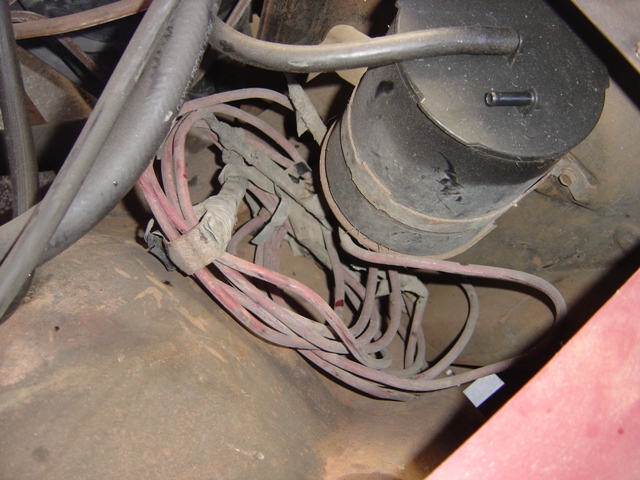 Old homemade jumper cables... seen better days. They are gauge 8 cable and covered in electrical tape on the handles.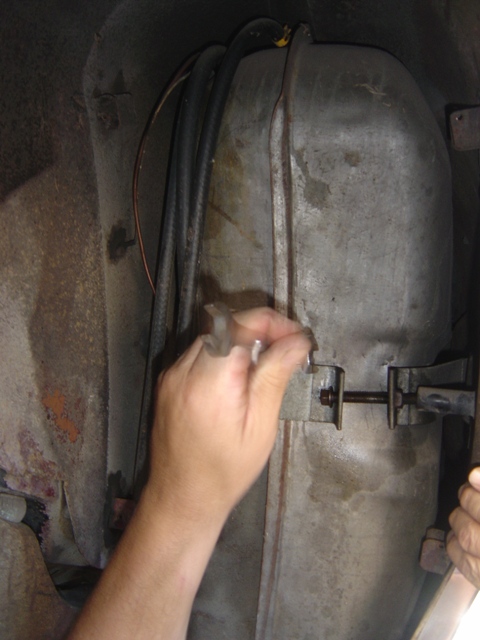 Gas tank removal to see state of tank and get sending unit out since gauge doesn't work.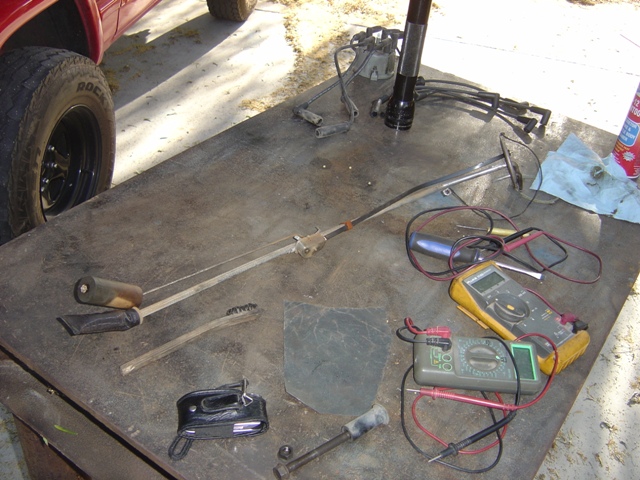 Sending unit is out and LONG. Sadly no one makes this part. After a lot of cleanup the unit reads 75 ohms empty and 220 ohms full, which is a bit more than it should (0 ohms empty and 90 ohms full). Going to try and graft a more readily available A-body setup onto this as no gas gauge makes me stabby. But then putting a full tank of gas in it and letting it slosh around a while might make it start working again, who knows.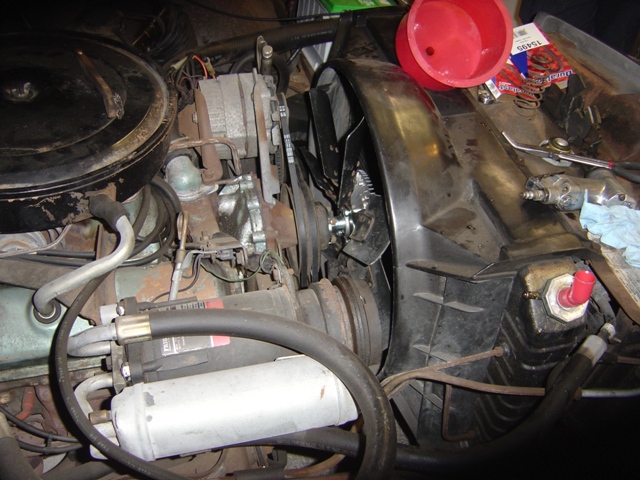 All back together! Engine runs great for never having been apart.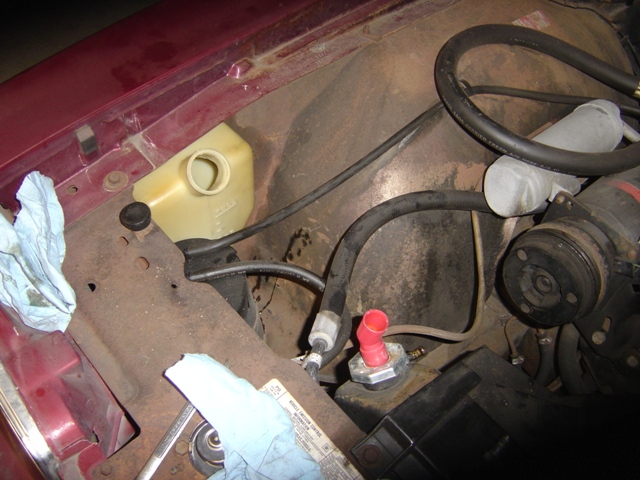 Cleaned up the overflow container and now it is nice and shiny and new again.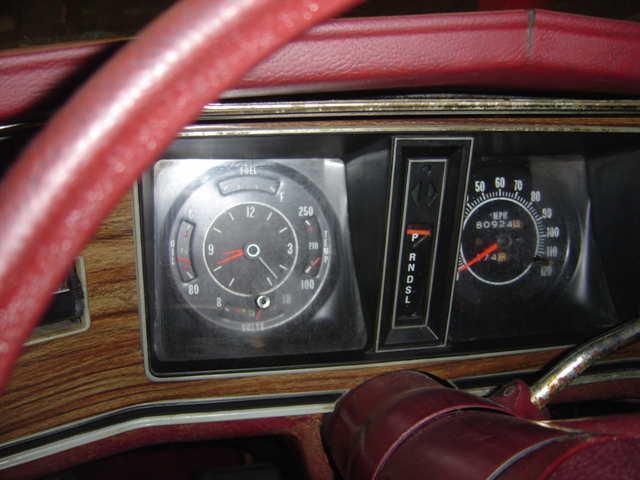 Gauges work! 60psi at cold startup (40psi warm) and the temperature goes to 210 when fully warmed up. No gas gauge is bothersome.

A lot of work got done this first day to get it road worthy. Then it was time to drive it back home from San Diego! It made it over 350 miles getting 14MPG then the transmission lost 3rd gear. Steve was a true pal and came up to get it and drag it back to his place to go through the transmission and figure out what happened. Hopefully soon I can get it back and dig into making everything else work!


Return to 1974 Catalina Wagon

Last updated June 29th, 2013