Obligatory First Pictures - 07/09/2006

Gotta have the first pictures. Originally a white exterior on maroon interior 400/4bbl car with an automatic transmission.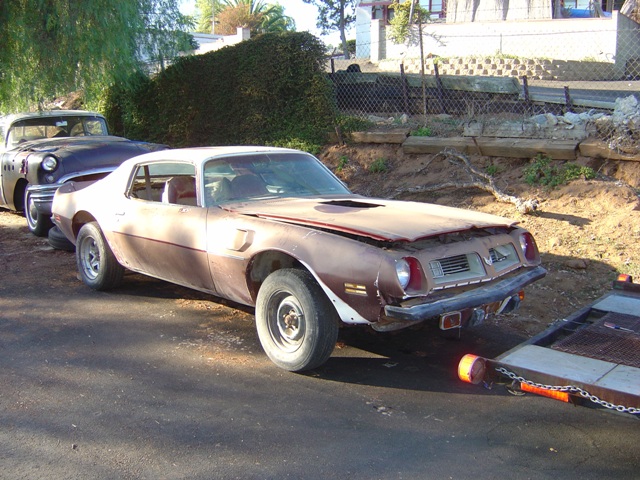 First pictures! It's quite maroon. Actually a brightish red it looks like, but the Arizona sun really destroys paint after exposure for a few years.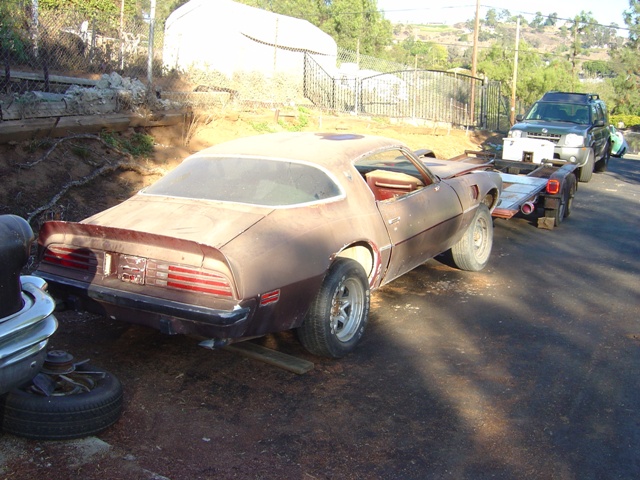 The rear end. More red. No rot holes.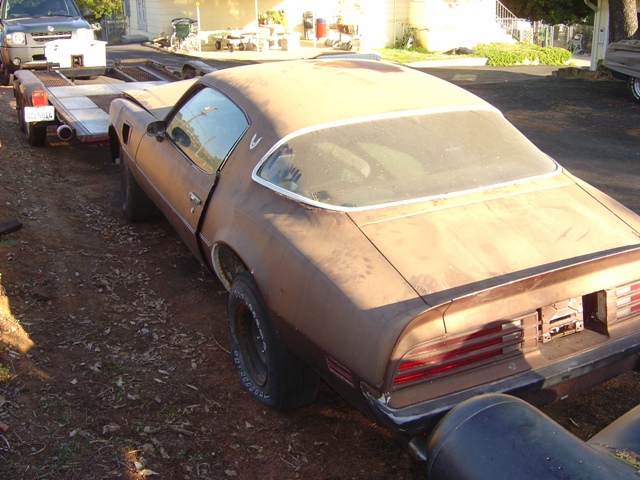 No real dings or dents. Some rust around the window channel, but still no rot (same condition as the Lemans when I bought it).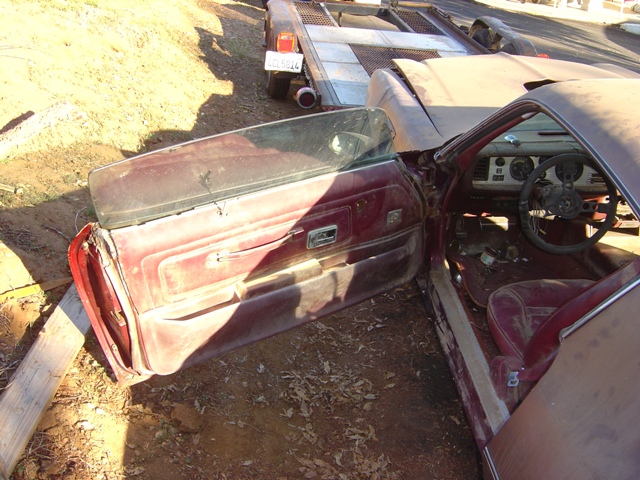 Door panels. At least the door has a panel. Mostly complete!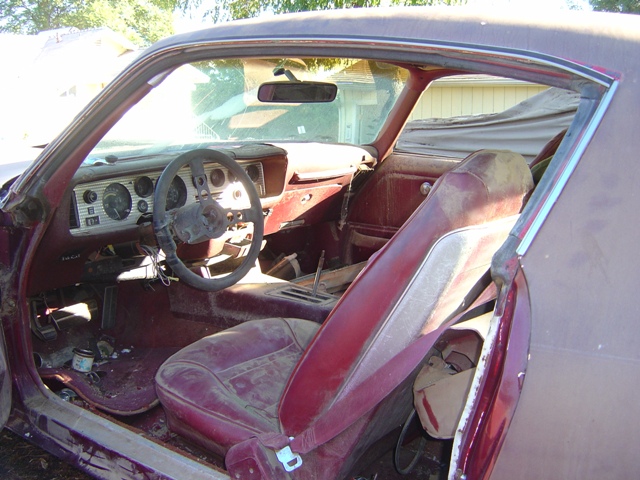 Yeah, the interior. Special. Still pretty complete though. New steering wheel going to be necessary as is a new column.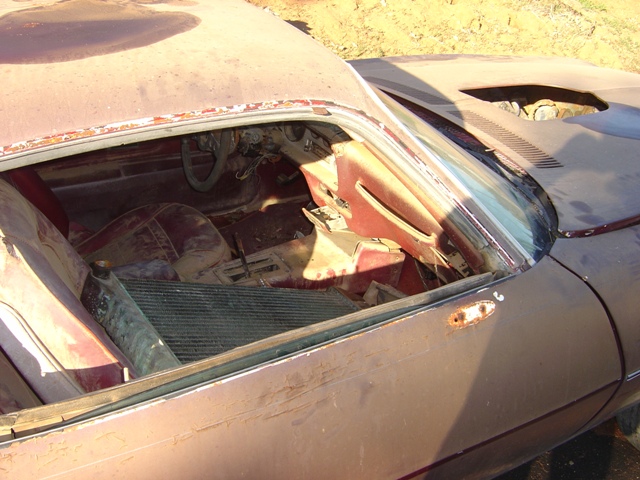 Free radiator is ready to go for a ride.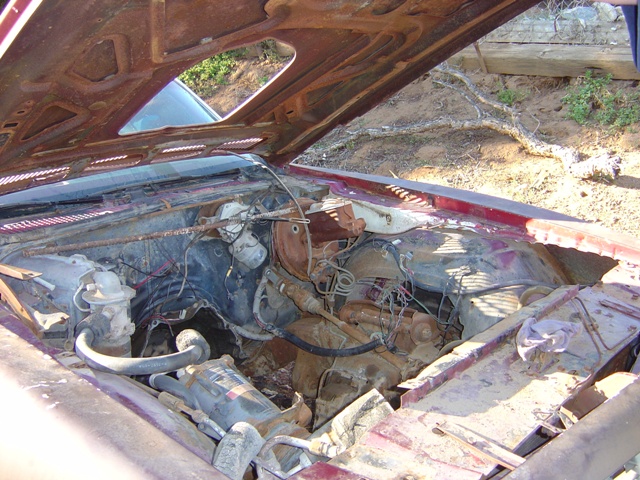 The engine compartment. No motor (naturally).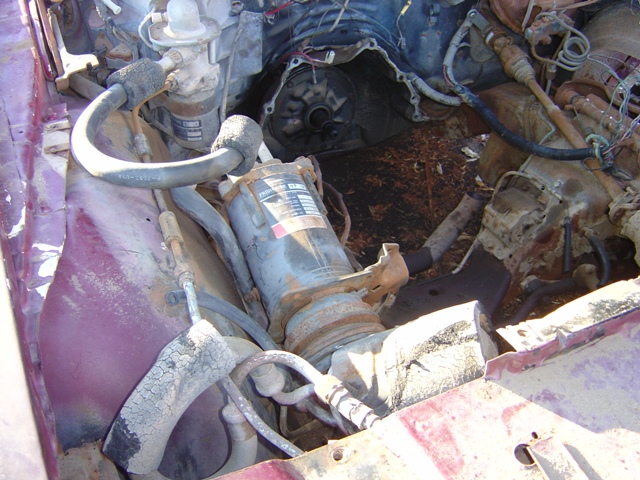 AC system is complete and still hooked up. Very strange for a Trans Am as this is usually the first thing people rip out of their car when they are going to hotrod it. Completely insane overspray on everything hints at a repaint.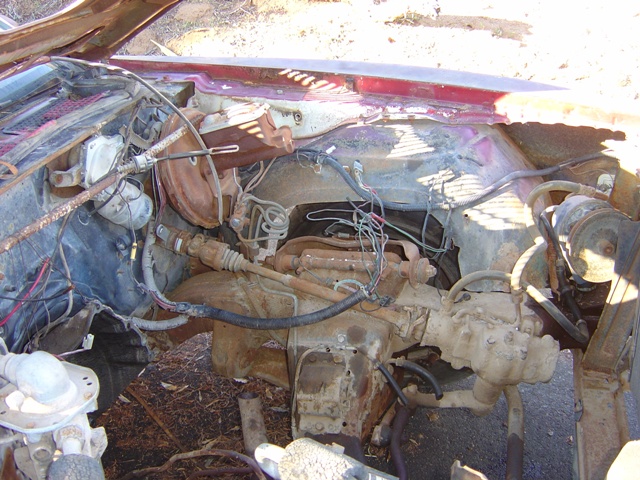 Harness is actually in decent shape (no giant cuts). Power steering pump included. Rebar used in place of hood hinges.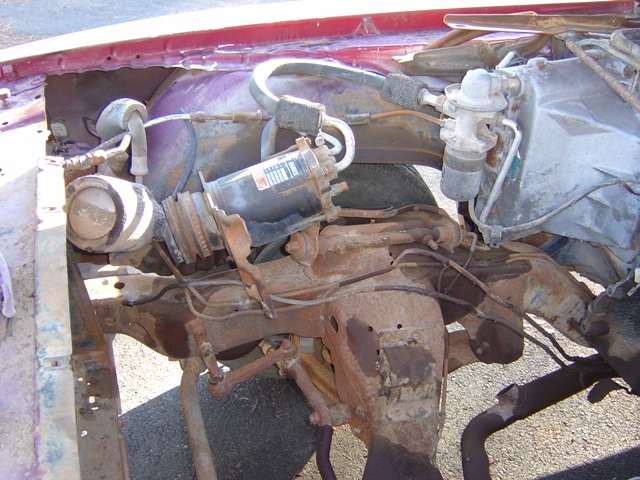 Charcoal cannister was sold.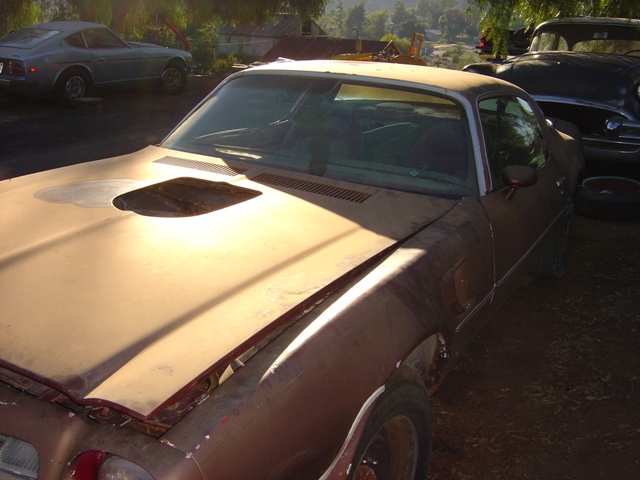 Windshield is cracked like they all are.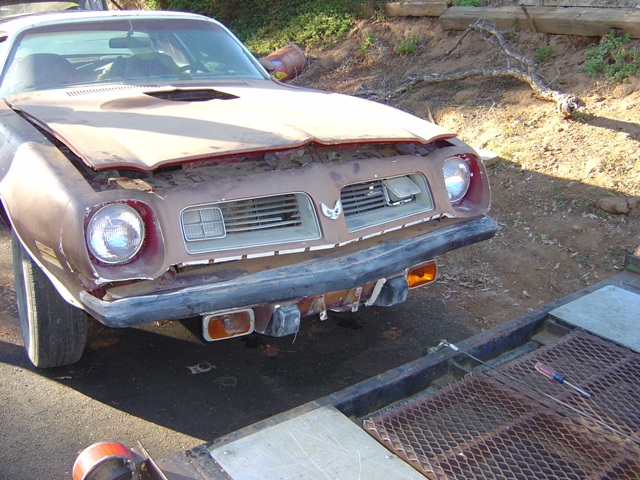 '75 front end. Will be swapped out for a '77-78 nose.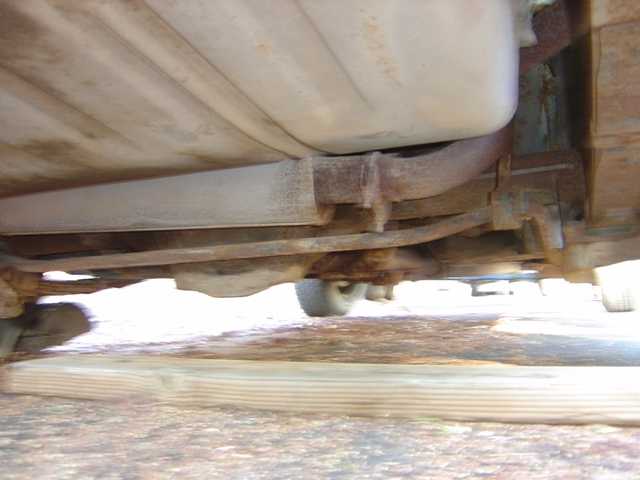 Undercarriage. No rot holes obvious... put on the lift to truly find out...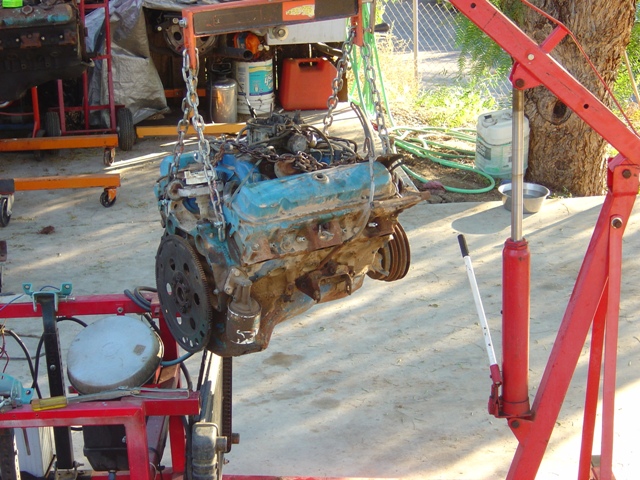 This was the motor. It made a tidy profit for Steve. Plenty of 400s out there, this car has been molested so much original numbers are NOT of concern.

Well, it's a start. Dana's got a guy who can do the inspection for the DMV so I don't have to drag this thing down to there for inspection. Then we can get a title and registration (at least that's the plan). If not, hey scrap metal is always in demand!


Return to '75 Trans Am Page

Last updated July 9th, 2006