1978 Pontiac Bonneville - Parts - Part 1 - 2008-04-19

Now that I have endured DMV hell and smogged the car to put it legally in my name, the next important item is to get the headlights working. Nothing worse than trying to drive after dark with no headlights or trying to avoid getting pulled over for missing the right set. I put some feelers in the Pontiac web world to see if anyone had one. The bezels and mounting for the headlights are 1978 only according to Hollander. The fender is 1977-1979, the hood is 1977-1978, and the grill is 1978 only. Whether this means they are unique in style, but not unique in mounting remains to be seen. Ecology Auto Parts has a ton of cars going in and out, so why not go investigate?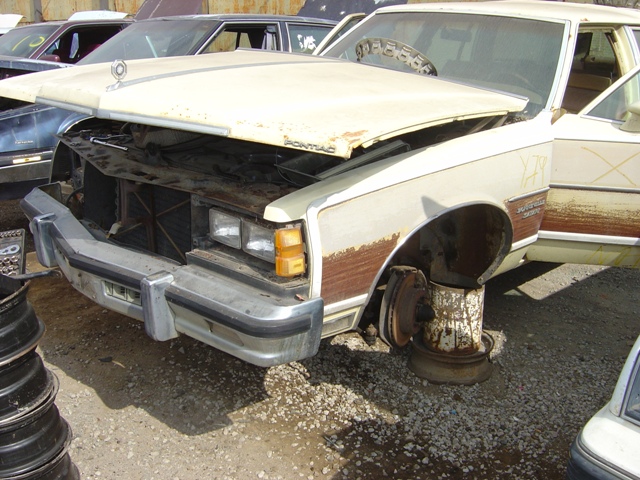 Look at that. A 1979 Bonneville Safari wagon sitting in the yard. The hood is rotten with that coaster-style rust that eats from top down.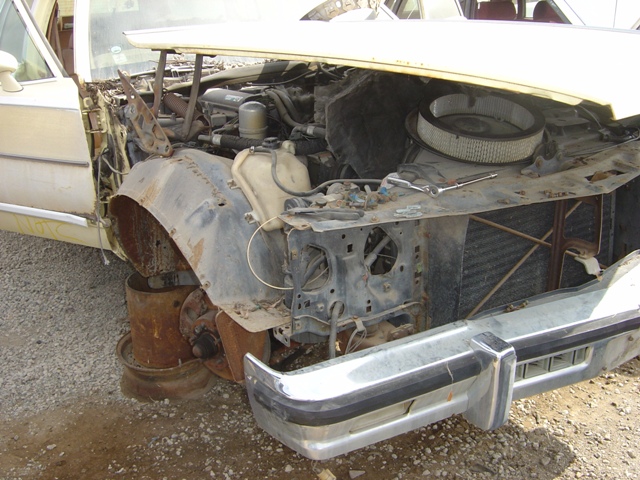 And I took the perfectly good fender from it. The headlight bezel is different than 1978, but it appears to mount the same way. So I'll have two different headlight assemblies. All those blue bolts? METRIC. EVERY fastener is METRIC. Good thing I brought along a set of metric sockets!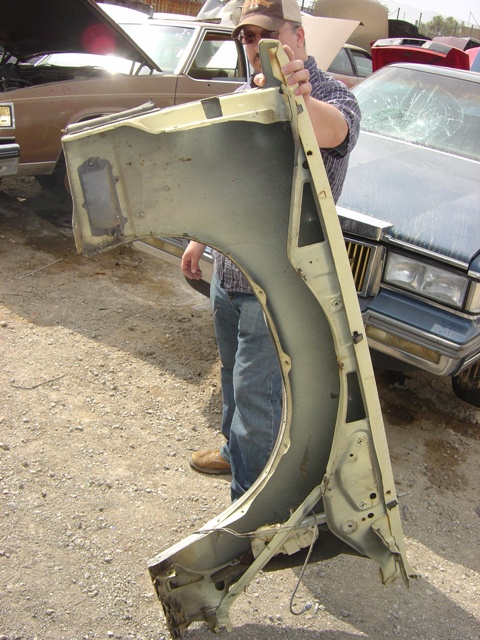 Craig demonstrates our newly acquired fender. Almost zero rust and absolutely no rot. Note the power antenna and relatively rare cornering lamp.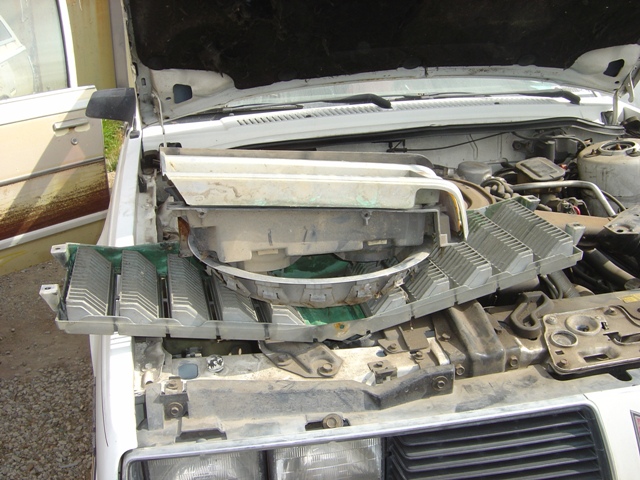 The grill, headlight assembly, and a trim ring for a 15" ralley wheel in the backseat of the car. The remaining 2-3 that were nearby were pretty wasted, this was the nicest one and only one that was still round with all the mounting tabs.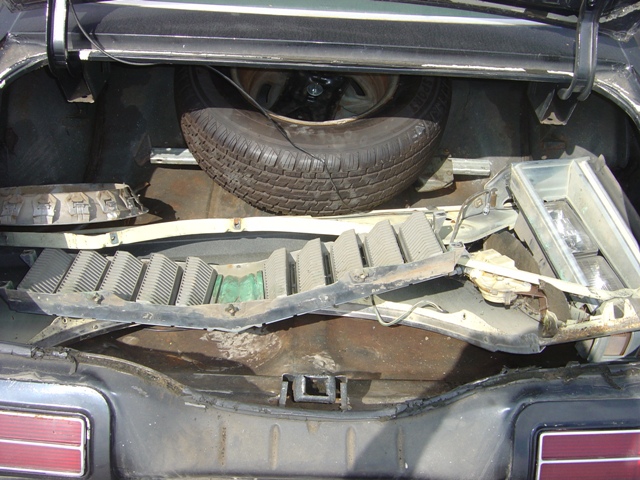 It even all fits in the trunk of the Grand Am. I am impressed with myself.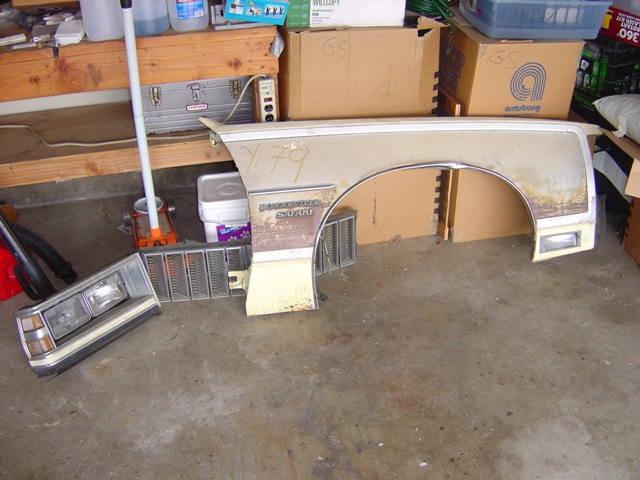 Parts are home and in the garage. Yeah, the headlights and grill are different, but as long as the mounting is the same no one will be any wiser.

The best part about all of this is the entire trip cost me $50 to get the parts out of the yard. I would have grabbed the other headlight, but we were running out of time to get Craig back to Escondido by 11AM.

Return to Main Page


Last updated April 19th, 2008