Pypes Exhaust Install - 10/22/2005

Paul bought a Pypes exhaust with x-crossover. Supposedly complete for a '67 Firebird convertible...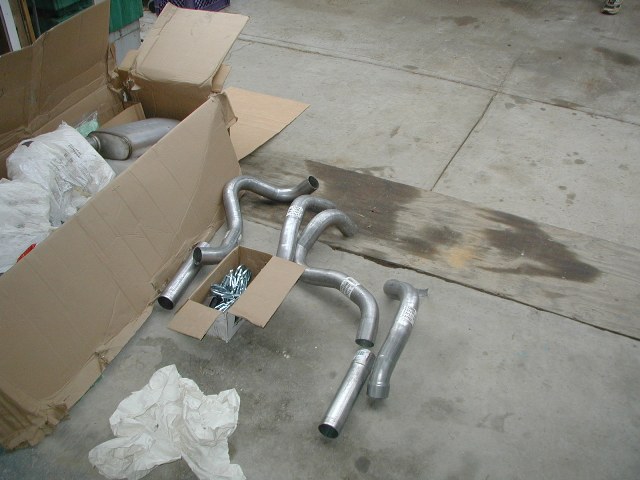 Fresh outta da box!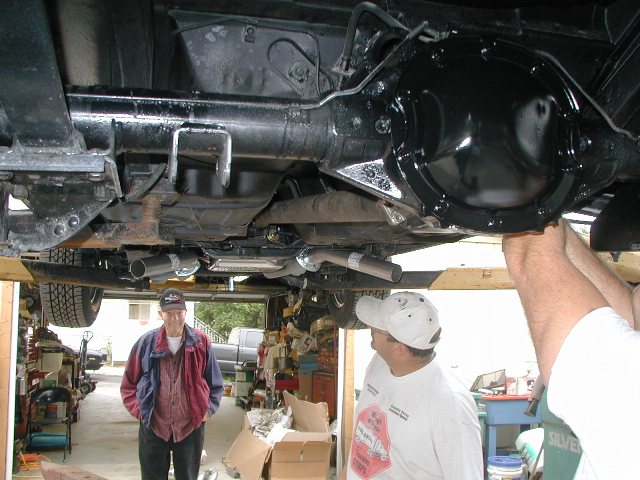 "All right, we're done! Toss the rest in the trash! Side pipes are back in man! Get the mullet out of the box and bolt it on and we'll be ready to go."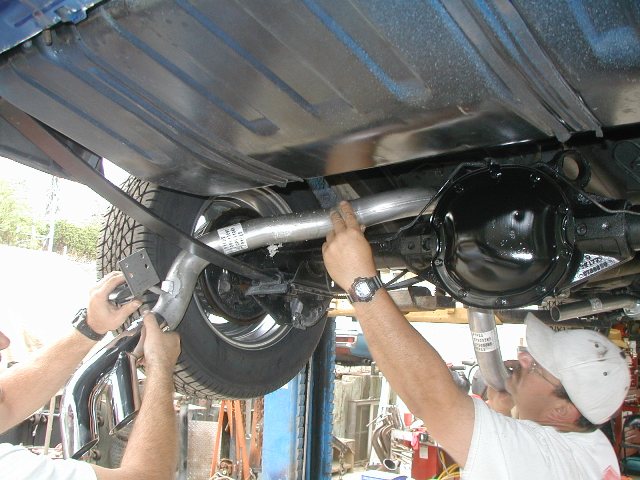 The first of MANY trial fits. Lots of mock-ups went on today.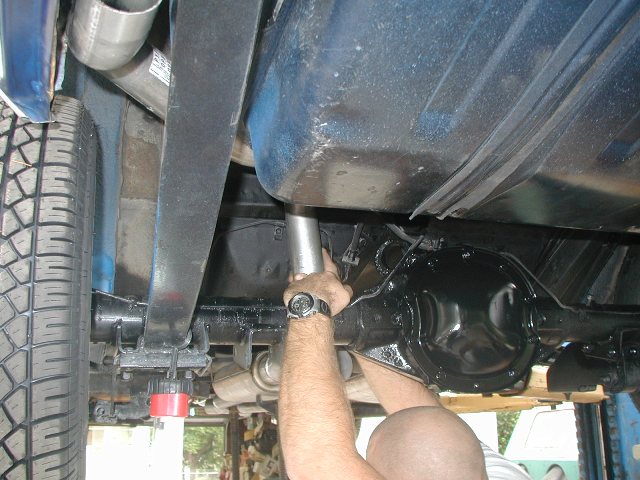 More fitcheck!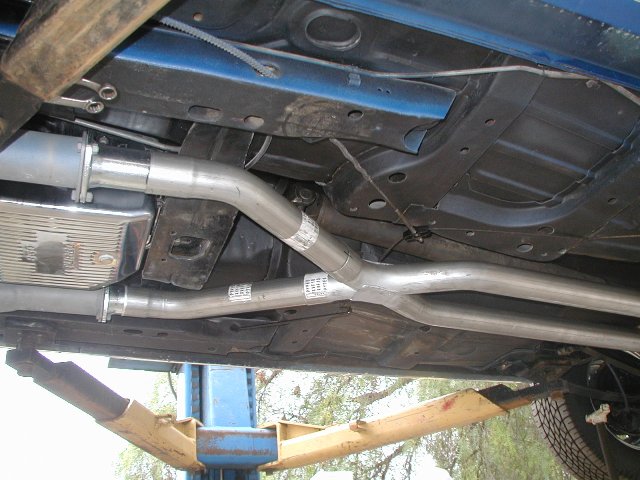 The infamous x-over.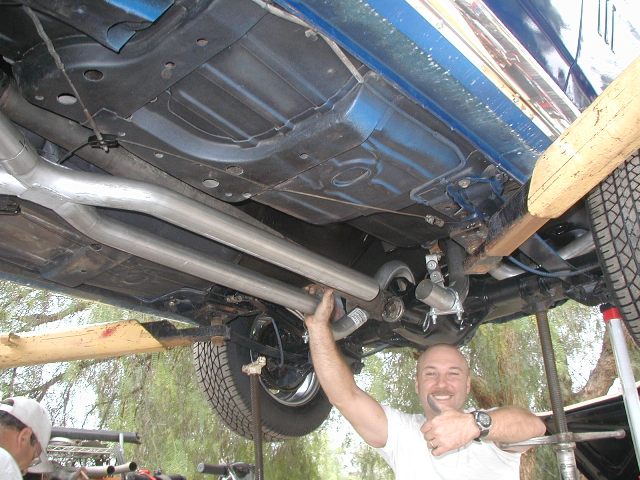 Paul approves.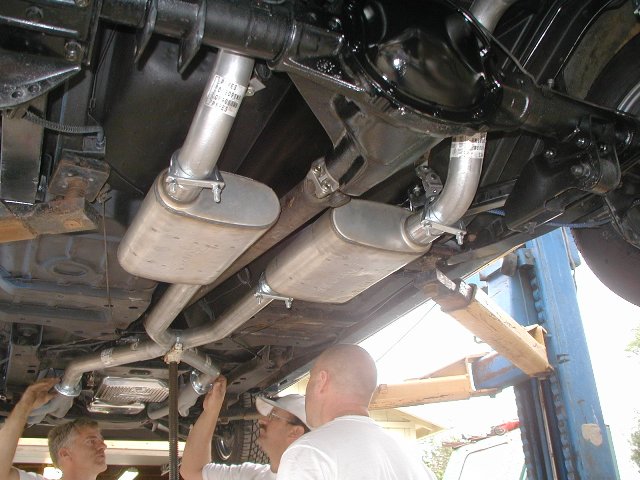 More trial fitting. Dean tells Steve and Paul how to git 'er done.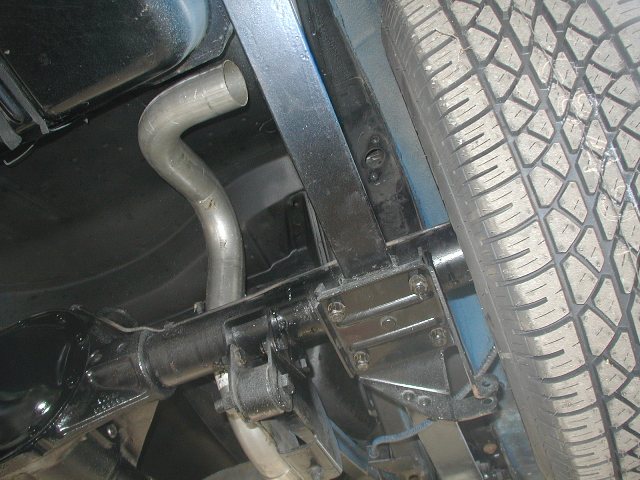 The unique '67 Firebird over-axle part.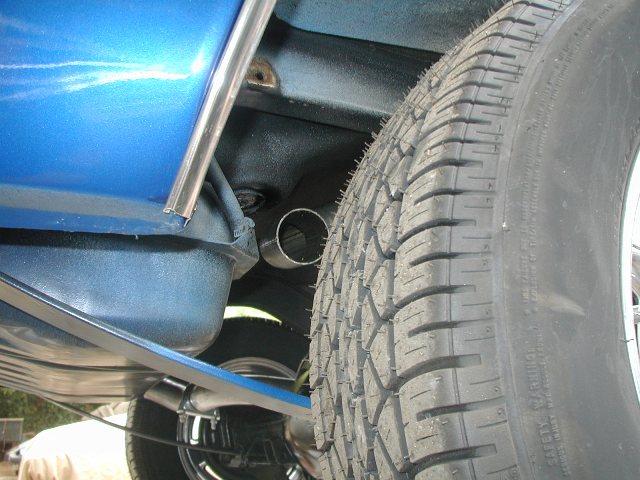 Clears the gas tank (barely). The left and the right are actually two different sizes for some reason...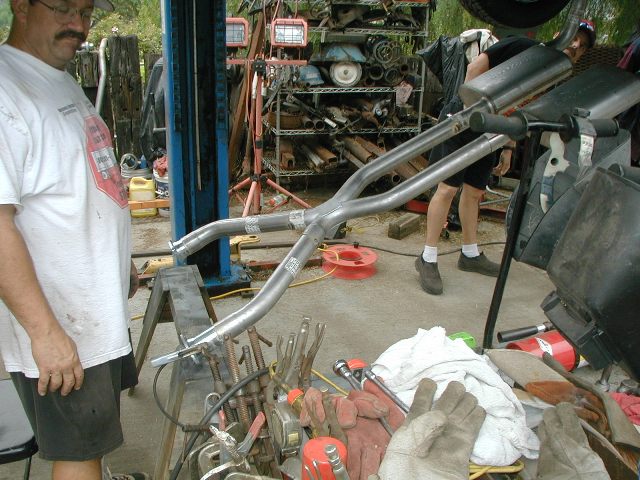 Drop the exhaust and weld it all together since it fits. Well, at least we hope it fits once we're done welding!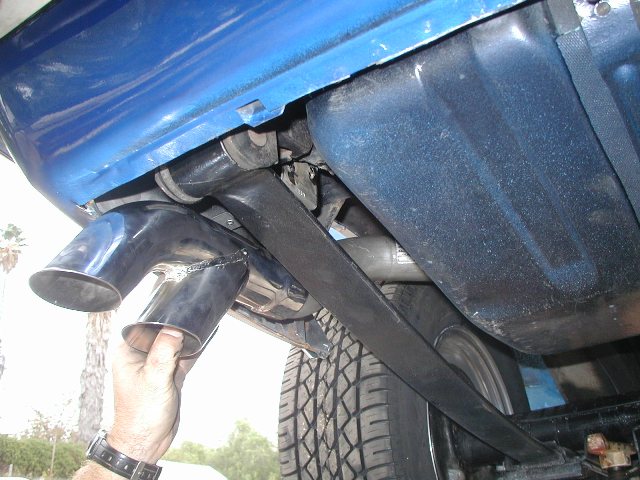 This gave us fits since the bend and height are different on the driver's side vs. the passenger side.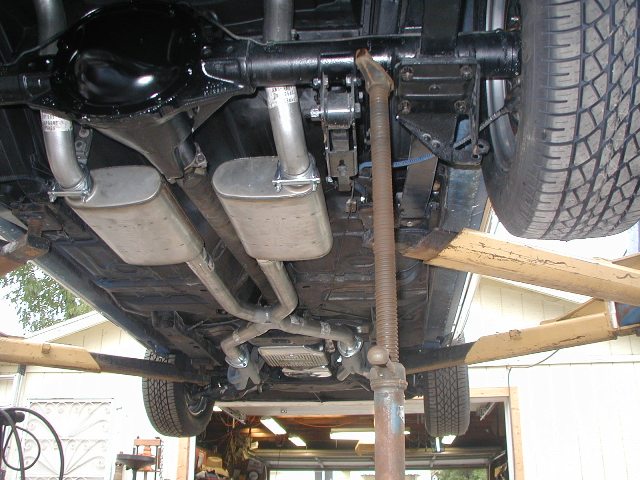 All welded together nicely.

Exhaust shops charge a ton because it's HARD WORK. This should have been a no-brainer, but ended up taking over 10 hours to get done. It definitely is NOT a drop in fit. Lots of cutting required to make things work. But in the end, it's definitely worth it as the bends are NICE and the pipe is of EXCELLENT quality.
Back to '67 Firebird

Last updated October 22nd, 2005